Region B Blu-ray-capable noir fans have a formidable six-pack of noir crime pictures on tap: a WW2 espionage thriller, two caper pix and the show that launched the notion of a hit man who's both charismatic and psychopathic. The list of leading actors is stellar as well: Glenn Ford, Kim Novak, Eli Wallach, Brian Keith, James Whitmore and Nina Foch. Do you like extras?  Like to read about the movies you see?   No video extra has been left behind, and PI's big yellow box contains a 120-page book. Plus — several newly remastered Three Stooges shorts. Don't forget, Noir and Stooges go together like sanity and American politics!

Columbia Noir #1
Region B Blu-ray
Escape in the Fog, The Undercover Man, Drive a Crooked Road, 5 Against the House, The Garment Jungle, The Lineup
Powerhouse Indicator
1945-1958 / B&W / 1:85 widescreen, 1:37 Academy / 8 hours, 11 min. / Street Date November 30, 2020 / available from Powerhouse Films UK / £49.99
Starring: Nina Foch, Otto Kruger, William Wright; Glenn Ford, James Whitmore; Mickey Rooney, Dianne Foster, Kevin McCarthy; Guy Madison, Kim Novak, Brian Keith; Kerwin Mathews, Lee J. Cobb, Richard Boone; Eli Wallach, Robert Keith.
Directed by Budd Boetticher, Joseph H. Lewis, Richard Quine, Phil Karlson, Vincent Sherman / Robert Aldrich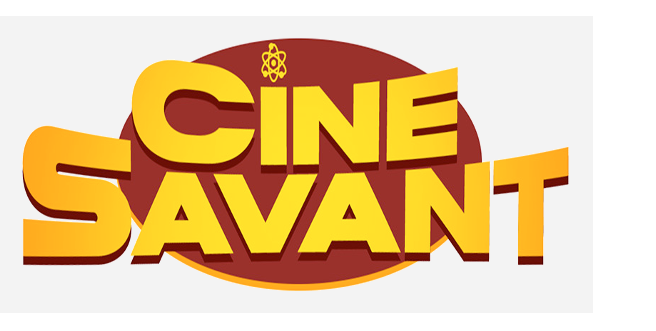 Having long ago exhausted Columbia's Harryhausen pictures and drawing to a close on the studio's Hammer Films co-productions, Powerhouse Indicator turns its attention to new filmic territory with Columbia Noir #1, a boxed set of six thrillers of the '40s and '50s. Some of these have been on Blu-ray before, but with few extras and sometimes more than one title jammed onto a disc. Indicator compensates with lots of extras, plus a book of essays and commentary, to boot. The six titles on offer range from an obscurity to a classic, all by 'name' directors: Escape in the Fog, The Undercover Man, Drive a Crooked Road, 5 Against the House, The Garment Jungle, The Lineup.
Either as a joke or as a favor, each noir title is accompanied by a separate Three Stooges short subject. Did the bean-counters calculate that disc fans wouldn't shell out for Stooges by themselves?  But don't worry, each is chosen to harmonize in some way with the film it accompanies.
---

Escape in the Fog
1945 / 1:37 Academy / 63 min.
Starring: Otto Kruger, Nina Foch, William Wright, Konstantin Shayne, Ivan Triesault.
Cinematography: George Meehan
Film Editor: Jerome Thoms
Written by Aubrey Wisberg
Produced by Wallace MacDonald
Directed by Oscar 'Budd' Boetticher Jr.
The first title up is a wartime suspense potbpoiler, included because of director Budd Boetticher's auteur pedigree. He all but disowned his early studio pictures but this one is fairly well done.
An absurd yet arresting spy melodrama, Escape in the Fog was written by Aubrey Wisberg, who also wrote the excellent wartime spy romp They Came to Blow Up America. Nina Foch's eerie premonition that a man will be killed on the Golden Gate Bridge launches a wild conspiracy by Axis agents to steal a list of U.S. operatives in Japan. The hero is played by an unimpressive William Wright, but Ms. Foch shines as the put-upon defender of the Stars and Stripes.
Top-billed Otto Kruger gets to play a good guy, for once. The mismatch of intrigue and supernatural premonitions holds together thanks to Boetticher's unfussy direction. It's only his seventh feature. He broke into films as a bullfighting expert, so how he began directing war and spy pictures is a good question. Literal fog helps disguise backlot storefronts as being in San Francisco; anti-Japanese sentiment in Chinatown figures in a rescue scene.
An important satchel dropped from the Golden Gate bridge miraculously falls onto a boat passing below, an unlikely action that recurs in the later noir The Man Who Cheated Himself. Escape in the Fog holds together well enough, but it's not all that memorable.
This Budd Boetticher disc comes with a new audio commentary by Pamela Hutchinson, a smart speaker who commands attention. Also welcome is the wartime short subject The Fleet That Came to Stay about the Battle of Okinawa, said to be directed by Boetticher. It's not in the best of shape and some credits seem to have been removed, but the footage of Kamikaze attacks is astonishing. Boetticher's opening scenes (staged) on a dark troop carrier deck keep the soldiers in such shadow that their Terrence Malick-like 'thought voiceovers' seem completely natural. The Stooges offering You Nazty Spy! is fairly noteworthy: it ridicules the Nazis a year before America entered the war.
---

The Undercover Man
1949/ 1:37 Academy / 85 min.
Starring: Glenn Ford, Nina Foch, James Whitmore, Barry Kelley, Howard St. John, Leo Penn, Esther Minciotti.
Cinematography: Burnett Guffey
Film Editor: Al Clark
Original Music: George Duning
Written by Jack Rubin, Sydney Boehm, Malvin Wald from an article by Frank J. Wilson
Produced by Robert Rossen
Directed by Joseph H. Lewis
A semi-docu law & order-affirming policier, Joseph H. Lewis' Columbia offering provides a vehicle for the rising star Glenn Ford, who plays things straight and level. Ford's 'T' Man works with a partner (James Whitmore) to nail the mobster kingpin 'The Big Fellow' on tax-evasion charges, a la Al Capone. More than one informant is murdered, forcing the secret agents to backtrack and find new people willing to risk their necks. Eventually a slain man's mother gives the lawmen the 'all important book' that they need. Unfortunately, the movie's real message seems to be to never cooperate with law enforcement … the Mafia has too long of a reach.
The noir atmosphere comes with the realization that The Big Fellow's empire is backed by an entire underworld that includes white-collar criminals. As the agents compromise the operation, the mob kills one or two of their own as well. The conventional third-act squeeze sees a particularly oily hood played by Barry Kelley threaten Glenn Ford's dutiful wife (Nina Foch again). As this is a basically a flag-waving film, the 'T' Man hero is even willing to risk his family for his job.
Under the top level of Joseph H. Lewis's work but compromised only by our familiarity with its plot twists, Undercover Man has great Burnett Guffy cinematography and nice playing by Leo Penn and Esther Minciotti.
PI continues with noir audio commentaries by UK film critics, this time tapping the capable Tony Rayns, who really knows his subject but can't stop himself from pronouncing 'Jules Dassin' as if the name were French. The special director short subject is a Jewish charity item called Man on a Bus, featuring several stars including Lassie. Walter Brennan is Saul, a Tel Aviv clerk. 'T' Men figure in the Stooges short Income Tax Sappy, where it's disclosed that the Stooges earned billions but paid no income taxes. Just kidding.
---

Drive a Crooked Road
1954 / 1:85 widescreen / 83 min.
Starring: Mickey Rooney, Dianne Foster, Kevin McCarthy, Jack Kelly, Jerry Paris, Paul Picerni.
Cinematography: Charles Lawton Jr.
Film Editor: Jerome Thoms
Original Music: George Duning
Written by Blake Edwards, Richard Quine from a story by James Benson Nablo
Produced by Jonie Taps
Directed by Richard Quine
This title is a debut on the Blu-ray format. After a series of weak starring vehicles and some bad press, ex- MGM star Mickey Rooney began turning out excellent performances in crime-related thrillers. A cleverly confected caper film, Drive a Crooked Road probably appealed to Columbia because it could be shot on a tight budget, even with location work as far away as Palm Springs.
Edwards and Quine's screenplay lets Rooney play a decent guy hooked by a reluctant femme fatale into driving a car for a heist. Lonely mechanic Eddie Shannon (Rooney) repairs cars by day and wins auto racing trophies on the weekend. When customer Barbara (looker Dianne Foster) shows an interest in him, Eddie can hardly believe his luck. But Barbara is baiting Eddie for her crook boyfriend Steve (Kevin McCarthy), a smoothie who needs a crack getaway car driver for his planned Palm Springs bank heist.
Rooney' is terrific here as a conflicted guy working his way through feelings of inadequacy. Our concern for the character builds throughout, aided by the screenplay's avoidance of unrealistic plot developments: nobody acts foolish or cracks up to provide a violent finish. The only disappointment is the heist itself, which is depicted in an offhand manner. The race-against-the-clock getaway seems unnecessary when nothing whatsoever goes wrong; the crooks could have escaped by catching a bus out of town. The concluding showdown in Malibu compensates nicely. Director Quine invests his modest film with crisp direction, and special attention to Eddie Shannon's fraught situation.
Interestingly, the entire storyline of Drive a Crooked Road would later be subsumed into a caper episode in Don Siegel's 1964 The Killers, with John Cassavetes lured into doing the driving by Angie Dickinson.
The detail-oriented Nick Pinkerton gives us the audio commentary for Drive a Crooked Road, and PI taps its bottomless archive of Guardian Interview audio tapes for a 1988 chat with Mickey Rooney. From the Columbia vault comes a 1950s promotional film called Screen Snapshots: 'Mickey Rooney, Then and Now.' For our Stooges fix, PI threads up a short in which our boys play mechanics, the two-reeler Higher Than a Kite.
---

5 Against the House
1955 /1:85 widescreen / 84 min.
Starring: Guy Madison, Kim Novak, Brian Keith, Alvy Moore, Kerwin Mathews, William Conrad, Jean Willes, Eddie Constantine, Kathryn Grant.
Cinematography: Lester White
Film Editor: Jerome Thoms
Original Music: George Duning
Written by Stirling Silliphant, William Bowers, John Barnwell from a story by Jack Finney
Produced by John Barnwell, Stirling Silliphant
Directed by Phil Karlson
Also making its bow on Blu-ray, 5 Against the House is about four 'Midwestern U.' college students that attempt an elaborate heist of a casino in Reno, Nevada. The crazy caper begins as a sophomoric prank engineered by wealthy Ronnie (Kerwin Mathews), who says he wants to give the money back as soon as he scores. Smart-aleck Roy (Alvy Moore) signs on as a stooge. Brooding Brick (Brian Keith) becomes serious about keeping the money. The group tricks Al (Guy Madison) into joining the scheme, and Al's fiancée Kay (Kim Novak) becomes entangled along the way. She sings in a local night club.
Columbia saw the show is an opportunity to showcase its featured contract 'newcomer' talent. As such the first two thirds of the script sticks with college humor, visual appreciation of the gorgeous Kim Novak and a borrowing of elements from the older noir The Blue Dahlia: Brick and Al are Korean war veterans, and Brick suffers emotional disturbances from his combat experience. As the group nears Reno, Brick turns the 'prank heist' into the real thing, at the point of a gun. I guess college students had tired of packing phone booths?
The laid-back Madison and Mathews come off well enough, Brian Keith gets the showoff part and Alvy Moore guarantees himself a career as a mouthy sidekick. Ultra-glamorous Kim Novak seem shoehorned in as an average Midwestern girl who suddenly decides to be a nightclub singer. Novak was bound to be jumpy — this was the time that Harry Cohn was harassing her with statements like, "You're just a hunk of meat." William Conrad is notable as a nervous casino employee, and Jean Willes (Invasion of the Body Snatchers) has a brief flirtation bit with Brian Keith in the early scenes.
Despite location work in Reno 5 Against the House seems claustrophobic, especially the interior of that trailer. An interesting elevator parking system in Reno must have seemed novel in 1955. Never fully credible, the film finds an 'easy out' for the pranksters, despite the fact that a very real crime took place. Director Phil Karlson's no-nonsense approach certainly helps keep the premise afloat.
David Jenkins provides the commentary for 5 Against the House. The Guardian audio interview allows critic David Robinson to talk to Kim Novak for a little over an hour. Sweet and Hot is a later (1958) Stooges short, where the trio tangle with a songstress — hopefully for mutual career benefit.
---

The Garment Jungle
1957 / 1:85 widescreen / 88 min.
Starring: Lee J. Cobb, Kerwin Mathews, Gia Scala, Richard Boone, Valerie French, Robert Loggia.
Cinematography: Joseph Biroc
Film Editor: William A. Lyon
Original Music: Leith Stevens
Written by Harry Kleiner from articles by Lester Velie
Produced by Harry Kleiner
Directed by Vincent Sherman & Robert Aldrich
The Garment Jungle tries hard to be a tough story about union-busting mobsters but it doesn't come close to Elia Kazan's earlier On the Waterfront. Producer Harry Kleiner's script avoids the real issues by proposing individual villains, not a corrupt system. New York location filming was reportedly interrupted by a threat delivered by a "menacing but polite criminal type." Begun as a Robert Aldrich film, it was finished and signed by Vincent Sherman after Aldrich crossed swords with actor Lee J. Cobb and Columbia's Harry Cohn. Most of the retakes appear to play out on cheap interior sets.
Alan Mitchell (Kerwin Mathews) returns to New York to work for his dressmaker father Walter (Lee J. Cobb). To keep the union out of the shop Walter has hired the strong-arm hood Artie Ravidge (Richard Boone), who terrorizes the employees. Alan sides with union organizer Tulio Renata (Robert Loggia) and his young wife Theresa (Gia Scala), much to his father's displeasure. By the time that Walter realizes that Ravidge is out of control, the gangster is already moving to take over the company.
The Garment Jungle makes labor harmony seem so easy: the bosses of the world only need to treat their employees as partners instead of enemies. Some scenes of violence are shown and other implied, like one man's scarring by acid. Adam Williams and Aldrich favorite Wesley Addy are a pair of hit men. Union organizers Robert Loggia and Joseph Wiseman have the most interesting roles; one is martyred and the other reduced to trembling fearfulness.
Why Columbia exec Harry Cohn green-lit this one seems obvious. The script's idea of sensation is to end a design argument over fabrics with Cobb tearing a dress off of a model. The film thinks it's exciting for the male dressmakers to work around half-naked women and not acknowledge them. The models are stunning — Joanna Barnes, Marilyn Hanold, Betsy Jones-Moreland, Laurie Mitchell.
This is definitely one of Kerwin Mathews' better pictures, but he's still lacking in the excitement department. Lee J. Cobb has difficulty with the self-contradictory Walter, who approves of Artie Ravidge's rough enforcement methods yet is shocked when union organizers are killed. Valerie French has the thankless role of Cobb's girlfriend. Gia Scala is best known for The Guns of Navarone; she and the talented Robert Loggia make an excellent Italian-American working couple. Just the same, The Garment Jungle ultimately feels gutless. It approves of unions but doesn't acknowledge the role played by organized crime.
The extras for The Garment Jungle get extra-creative — besides Kevin Lyons' new commentary, PI reaches back to 2007 for a discussion with actor Robert Loggia, conducted by Alan K. Rode of The Film Noir Foundation. In another featurette, Tony Rayns examines Robert Aldrich's difficulties on the film, which kept him from working for a full year. The sewing-machine motif extends to the Stooges' Rip, Sew and Stitch about three tailors dealing with troublesome crooks.
---

The Lineup
1958 / 1:85 widescreen / 86 min.
Starring: Eli Wallach, Robert Keith, Richard Jaeckel, Mary LaRoche, William Leslie, Emile Meyer.
Cinematography: Hal Mohr
Film Editor: Al Clark
Original Music: Mischa Bakaleinikoff
Written by Stirling Silliphant
Produced by Jaime Del Valle
Directed by Don Siegel
The classic in PI's first noir set is Don Siegel's superb The Lineup from (1958). It was spun off from a TV show, and its first two reels are a dull procedural. Twenty-one minutes in we finally meet the troubleshooting hit men Julian and Dancer (Robert Keith & Eli Wallach), and the show becomes one of Siegel's best. We suspect that the Production Code wouldn't have allowed these Happy Hit Men without the business championing the sacrifice of noble cops, but the lawmen end up being 95% irrelevant. The functioning psychos Dancer and Julian follow fascinating personal rituals and superstitions, and they're equally frustrated by Richard Jaeckel's less-than-reliable getaway driver.
Our killers' task is to retrieve packages of heroin smuggled into San Francisco through several unknowing passengers. They murder those that detect what's going on. The narrative breaks down into several caper episodes, each more frustrating for the eccentric killers. Dancer eventually becomes unglued, prompting one of Eli Wallach's best performances.
The Lineup is a happy vacation from the Columbia back lot. Siegel exploits beautiful San Francisco for maximum atmosphere, using some of the same locations as the same year's Vertigo. The two productions even use the same hotel, where the same movie is playing in the Nob Hill Theater across the street. The climactic car chase zooms by the Palace of the Legion of Honor, on the way from the Cliff House and Sutro's Baths, around the top of Presidio Park, past the Golden Gate Bridge and into downtown San Francisco. The finish is atop an uncompleted section of the Embarcadero Freeway, itself a symbol of grand plans gone awry.
It's a classic, unprecedented chase, on real, heavily traveled streets. The route makes map sense. The cameras don't appear to be under-cranked, and the cars really bank during the the high-speed turns. The finish is appropriately spectacular-bleak. Don Siegel really has a handle on this one, and Eli Wallach is an electrifying criminal psychopath.
The Lineup retains a controversial extra from an earlier DVD, a notorious audio discussion between noir czar Eddie Muller and author James Ellroy, who sets a record for profane, tasteless and racist comments. Less combustible is a second track with David Del Valle C. Courtney Joyner. Christoper Nolan offers an intro and another featurette identifies all the San Francisco locations. The Lineup was a radio show as well, and three episodes are included as audio extras. Tricky Dicks is the title of the final Three Stooges short; it's a cops & crime spoof.
---
Powerhouse Indicator's Region B Blu-ray of Columbia Noir #1 gives each title its own keep case. The transfers are high-quality Sony remasters, with only the nearly eighty-year-old Escape in the Fog showing some age with a little contrast flutter now and then; the other shows are all pristine, with active grain (no digital smoothing, I'd say) and that glossy '50s look that saves the dark shadows for occasional atmospheric scenes. Most shows have a trailer and an image gallery. The Three Stooges shorts are well chosen, but it would take a fan more earnest than myself to sit through them all. In You Nazty Spy! they spout dialogue in Hebrew here and there.
The fat 120-page book included gathers the expected essays, articles and interviews with the filmmakers. I'm a fan of the 'critical' response columns that round up review excerpts good and bad. It's handsomely illustrated as well. Powerhouse Indicators' full list of disc set extras is below.
Reviewed by Glenn Erickson
---
Columbia Noir #1
Region B Blu-ray rates:
Movies: Escape from the Fog, 5 Against the House, Garment Jungle Good; Undercover Man, Drive a Crooked Road Very Good; The Lineup Excellent
Video: Excellent
Sound: Excellent
Supplements:
ESCAPE IN THE FOG: Audio commentary with film historian Pamela Hutchinson (2020); The Fleet That Came to Stay (1945, 22 mins), a World War II documentary by Budd Boetticher about the Battle of Okinawa; Three Stooges Comedy You Nazty Spy! (1940, 18 mins) in which the trio satirize the Third Reich.
THE UNDERCOVER MAN: Audio commentary with writer and film programmer Tony Rayns (2020); Man on a Bus (1945, 29 mins), a short film directed by Joseph H Lewis for the United Jewish Appeal featuring Walter Brennan, Broderick Crawford, Ruth Roman, and Lassie; Three Stooges Comedy Income Tax Sappy (1954, 17 mins) in which the trio get creative with their tax returns.
DRIVE A CROOKED ROAD: Audio commentary with film critic Nick Pinkerton (2020); The Guardian Audio Interview with Mickey Rooney (1988, 83 mins) in conversation with Tony Sloman at the National Film Theatre, London; Introduction by Martin Scorsese (2012, 2 mins); Screen Snapshots 'Mickey Rooney, Then and Now' (1953, 10 mins), a promotional short featuring Rooney looking back at a childhood role; Three Stooges Comedy Higher Than a Kite (1943, 18 mins) in which the trio play mechanics; Original trailer.
5 AGAINST THE HOUSE: Audio commentary with film critic David Jenkins (2020); The Guardian Audio Interview with Kim Novak (1997, 67 mins) in conversation with David Robinson at the National Film Theatre, London; Three Stooges Comedy Sweet and Hot (1958, 17 mins) in which the trio team up with a female singer; Original theatrical trailer.
THE GARMENT JUNGLE: Audio commentary with film historian Kevin Lyons (2020); It's a Jungle Out There (2007, 20 mins) interview with actor Robert Loggia conducted by Alan K Rode of the Film Noir Foundation; Law of the Jungle (2020, 15 mins) appreciation by Tony Rayns of Robert Aldrich; Three Stooges Comedy Rip, Sew and Stitch (1953, 17 mins) in which the trio play tailors caught up in criminal activities; Original theatrical trailer.
THE LINEUP: Audio commentary with James Ellroy and Eddie Muller (2009); Audio commentary with David Del Valle and C. Courtney Joyner (2020); The Influence of Noir (2009, 7 mins): appreciation by filmmaker Christopher Nolan; The Streets of San Francisco (2020, 7 mins) locations comparison; Three episodes of The Lineup radio series: 'The Candy Store Murder' (1950, 30 mins) written by Blake Edwards; 'The Case of Frankie and Joyce' (1951, 31 mins), and 'The Harrowing Haggada Handball Case' (1951, 26 mins) written by Edwards and Richard Quine; Three Stooges Comedy Tricky Dicks (1953, 16 mins) in which the trio send up the police procedural; Original theatrical trailer; Trailers from Hell Trailer commentary with Josh Olson.
All titles: Image gallery of publicity and promotional material.
Limited edition 120-page book with new essays by Iris Veysey, Paul Duane, Jill Blake, Wheeler Winston Dixon, Nathalie Morris, and Sergio Angelini; interview extracts with Budd Boetticher, Joseph H Lewis, Phil Karlson, and Robert Aldrich; extracts from the autobiographies of Don Siegel and Vincent Sherman.
Deaf and Hearing-impaired Friendly? YES; Subtitles: English (feature only)
Packaging: Five Blu-rays in five keep cases in card box with thick booklet.
Reviewed: October 30, 2020
(6380noir)

Visit CineSavant's Main Column Page
Glenn Erickson answers most reader mail: cinesavant@gmail.com

Text © Copyright 2020 Glenn Erickson