John Landis on
Close Encounters of the Third Kind
Released 1977
Distributor Columbia
About
Close Encounters of the Third Kind
Steven Spielberg was playing with house money after the enormous success of  Jaws and he struck pay dirt again with this epic sci-fi fantasy chock-full of brilliantly composed panoramas and cracker-jack suspense scenes. Filming largely on the biggest indoor set ever constructed (inside a gigantic World War II dirigible hangar in Mobile, Alabama), CT3K races through its 137 minutes without breaking a sweat, arriving at a climax at Wyoming's Devils Tower that is one of the most ecstatic moments in movie history. Vilmos Zsigmond's Oscar winning cinematography helps make that sequence and the rest of Close Encounters a memorably visionary experience.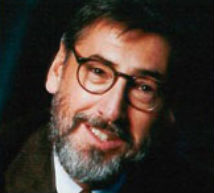 About John Landis
John Landis
 is the director of 
Animal House
, 
The Blues Brothers
,
An American Werewolf In London
, 
Trading Places
, 
Coming To America
,
Kentucky Fried Movie
, 
Spies Like Us
, 
Three Amigos!
, 
Into The Night
and 
Michael Jackson's Thriller,
and the recent
Burke and Hare
for Ealing Studios,  among many other films and television shows. His documentary 
Mr. Warmth: The Don Rickles Project
 premiered on HBO and won an Emmy for Best Music, Comedy or Variety Special.  He is also the subject of noted film critic Giulia D'Agnolo Vallan's recent book "John Landis" and his own book "Monsters in the Movies' was published to critical and popular acclaim in 2012.