Cinema of Discovery Julien Duvivier in the 1920s
If discovering brilliant filmmakers appeals, it's difficult to to better than this five-disc, nine-feature labor of recovery and restoration from Lobster films. Julien Duvivier is well known for a couple of pictures, one of which screened not so long ago on Eddie Muller's TCM film noir show. But seeing his silent masterpieces may change your thinking about real cinematic art: theory meets narrative effectiveness through both technical innovation and delicate direction of actors. One silent in this set, about the economic power of a department store (!) is so effective, at the finish you'll be convinced that a sync sound version couldn't possibly be better. The set is appointed with expert introductions and analysis . . . this is the real French cinema that no 'New Wave' can invalidate.

Cinema of Discovery Julien Duvivier in the 1920s
Blu-ray
Flicker Alley
1925 – 1930 / B&W
1:33 Silent Ap. / 14 hours, 17 min.
Street Date January 4, 2022
Available from Flicker Alley / 59.95
Starring: Henry Krauss, Edmond Van Daële, Andrée Brabant, Maria Jacobini, Lil Dagover.
Directed by Julien Duvivier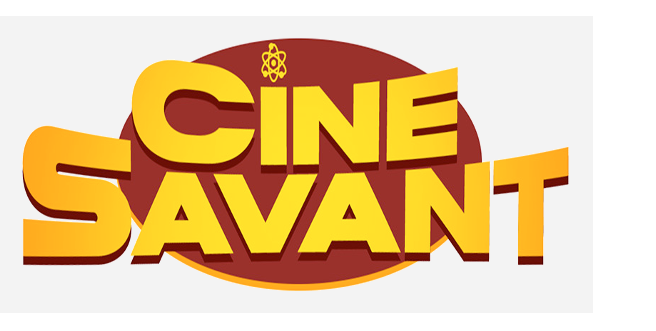 Filmmaker Julien Duvivier was not well-known or taught in film school in the 1970s, which was a big mistake: the level of sophistication in his silent films often betters the work of the 'world masters' of European filmmaking, let alone Hollywood's factory-built product of the Golden Age. I was knocked out by a so-so DVD of Duvivier's Au bonheur des dames in 2009, and later enjoyed a TCM afternoon dedicated to the director, with the startling Foreign Legion drama La bandera (1936). And critic-scholar David Cairns treated us to a then-rare look at a Duvivier show-biz drama called La fin du jour, from 1939.
I'm turning the bulk of this review over to associate Allan Peach, who volunteered to take a deeper dive into Lobster Films' impressive new Blu-ray collection, released through Flicker Alley: Cinema of Discovery Julien Duvivier in the 1920s. Allan knows Duvivier well enough to put the accomplishments in these features in perspective; he's also seen enough of what was previously available from the director to evaluate the quality.
Allan Peach continues:
Cinema of Discovery: Julien Duvivier in the 1920s is a remarkable showcase of the French perfectionist director's early silent films. These nine films on five discs show Duvivier's early grasp of what Hitchcock called pure cinema, the use of techniques that are unique to the art of film. It's a fine selection of difficult-to-find titles, especially in good quality transfers. The genres may vary considerably, but Duvivier's life-long themes and obsessions are all present.
Duvivier was a highly regarded filmmaker for most of his career, but with the emergence of Cahiers du Cinèma, his work was brutally attacked by French New Wave directors. Truffaut and Godard labeled him as being a part of "La qualitè française,"" their derogatory term for older French directors who they felt only made unimaginative, minor, and often immoral adaptions of novels and plays.
Lobster's restorations of these silent Duvivier films depicts a very different kind of director. True, the films are mostly adaptions from literary works but Duvivier often drastically changes plot and character from the original to suit a cinematic presentation. He seems less influenced by the plots and motifs of the source novels than he is by Russian montage, German Expressionism, the French Avant-Garde, and his own dark view of life. Ironically, many of the techniques pioneered in these silents — jump cuts, hidden handheld camera shots — were later seen as revolutionary when the French New Wave directors took them as their own.

The set begins with one of Duvivier's most famous pictures and worthy of extra attention. Poil de Carotte  (Carrot Top or Red Head, 1926) was Duvivier's favorite film of his silent period. He remade it in 1932 as a sound film and planned a never-finished color version when he was working in Hollywood. The film deals with the young red-headed boy François Lepic. Unwanted at birth, he is brutalized by his cruel mother and deceitful siblings. His father Mr. Lepic (Henry Krauss) is too absorbed by his political ambitions to realize the damage his shrewish wife is doing to François. The mother (Charlotte Barbier-Kraus, the real-life wife of Henry) fawns over her other children but finds any excuse to humiliate and beat poor Carrot Top. Duvivier depicts her as a truly hideous woman.
The opening introduces a rural Alpine town where old crones gossip behind Mrs. Lepic's back. A montage creates a visually poetic impression of provincial life, contrasting beautiful wide shots with hypocritical smiles, and extreme close-ups of vicious gossiping mouths. Duvivier's careful blocking of shots exposes the toxic Lepic family dynamic: the clueless, henpecked father, the despicable mother and the self-serving siblings. Artistic superimpositions express characters' fears, memories, fantasies, and aspirations. The director depicts the destruction of François' psyche.
The naturalistic cruelty suggests the books of Zola. Carrot Top's brother falls in love with a woman who uses him to steal the Lepic family savings. Conniving women occur frequently in Duvivier films: The Woman and the Puppet, Highway Pickup, Deadlier Than the Male. But another woman is the one to see the boy's plight and come to his aid. The family housekeeper eventually gets through to Mr. Lepic, which leads to leads to an emotional and well-earned reconciliation.

Sharing the first disc is L'Agonie de Jérusalem  (Revelation, 1927). Duvivier was often drawn to exotic locations (Pépé le Moko, La Bandera, The Imposter) and this was the first French feature to be filmed in the Holy Land.
At the time a devout Catholic, Duvivier had hoped that shooting in authentic Biblical locations would lead to a personal spiritual epiphany, but problems with the production instead damaged his faith. Although he returned to Catholic subjects numerous times (The Divine Voyage, Golgatha, the Don Camillo films, The Devil and the Ten Commandments) their tone was often questioning, irreligious or satirical.
Revelation tells a dramatic pro-faith story. Jean-Louis (Edmond Van Daële) was raised in Jerusalem but lives in Paris. He actively pursues his anarchist beliefs until he's blinded by an attack at a political convention. A return to the Holy Land and his family brings Jean-Louis back to his faith.
Duvivier's modern Bible story features many highly complex crowd scenes. Dozens, sometimes hundreds of extras fill the screen, all engaged in realistic activity. Yet we never lose our concentration on the main characters that dominate the frame. The fight at the Paris convention is such a scene. Hand-held camera work generates excitement with shots that are well-composed yet 'chaotic.' The spectacular final moments of the sequence are directed to relay Jean-Louis' subjective viewpoint as he loses his sight.
Duvivier's miraculous set-pieces could make Cecil B. DeMille jealous. Jean-Louis later experiences spiritual visions of Christ's suffering before the crucifixion. They climax with shots of the raising of the dead in the Valley of Josaphat. The truly epic images are reminiscent of grand effects in Lang's Die Nibelungen and Murnau's Faust.

Disc 2 begins with Le mariage de mademoiselle Beulemans  (The Marriage of Mademoiselle Beulemans, 1927). The source is a comedic play that Duvivier, a former actor, had starred in on stage. The humor in a romantic triangle at a Belgian brewery derived from the actors' Brussels dialect, which for a silent movie had to be abandoned in favor of visual storytelling. The charming film has several effective scenes. A smoking contest in the brewery is another huge event with a large crowd and an epic feel. Overall this is the least impressive feature in the collection — it's overshadowed by the others, each of which conjures a different kind of emotional-cinematic spell.

Also on Disc 2 is the Duvivier masterpiece Le Tourbillon de Paris  (The Maelstrom of Paris, 1928). It stars the famed German actress Lil Dagover, from Fritz Lang's The Spiders and Robert Wiene's The Cabinet of Caligari. Dagover makes a surprising impression here: stunning us with all the elegance and magnetism of a Greta Garbo. Her Lady Amiscia Abenston is a famous singer who abandons her celebrity and her husband to live an isolated life in a remote cabin far from the bright lights of Paris. Her husband Gaston eventually comes to beg her to return. But when Amiscia acquiesces she again finds celebrity and fortune, much to Gaston's displeasure. In this vibrant show Duvivier again experiments with superimpositions and complex crowd scenes, plus sweeping camera movements, split screens, and other bold story-telling techniques.

On Disc 3 Duvivier switches genres to make a somewhat comedic homage to early French serials like Feuillade's Fantômas and Judex. Le Mystère de la tour Eiffel  (The Mystery of the Eiffel Tower, 1928) contains expected elements: mad scientists lead a terrorist gang, and secretly broadcast their dictates from atop the famed tower. Our hero is part of a twin act in a sideshow. He comes into a large, deserved inheritance, but his unscrupulous twin learns about the windfall first and grabs the fortune via an impersonation scheme. When the deceitful brother learns that the terrorists are after the loot, he sets up his unsuspecting brother to become their target. Naturally, the true-blue brother prevails. The French comic actor Felicien Tramel stars in the double role, and the stunt work on the Eiffel Tower is nail-bitingly convincing. Either some extremely realistic special effects are in use, or these are some of the riskiest stunts seen in silent films. Although the entertaining Le Mystère clocks in at a lengthy 133 minutes, its pace is very brisk.

Disc 4 begins with La Divine Croisière  (The Divine Voyage, 1929), a socially conscious / faith-based film about a capitalist ship owner who cruelly endangers the lives of his crew members to make a profit. When the ship is wrecked all aboard are presumed dead. The owner's daughter and the lost captain were in love, and to honor him she decides to restore a religious painting in the local church. She then experiences a religious miracle: the painting comes to life and commands her to find the lost seamen. She enlists the town's sailors to join in the quest, which leads to a dramatic climax.
Some truly impressive special effects depict the storm at sea and the faithful daughter's religious visions. The disc set informs us that Croisière was badly censored for its initial release, removing scenes with greater depth; Lobster's restoration brings it back in line with director Duvivier's original vision. It's an excellent demonstration of his mastery of cinema.

The second film on the fourth disc is yet another masterwork, La Vie miraculeuse de Thérèse Martin  (The Miraculous Life of Teresa of Lisieux, 1929). The young Thérèse wishes to follow in the footsteps of her older sisters and join a cloistered convent. We follow her through her childhood, her entry into the Order of the Discalced Carmelites, an episode of diabolical temptation, her early death at 24 from Tuberculosis, and her canonization as a saint. Duvivier's movie was officially supported and advised by the Catholic church: the actual St. Thérèse had acquired sainthood only four years before.
More than just a biography, the film is a profound examination of Catholic mysticism, asceticism, and self-sacrifice. Duvivier deals with the father's loss of his daughters to the church. The rather grim austerity required of nuns is reminiscent of Dreyer's The Passion of Joan of Arc made the year before. St. Joan's faith is challenged by political enemies but Thérèse's trials are of her own choosing. In pursuit of God she gives up her youth and family for severe self-discipline. An important traumatic experience in both films scene is the cutting of the women's hair. Joan's enemies pressure her to sign a confession that she later retracts. In a moment of spiritual detachment, Thérèse is tempted by none other than the Devil himself.

Disc 5 begins with Mama Colibri  (Mother Hummingbird, 1930). Irene (Maria Jacobini) falls in love with her son's friend Georges (Francis Lederer of Pandora's Box). Duvivier frames their initial meeting during a huge formal Ball. The longshots of crowds of extras contrast with the intimate subtlety of the couple's facial expressions as they discover their mutual infatuation.
Despite their age differences Irene leaves her husband and children for Georges, She follows him overseas to his post in the French Foreign Legion. Duvivier's keenness for exotic locations results in some stunning shots in Algiers. The lovers' idyll falters when Irene finds that she's being mistaken for Georges' mother. And Georges soon falls in love with their new neighbor, who is closer to his age. When Irene discovers the affair she knows what she must do. 'Colibri' in both French and Spanish means hummingbird, which Irene's young son says she resembles when she wears a dress trimmed with feathers.

The final film of the collection on Disc 5 is Duvivier's most elegant work, Au bonheur des dames  (Ladies' Paradise, 1930). It is an adaptation of the eleventh book in Émile Zola's twenty-book Rougon-Macquart cycle. A huge department store called 'Ladies' Paradise' opens in Paris; its success soon bankrupts the small businesses in the district. When her father dies, young Denise Baudu (Dita Parlo of L'atalante) comes to work at her Uncle's store, which is directly adjacent to Ladies' Paradise. She discovers that his once-thriving business is failing; he also cannot compete with the new store's prices and glamour. To support herself Denise must become a shop girl at Ladies' Paradise. When the owner falls for her the film examines the conflict between the power of Capitalism vs. the powerless individual.
Ladies' Paradise is one of the most perfect of silent films. Duvivier has complete control of composition, editing, acting, location. Denise's arrival expresses perfectly the shock and wonder of a small-town girl experiencing the hustle and bustle of the big city. Hand-held cameras on actual streets, sometimes concealed to capture authentic details of city life contrast Denise's innocence with harsh visuals of crowds and traffic. Ladies' Paradise bridges the silent and sound eras; it was filmed in both a silent and a (lost) sound version. It's an excellent demonstration of the unique power of silent filmmaking. Duvivier's imagery is so precise, expressive, and complete and experience that it is difficult to imagine what sound could possibly add.
A magnificent montage toward the end expresses the horrified reaction of Denise's uncle as he witnesses the demolition of his beloved business. Duvivier's Eisenstein-like montage rhythms suggest the heavy sledgehammers at work. By association, we 'cinematically' feel the hammers striking at the uncle's soul, not just his establishment.
Most followers of French cinema have seen one or two of Julien Duvivier's sound-era classics, but this collection of films muet confirms the director's genius in the silent era. He had already developed the distinctive style and critical viewpoint that we see sound works as Pépé le Moko, The Imposter, Panique and Deadlier Than the Male. Duvivier incorporated both Russian editing theory and fluid German camera movement into his personal style. He mastered the use of special camera effects like split screens and superimpositions. He exploited exotic locations and epic scenes with hundreds of extras without losing focus on his principal actors. His films had a wide variety of subject and tone, redirecting popular genres into complex investigations of child abuse, marital betrayal, spirituality, mysticism, and self-discovery.
---

Flicker Alley's Blu-ray of Cinema of Discovery Julien Duvivier in the 1920s is a major achievement that opens new access to the work of an overlooked world-class filmmaker. The restorations by Lobster are superb for the rarity and age of the films. Now and then the archivists were obliged to source film footage of lesser quality to restore full continuity. We're told that missing scenes were recovered from various gauges — 35mm, 16mm, 17.5mm, and even some 9.5mm sections. Switching between sources is not at all distracting, and the viewer will appreciate the resulting completeness.
Lobster's Serge Bromberg introduces eight of the films. He's definitely a booster, and his enthusiasm for each title is infectious. Other extras include appreciations by critics Hubert Niogret and Patrick Breon, restoration demos and photo galleries. Best of all is a comprehensive appreciation of Ladies' Paradise by Patrice Leconte. The fine French film director's Monsier Hire is from the same Georges Simenon novel as Duvivier's classic Panique.
The boxed set also includes an illustrated 44-page booklet on the films, with opening remarks by Duvivier's son, Christian Duvivier.
---
The Filmic Contents, English titles first:
Carrot Top (Poil de Carotte, 1925)
Revelation aka The Agony of Jerusalem (L'Agonie de Jérusalem, 1927)
The Marriage of Mademoiselle Beulemans (Le mariage de mademoiselle Beulemans, 1927)
Mother Hummingbird (Mama Colibri, 1930)
The Maelstrom of Paris (Le Tourbillon de Paris, 1928)
The Miraculous Life of Teresa of Lisieux (La Vie miraculeuse de Thérèse Martin, 1929)
The Mystery of the Eiffel Tower (Le Mystère de la tour Eiffel, 1928)
The Divine Voyage (La Divine Croisière, 1928)
Ladies' Paradise (Au bonheur des dames, 1930).
Reviewed by Allan Peach and Glenn Erickson
---
Cinema of Discovery Julien Duvivier in the 1920s
Blu-ray rates:
Movies: Excellent
Video: Excellent for the age and rarity of the films
Musical Accompaniment: Excellent
Supplements (from Flicker Alley):
Video appreciations on each film with Hubert Niogret and Patrick Brion
Video introductions for eight films by Serge Bromberg
Restoration demonstrations for five films by Chrystel Bonne and Colin Ruffin
Video Appreciation of Ladies' Paradise (Au bonheur des dames) by director Patrice Leconte
Scoring featurette – with the classical ensemble L'Octuor de France & composer Antonio Coppola
Image Galleries – Featuring rare production stills and promotional images for Poil de Carotte, L'Agonie de Jérusalem, Le Mariage de Mademoiselle Beulemans, Le Tourbillon de Paris and La Vie miraculeuse de Thérèse Martin
Plus
A 48-page profusely illustrated booklet featuring introductory remarks by Christian Duvivier (the director's son) and essay notes by Serge Bromberg.
Deaf and Hearing-impaired Friendly? YES; Subtitles: English (feature only; Good but could use better readability over lighter backgrounds)
Packaging: Five Blu-rays in Collector's box with booklet
Reviewed: February 12, 2022
(6667duvi)

Visit CineSavant's Main Column Page
Glenn Erickson answers most reader mail: cinesavant@gmail.com

Text © Copyright 2022 Glenn Erickson