This expensive production was dismissed as a flop, and literary critics scorned it for diluting the famed novel by Theodore Dreiser. But it plays well now: William Wyler gives star Laurence Olivier what may be his best film acting role ever. Jennifer Jones' title part suffers from script changes that censor and sentimentalize Dreiser's intentions, but the film remains a shattering tragedy. Eddie Albert co-stars in one of his first dramatic roles; this encoding includes a scene dropped from the original release.

Carrie (1952)
Region Free Blu-ray
Viavision [Imprint] #200
1952 / B&W / 1:37 Academy / 121, 118 min. / Street Date February 22, 2023 / Available from [Imprint] / Aud 34.95
Starring: Laurence Olivier, Jennifer Jones, Miriam Hopkins, Eddie Albert, Basil Ruysdael, Ray Teal, Barry Kelley, William Reynolds, Mary Murphy, Charles Halton, William Baldwin, Dorothy Adams, Jacqueline de Witt, Don Beddoe, Royal Dano, Margaret Field.
Cinematography: Victor Milner
Art Directors: Hal Pereira, Roland Anderson
Costume Design: Edith Head
Film Editor: Robert Swink
Original Music: David Raksin
Written by Ruth & Augustus Goetz from the novel Sister Carrie by Theodore Dreiser
Produced and Directed by William Wyler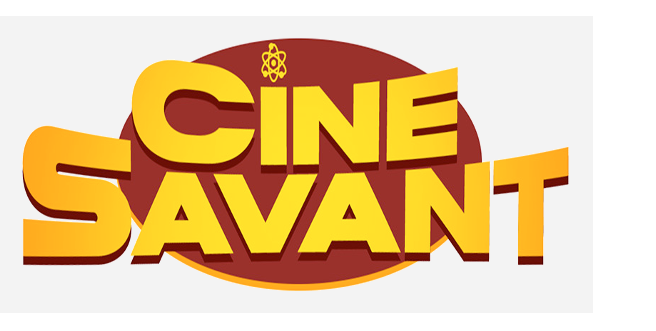 William Wyler's excellent 1952 Carrie (1952) has been labeled as a lone failure in the director's string of Oscar-winning postwar hits. It's a sober tragedy based on a 50 year-old book that had previously defied film adaptation. Both Wyler and his contemporary George Stevens took on socially critical Theodore Dreiser novels, but only Stevens scored a box office success. A big attraction for taking in this first Blu-ray edition is [Imprint's] excellent new commentary by Jason A. Ney.
The title will surely mislead today's audience, which is why I've added the film's release date above. This is not the 1976 Carrie, the Brian De Palma horror film. There is no connection.
William Wyler's 1946 The Best Years of our Lives arguably kicked off Hollywood's Social Consciousness movement, a trend that faded when many of its writers and directors were shunned as un-American and blacklisted from employment. George Stevens' 1951 A Place in the Sun was adapted from Theodore Dreiser's social critique An American Tragedy, that had already been filmed in the pre-Code era. But Stevens' film succeeded largely because of its Montgomery Clift – Elizabeth Taylor romance. Raw social realism did not sell, as proven by the almost universal rejection of Billy Wilder's Ace in the Hole, a heartless exposé (distortion?) of tabloid journalism. Its reputation now overshadows many of the successes of its time.
Theodore Dreiser's book Sister Carrie (1900) is a sober exposé of an obsessive, destructive relationship. Its treatment of adultery prevented movie adaptations for decades. Director Wyler softens the story's unblinking pessimism with two attractive stars, giving Laurence Olivier what might be his best American screen role. Both Carrie and Wyler's classic The Heiress share dark, downbeat finales. But the Olivia de Havilland movie also delivers a just comeuppance, leaving its audience feeling satisfied, not just emotionally wrung-out.

1890 (?). On the train to Chicago, small-town girl Carrie Meeber (Jennifer Jones) meets the cheerfully dishonest salesman Charles Drouet (Eddie Albert). Beaten down by the drudgery (and danger) of toiling in a sewing factory, Carrie doesn't mind becoming Charlie's kept woman. She soon catches the eye of an unhappy restaurant manager, George Hurstwood (Laurence Olivier). So deeply does Hurstwood fall in love that he recklessly throws away his security and good name. Held in a terrible marriage by his disapproving, controlling wife Julie (Miriam Hopkins), George tells Carrie even more lies than Drouet had, simply for fear of losing her.
Under pressure from all sides, George steals his employer's money and runs away with Carrie to New York. George is dogged by a private detective (Ray Teal) and barely evades arrest. But the visibility of his crime makes him unemployable. The relationship with Carrie cannot survive his dishonesty and loss of self-respect. Never given the whole truth, Carrie is too inexperienced to understand George's behavior or the depth of his commitment.
Audiences seeking escape can be forgiven for not championing Carrie, which is the exact opposite of feel-good entertainment. Relentlessly realistic, it takes a hard look at the 'woman corrupts good man' subgenre of romantic literature. The man might be a fool, but the puritan formula still blamed the woman, as presented in classic movies by Louise Brooks and Marlene Dietrich. Dreiser was more interested in the social mechanisms that guarantee bad endings for the inexperienced and naïve. A Place in the Sun and Carrie make our skin crawl because, given the same choices, we wonder if we might make the same mistakes.
Most of Carrie's power comes from the performance of Laurence Olivier, who makes us understand exactly why a good man like Hurstwood would purposely ruin himself. He's intoxicated by the charms of a desirable woman, as is Professor Unrath in The Blue Angel. George is drawn to Carrie in the full knowledge of the risk to his well-being. Yet Carrie is neither a femme fatale nor amoral.

Eddie Albert's traveling salesman Charlie is an honest cad, but Olivier's George Hurstwood has no emotional control and is therefore much more dangerous. He deceives Carrie, his horrible wife and his employer in the full knowledge that the only possible outcome is disaster. Even as we forgive Hurstwood's desperation we cringe at the thought that this intelligent fellow can be so destructive.
Wyler's film couldn't replicate the less sentimental Carrie in Dreiser's book; the Production Code wouldn't allow Jennifer Jones' Carrie to be an amoral beauty like Louise Brooks' Lulu Schön. The book's Carrie was much more knowing, and prone to take whatever path would allow her to maintain a standard of living, and steer clear of the punishing labor in the sewing workrooms. She was rewritten as a deluded innocent, even as she allows herself to become Charlie Drouet's kept woman.
The film's Carrie and Hurstwood are now more sympathetic, and their situation less believable. Carrie is now an innocent waiting to be seduced. In 1952 no Hollywood film could be specific about a sexual initiation, and Carrie's key transformation from joblessness to kept woman is ellipsed by a single dissolve. The lack of detail makes Carrie seem more clueless than she should be. Even if she didn't know the ropes, a few nights with Charles Drouet should have opened her eyes to the ways of the world. Carrie neither drowns in shame nor flounders in denial.
Jennifer Jones is not given high marks for her performance, which leaves us wondering where to place blame.  Most of her career was coached and supervised by her husband and agent David O. Selznick, Mister Million Memos himself. Selznick's interference and micromanagement may have spoiled Jones'  movies with directors Michael Powell and Vittorio De Sica. William Wyler had steered many actresses to their very best film work. He was too powerful to be swayed by Selznick. Does that mean that Carrie  defeated by the Breen Office alone?
In the finished film we can't help but suspect that George's downfall started before he met Carrie. Our sympathy is tempered by the fact that he ultimately has no one to blame but himself. The way he 'accidentally' steals his boss's money sounds like a story one might tell to deny culpability. His self-created predicament is not much different than that of the loser noir heroes Chris Cross and Dr. Richard Talbot, victims of similar romantic obsessions. Chris embezzles money, and Talbot abandons children that love him.

The second half of the story is frighteningly believable. Carrie is cruelly kept in the dark. She has no idea that George is still married to Julie, and thinks his calamities are the result of bad luck. Carrie has good luck on her own, getting a job as a stage showgirl. After she's gone George descends into the lower depths by small steps, his dignity slowly chiseled away. His high-class manners make him unsuitable for the cheap jobs he can get and his refinement is resented by men who never had his advantages. The tale ends with melodramatic gestures of sacrifice by both Carrie and Hurstwood. These may seem wrong to the critics but they at least make Carrie a decent finale.
In 1952 the Production Code was keenly allergic to movies perceived as critical about America.  The show's box office failure explains why Hollywood so often opted for easily-marketed escapism. For their next films, both Wyler and Wilder's opted for less risky romance and comedy – Roman Holiday and Stalag 17.
We tend to be forgiving of Jennifer Jones' performance, but Olivier carries the movie almost singlehanded. George Hurstwood can't stand the cruelties of his bad marriage, to the point that his personality breaks down. Olivier makes us understand every painful step. We can feel him experiencing it as it happens.

Eddie Albert's Charlie is an honest cad, so casually venal that the actor may have had a promise from Wyler to come back immediately as a more sympathetic character in Roman Holiday. Excellent support is offered by actors we recognize as villains in films noir. Ray Teal's snide detective makes George squirm, and Barry Kelly is in for a brief bit as a New York beanery proprietor. They're awful men who enjoy kicking Hurstwood when he's down.
Carrie's briefly-seen parents are played by Dorothy Adams and Walter Baldwin, the small-town parents of Wyler's The Best Years of Our Lives. Was the director using 'associative shorthand' in the casting?  The parents look miserable to see Carrie leave home, preparing us for trouble ahead. Things happen to girls that leave for the Big Town, as witnessed by the recent noir The Naked City. Did the notorious showgirl Evelyn Nesbit begin as a relative innocent, a Carrie Meeber type?
---
Viavision [Imprint]'s Region Free Blu-ray of Carrie (1952) is a solid HD encoding of this high-quality William Wyler production. The cinematography and art direction vie for attention with Laurence Olivier's fine performance. The stunningly beautiful Jennifer Jones more than explains why a man might throw his life away for love.
David Raksin's music score comes across well on the clear soundtrack. Some small flaws appear, and a scratch-like mark on a few shots. Just the same, the image quality far eclipses that of the old Paramount DVD, from 2004. The presentation showcases William Wyler's expressive, elegant direction.
As was the older DVD, this copy of Carrie is roughly three minutes longer that what American audiences were shown in 1952. The reinstated scene is impressively sordid: Hurstwood awakens sick and starving in a New York flophouse, in a 'crib' much like those seen in the avant-garde independent On the Bowery. It's a needed step toward the film's dark conclusion. Without it the finale must have seemed disjointed, rushed.
Jason A. Ney offers a well organized commentary track. We hear the full story of Sister Carrie's long trip from print to screen; Theodore Dreiser's troubles with publishers and producers were tortuous. Miriam Hopkins was given the Julie Hurstwood role after Wyler fired actress Ruth Warrick. We're also told that Wyler barred David O. Selznick from the set at least once. More troubling is the news that Jennifer Jones acted in the film while pregnant, and miscarried not long after the shoot wrapped.
Olivier apparently filmed a suicide scene that was dropped in editorial. We learn that Carrie was held up by Paramount for a full year, after the release of William Wyler's next film Detective Story.  The director had final cut, but the studio asked for permission to delete the flophouse scene when Wyler was already in Italy preparing Roman Holiday. He relented, just to get the show into theaters.
[Imprint] needs to look out for the mixes on its commentaries — the background feature audio begins way too loud, and doesn't quiet down for a reel or two.
Critic Neil Sinyard offers an interesting half-hour video talk on Carrie. He considers it a success on its own terms. Both critics emphasize the damage done by the climate of fear in Hollywood — studios suppressed film projects like Carrie because anything downbeat and critical of America could be interpreted as subversive. We're still mightily impressed by Olivier's performance. Carrie and Hurstwood's final scene together may have nothing to do with Dreiser's original, but it's undeniably moving.
Reviewed by Glenn Erickson
---

Carrie (1952)
Region Free Blu-ray rates:
Movie: Excellent
Video: Very Good
Sound: Excellent
Supplements:
Audio commentary by Jason A. Ney
Neil Sinyard video lecture
Theatrical Trailer.
Deaf and Hearing-impaired Friendly? YES; Subtitles: English (feature only)
Packaging: One Blu-ray in Keep case in heavy card sleeve
Reviewed: February 16, 2023
(6881carr)

Visit CineSavant's Main Column Page
Glenn Erickson answers most reader mail: cinesavant@gmail.com

Text © Copyright 2023 Glenn Erickson