This Region-Free import gives us both versions of Gillo Pontecorvo's fictional tale of colonial misdeeds that sums up old Europe's attitude toward the New World. Marlon Brando's agent provocateur and freebooting soldier of fortune foments revolution against the Portuguese and then hires out to reverse everything he's done for English interests. The big scale production was filmed in several locations across the globe; it has a standout performance from Evaristo Márquez as a charismatic peasant eager to become a conqueror.

Burn!
Region Free Blu-ray
Viavision [Imprint] 194
1969 / Color / 1:66 widescreen / 129, 112 min. / Street Date December 28, 2022 / Available from Viavision / au 79.95
Starring: Marlon Brando, Evaristo Márquez, Norman Hill, Renato Salvatori.
Cinematography: Marcello Gatti, Giuseppe Ruzzolini
Production Designer: Sergio Canevari
Art Director: Piero Gherardi
Film Editor: Mario Morra
Original Music: Ennio Morricone
Written by Franco Solinas, Giorgio Arlorio
Produced by Alberto Grimaldi
Directed by Gillo Pontecorvo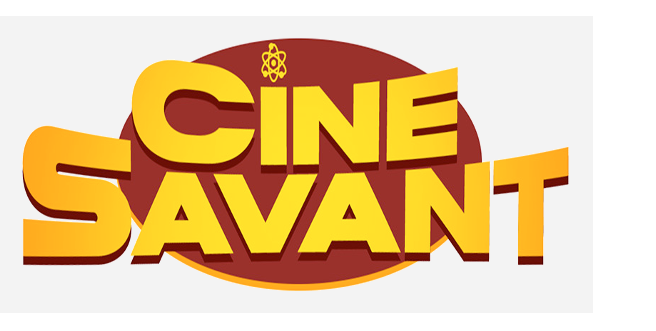 The enterprising Italian producer Alberto Grimaldi's superior legal skills earned him the good graces of Sergio Leone, after which he secured contracts with United Artists that made him the go-to producer for some of the most creative directors of the late '60s and early '70s. Grimaldi's company PEA aided and enabled Sergio Sollima, Federico Fellini, Elio Petri, Sergio Corbucci, Philippe de Broca, Bernardo Bertolucci and even Pier Paolo Pasolini.
Director Gillo Pontecorvo was highly controversial after his international hit The Battle of Algiers, a searingly frank exposé of the Algerian war of independence. An anti-Fascist fighter in WW2, Pontecorvo's communist stance made him a front-line 'committed' director. As with The Battle of Algiers, 1969's Burn! is firmly against colonial tyranny. Grimaldi helped Pontecorvo assemble a sprawling production for a tale of historical revolutions that attracted interest from actor Marlon Brando — he was drawn to its political edge. Brando can't be accused of sleepwalking through Pontecorvo's picture — it's interesting to compare his crafty Englishman in this show with his take as Fletcher Christian in the ill-fated Mutiny on the Bounty remake.
Filmed as Queimada, the English-language title Burn! sounds like something that Hollywood might slap onto a 'right on!' epic about Black Power. Pontecorvo's picture reached America just as our industry trifled with revolutionary themes, the worst example of which was Richard Fleischer's  Che!  starring Jack Palance and Omar Sharif as Fidel Castro and Che Guevara.
Alberto Grimaldi must have negotiated a terrific contract with United Artists, considering some of the extreme art films that UA ended up backing. Marlon Brando's name value helped Pontecorvo shoot a sprawling epic with no romance and a downer ending that indicted white colonials for centuries of evil in the New World.

Marlon Brando had kept his status as a top film actor despite ten years without a single big hit movie. By 1970 his status with the studios was nearing the status of Box Office Poison. Paramount strongly resisted his casting as the title character of The Godfather. That blockbuster and Grimaldi's Last Tango in Paris would of course propel Brando to new heights of fame and fortune.
The Story:
The 1830s. British Agent Sir William Walker (Marlon Brando) arrives to foment revolution on Queimada, a Portuguese island in the West Indian Antilles. Enticing an illiterate young porter named José Dolores (Evaristo Márquez) into committing a bank robbery, he soon has him leading an army of liberation. Walker also approaches the business interests of the island led by Teddy Sanchez (Renato Salvatori). Knowing that they also seek freedom from Portuguese control, Walker spurs them into overthrowing the country's president just as the black general's victorious army reaches the capital. Knowing nothing of economics, Dolores his revolution over to its new business partners, who promise a new era for Queimada. Walker makes his exit.
After ten years of continued oppression, José Dolores has begun a new revolution against the entrenched business interests. In London, Walker is approached by a well-organized sugar Trust. He's considered the ideal 'private soldier' to wipe out the rebellion — and deliver the entire island into English control.
Burn! begins with main titles fashioned in the same style as those for Alberto Grimaldi's Italo westerns, backed by music by Ennio Morricone, who also scored The Battle of Algiers. Pontecorvo's ambitious epic has qualities in common with those Spaghetti westerns — the main conflict is built on cynical double-crosses and personal betrayals. Although the particulars are fiction, this is pretty much the history of much of the West Indies. The initial colonizers exterminated the indigenous native islanders when they refused to serve as slave labor. They then imported a workforce of African slaves.

For all their truth-telling, Pontecorvo and Grimaldi were obliged to perform some political revisionism on Burn! to insure their continued business relationship with the Franco's Spain. This is why the harsh rulers of the Isle of Queimada are Portuguese instead of the more historically correct Spanish Empire.
Is it a coincidence that Brando's fictitious character bears the same name as the American filibuster of the 1850s?  Sir William Walker finds that Englishmen are not treated well by the Portuguese occupiers of Queimada. The popular black leader he expected to contact is garotted and beheaded soon after his arrival, leaving Walker without the puppet revolutionary he needs to raise a black army. He'll have to start from scratch.
Burn! readily states that oppressed racial minorities are often the first to consider themselves inferior. Teddy Sanchez has money to take Sir William to fancy brothels, but is ashamed that he's a mixed-race mulato. Sanchez has straightened his hair and died it red in an effort to conceal his heritage, to no avail [and Renato Salvatori's darkface makeup is almost clownish]. Walker despairs at the meek, servile blacks he encounters. He finds nobody capable of rebellion until he comes across José Dolores, who is willing to kill to defend the honor of his mother. Walker befriends the spirited Dolores and soon wins his full loyalty. He cons José and his friends into robbing a bank, which gives them confidence and starts them down the one-way path toward total rebellion.
José doesn't question his benefactor's motives. Asked what he might do if the rebellion succeeds, José imagines taking his people back to Africa. Sir William fans the flames of the rebellion while simultaneously telling Sanchez & Co. that they'd better join the revolution before Dolores has them all executed. Neither side gets what it wants — the ultimate victory is really Walker's.
Older movies about colonial Empire Builders (Rhodes of Africa, 1936) celebrated 'inspired' leaders, ignoring the national and economic interests that sought to 'administer' less developed regions, raising armies to enforce their will on relatively defenseless peasant populations. Walker manages one regime change on Queimada, and ten years later wipes out both of original rebellions for the benefit of an English sugar company. The The second time around his actions haven't a shred of legality. The Franco Solinas & Giorgio Arlorio's screenplay studies the nature of predatory racism: when Sir William reconnects with his former protégé he tells him that they still ought to be friends.
Gillo Pontecorvo skillfully avoids repetitive battle scenes, colonial armies versus ragged rebels. Most of the action is filmed with Spaghetti Western-style long lenses.t Pontecorvo doesn't press for exploitative brutality and tortures. Producer Alberto Grimaldi engaged Ennio Morricone for an okay score featuring African percussion. One chanted rebel theme, however, does remind us somewhat of Morricone's work for Navajo Joe.
The show reportedly filmed in Cartagena Colombia, with additional shooting in Morocco. The one thing Grimaldi can't deliver are convincing English troops. The costumes are okay but only a few faces feel correct in close-up. Scenes of rebels pursued through burning cane fields remind us of The Big Gundown another Grimaldi show with a politically committed script.
Burn! stacks up as an honest primer on colonial misdeeds. The script doesn't allude to contemporary global power struggles — although Walker does mention interesting opportunities coming up in Indo-China!  Like other European imports with edgy political content, Burn! was mainly screened in big cities and college towns. Today we admire Marlon Brando — his sharp, witty performance shows real commitment to the role. He doesn't lean so heavily on his method mannerisms.
---

Viavision [Imprint]'s Region Free Blu-ray of Burn! is a fine encoding of a film once difficult to see in a quality presentation. Although some of the images still have a slightly rough appearance, color and sharpness are much improved over the old (2005) DVD.
Although European discs have appeared, this is CineSavant's first opportunity to see Burn! in its original version, which is a full twenty minutes longer than what was shown in the U.S.. I believe that MGM's John Kirk restored the longer Italian original, but it wasn't offered on home video because audiences here would not want to hear Marlon Brando re-voiced in Italian. There was no English-language mix for the long cut. It may have been thrown away in a notorious vault 'clean up' by an MGM-Pathé executive around 1990-1991.
Certain international productions make us wonder what languages should be used for an 'official' version?  We're grateful that the French/American thriller The Sicilian Clan was mastered for home video in its original multi-language cut, mixing French, Italian and English speakers. But international productions like Is Paris Burning? went out in all-dubbed versions, in French, English, and German. No matter which version one sees, two-thirds of the characters are speaking in the wrong language.
Burn! presents a similar problem. The longer Original Cut in [Imprint's] box should be seen at least once, for the extra twenty minutes of detail and complexity it adds to Sir William Walker's political machinations. But Brando is of course much better with his own voice — it's one of his better performances.

MGM surely wouldn't like it, but we wish a hybrid audio version existed of the long cut. Explosive Media notably did that to create an English-language version of the uncut The Big Gundown. In that movie Lee Van Cleef's dialogue frequently changes from English to (subtitled) Italian, and back again.
[Imprint's] deluxe pop-top box gives us separate discs in separate keep cases. The longer Original Cut Queimada comes only with a trailer, but the Export Cut Burn! is appended with a host of new extras. They start with an excellent audio commentary by Alain Silver and Jim Ursini, using research gleaned from foreign publications. Ursini gets right into the facts — he says that the twenty minutes dropped for the U.S. release includes several political discussions. Generalissimo Franco's Spain indeed insisted that the colonials not be Spanish. Alain Silver tells us that Gillo Pontecorvo quit the communist party in 1956 after the invasion of Hungary.
New interviews focus on Pontecorvo, one with his editor Mario Morra, who first worked with the director on the concentration camp film Kapo. The second interview is with Gillo's son Marco and his widow Picci, who share interesting memories of Marlon Brando. A 1996 video interview with Gillo Pontecorvo is present as well.
New video pieces include a talk about political cinema in regard to Burn! by Ivelise Perniola, author of books on Claude Lanzmann and Chris Marker. Neil Sinyard offers general thoughts on Burn!. Two separate video essays look at Marlon Brando's career in the 1960s, one with Daniel Kremer and a second, polished Ballyhoo piece with biographer William J. Mann.
Reviewed by Glenn Erickson
---

Burn!
Region Free Blu-ray rates:
Movie: Excellent
Video: Excellent
Sound: Excellent
Supplements:
New:
Audio commentary with Alain Silver & Jim Ursini
Video Essay The Brando Interregnum: The Decade of Marlon's Dirty Dozen (1962-1972) by Daniel Kremer (21 minutes)
Video Essay The Stalwart Rebel: Brando in the 1960s (Ballyhoo) with William J. Mann (29 minutes)
Featurette with Neil Sinyard (25 minutes)
Featurette Of Oppressors and Oppressed with Ivelise Perniola, (33 minutes, in Italian)
Gillo and Me interview with editor Mario Morra (25 minutes)
A Family Affair interview with Picci and Marco Pontecorvo (30 minutes)
1996 TV interview with Gillo Pontecorvo (11 minutes).
Deaf and Hearing-impaired Friendly? YES; Subtitles: English (feature only)
Packaging: Two Blu-rays in keep cases in solid pop-top box
Reviewed: December 28, 2022
(6833quei)

Visit CineSavant's Main Column Page
Glenn Erickson answers most reader mail: cinesavant@gmail.com

Text © Copyright 2022 Glenn Erickson