Budd Boetticher's excellent semi-autobiographical film may be Hollywood's most uncondescending depiction of high-end Mexican culture. Robert Stack is the pushy Gringo who only slowly understands Latin society's definitions of loyalty and machismo; his rocky relationship with Joy Page's cultured señorita is as important as the bullfighting story with Gilbert Roland. It's Boetticher's best film, presented for the first time in two encodings, the 87-minute release version and the UCLA Film and TV Archive's restoration of the full 124-minute seen South of the Border. The extra commentary and featurettes are welcome too.

Bullfighter and the Lady
Region B Blu-ray
Powerhouse Indicator
1951 / B&W / 1:37 flat Academy / 124 + 87 min. / Torero, Muerte en la arena, Tarde de toros, L'amante del torero, El torero y la dama, Death in the Sands / Street Date , 2022 / available from Powerhouse Films UK / £15.99
Starring: Robert Stack, Joy Page, Gilbert Roland, Virginia Grey, John Hubbard, Katy Jurado, Antonio Gomez, Ismael Pérez, Rodolfo Acosta, Ruben Padilla.
Cinematography: Jack Draper
Art Director: Alfred Ybarra
Film Editor: Richard L. Van Enger
Original Music: Victor Young
Screenplay by James Edward Grant; story Budd Boetticher, Ray Nazarro
Produced by John Wayne
Directed by Budd Boetticher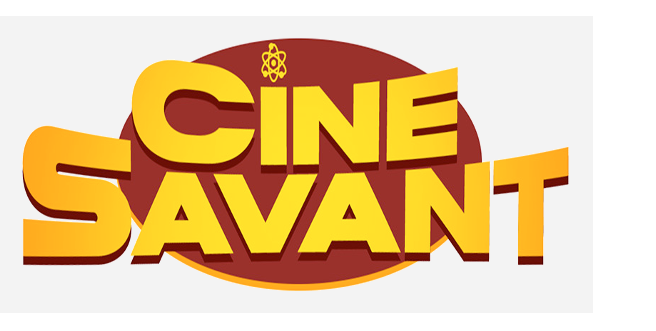 The tradition of bullfighting is today on the wane; in the next few decades it may become a thing of the past. It's now fashionable to condemn anything that might glamorize the sport, or the art, as its aficionados call it. That attitude is a shame if it causes anyone to avoid Bullfighter and the Lady, director Budd Boetticher's best and most personal film.
Now fairly obscure, Bullfighter and the Lady can be praised as an uncommonly respectful depiction of the differences between traditional Mexican and American cultures. Director Budd Boetticher is most often cited for his superb westerns with Randolph Scott but his heart was always committed to Mexico and bullfighting. This picture is his masterpiece. As a young athlete Boetticher took off to Mexico to learn bullfighting. Along with a boost from family friend Hal Roach, that experience won him a job as a technical advisor on Rouben Mamoulian's 1941 Blood and Sand with Tyrone Power. Bitten by the moviemaking bug, Boetticher was soon directing low-budget comedies and thrillers.
His big break came in 1950 when John Wayne produced this bullfighting epic. Boetticher not only talked Wayne and Republic Pictures into backing the show, he got permission to film it in Mexico. His close relationship with Mexico City's elitist, insular bullfighting society got the project past many of the Mexican film industry's built-in obstacles. His bullfighting friends must have been happy to cooperate, because the completed movie shows the kind of dedication seen only in top productions.

In its uncut version Bullfighter takes not a single directorial misstep. Visiting Broadway producer Johnny Regan (Robert Stack) becomes fascinated after witnessing a single bullfight in an enormous arena. After leveraging an invite to the table of Mexico's most beloved matador Manolo Estrada (Gilbert Roland), he wangles a bullfighting lesson for himself and soon becomes Manolo's protégé. Johnny also falls in love with Estrada family friend Anita de la Vega (Joy Page of Casablanca). Manolo's loving wife Chelo (Katy Jurado) tries to guide Johnny and his friends Lisbeth and Barney Flood (Virginia Grey & John Hubbard) through the peculiar formalities of Mexican society, but Johnny keeps making impulsive, thoughtless errors. Johnny takes Manolo's training well but can't restrain his egotism. His pig-headedness leads to a faux pas that almost destroys his budding relationship with Anita. And despite being warned that showing off in the arena could get others hurt as well as himself, Johnny continues to take foolish chances.
The highly romantic Bullfighter and the Lady offers breathtaking bullfighting scenes superior to anything in Hollywood productions. Even more important is the sense of cultural authenticity: we're given an insider's view of Mexican alta sociedad it really was in 1950. The movie gets things right from the start. Top matadors are far more respected than mere celebrities. A foreigner would have to be as notable as a big Broadway producer (Regan) or a stage star (Lisbeth) to be accepted in Monolo's queue. There's no condescension here — Regan is the outsider who must adapt to new customs.
"La discreción de la casa."
At this level of Mexican Torero society polite rules are observed — seriously. They are based on set notions of faith, ritual and gender roles. The setup is not progressive but it does have its own logic. Johnny Regan is tolerated mainly because Manolo takes a liking to him. But when Johnny behaves like a boor and gives offense, no excuses will suffice.
Courtship follows guidlines from an earlier century. Anita is careful not to broadcast her emotions. When Johnny asks her out she carefully steers him away from a private meeting, and invites him to a clan gathering. She does not reveal her feelings right away. What Johnny thinks will be a romantic dinner ends up a visit with an American aficionado of the arena (Paul Fix). Johnny first needs to be taught to properly respect a lady. If he doesn't like it, that's his problem.
This makes Bullfighter and the Lady a needed antidote for a hundred years of American movies that treat any woman from South of the border as more or less an easy conquest. Misreading a conversation between Anita and another bullfighter, Johnny throws a macho, John Wayne-style punch. He learns later that he was not only dead wrong about what he saw, but that he's lucky to be alive. You don't sucker-punch a man who kills things for a living, and whose very existence places honor before anything else.
Johnny makes the grade as a Torero, but the film's satisfaction is seeing him grow as a man with deep, respectful connections to other people. When his Mexican friends return his commitment Johnny becomes something bigger than he was.
Critics uninterested in the film's cultural context often ridicule Robert Stack's blonde hair. Most sources including some testimony heard on this disc say that the light hair was a fallback choice after a botched dye job. Author Jeremy Arnold heard directly from Budd Boetticher that the real story is different: Stack's hair was dyed to match footage of Boetticher that was repurposed to represent Stack in the bullring. In real life Stack was a champion skeet shooter and served as a firearms specialist in WW2. Something of a macho sports expert himself, Boetticher smartly used Stack's shooting skill as a way for Johnny Regan to win his entree into Manolo's inner circle. *1
This may be Robert Stack's best performance, a nice mid-point between the pretty boys of his early career and the rigid generals, tense G-Men and neurotic pilots he played post- The High and the Mighty. Stack doesn't overdo Regan's enthusiasm. He's remarkably sensitive in the romantic scenes with the soulful Joy Page. As icing on the cake, Robert Stack does some of his own bullfighting. Even a bit seems too dangerous, frankly.
Gilbert Roland played romantic Latin lovers for at least five decades and this is a standout perf from him as well. Manolo Estrada oozes integrity and authority; he's dedicated to his wife Chelo as well as his profession. Even those of us that would like to see bullfighting become extinct can appreciate the sport's romantic-philosophical aspect. It's a fully defined way of life & death.

Joy Page has the kind of eyes one falls in love with instantly. The stepdaughter of Jack Warner, she made few movies. This may be the alluring Katy Jurado's first American picture. She became an international star in her next film, High Noon. Jurado's Chelo represents an ideal of Mexican womanhood, for whom patience and passivity have definite limits. A drunken onlooker (Rudolfo Acosta) challenges Manolo's bravery, forcing him to perform in the arena with an injury to his hand. Afterwards Chelo holds the drunk at sword's point while she tells him off in a flood of fiery Spanish. The outstanding scene establishes that a Matador is not a common daredevil, and that Mexicans don't hold life cheaply.
Ms. Jurado is incredible. If we love her in movies like Peckinpah's Pat Garrett and Billy The Kid, it's due to the cumulative effect of a career playing naturally ethical, powerful women.
Bullfighter and the Lady also solves Hollywood's 'problem' with foreign languages. There are no jokes with Gringos speaking Pig Latin and expecting to be understood. The dialogue doesn't try to teach us Spanish and it doesn't make us read subtitles. Plenty of speeches are in Spanish, and some are not repeated in English for our benefit. Everything essential is translated, of course. This style affords more respect to the foreign culture — we are transported to a different cultural situation in which We are the outsiders that must pay attention. More often than not context tells us what is being said, as when Chelo lays into that drunk. We also see what happens when Johnny foolishly jumps to conclusions and makes an ass of himself.
Put plainly, Bullfighter and the Lady is a powerful emotional experience. The authentic bullfighting scenes use at least ten pro Matadors, all credited. Boetticher shows one fight all the way to its brutal end, so the movie cannot be accused of whitewashing the barbaric sport. But it would be a shame if viewers used a narrow definition of political correctness to reject such a rewarding picture. A more brutally honest film about the exploitation and slaughter in bullfighting in Spain is Francesco Rosi's The Moment of Truth. So don't think that I'm a lover of bullfighting based on this review.
Bullfighter and the Lady turned out too lengthy for Republic Pictures, which didn't have the distribution clout to book movies over two hours long. Budd Boetticher and his producer John Wayne had a falling out; Matthew Thrift says that the problem started when Budd ignored the screenplay by James Edward Grant and 'shot everything his way.' Restorer Robert Gitt tells us that John Ford volunteered to step in and cut the film down by a full 37 minutes. Some accounts characterize this as an act of goodwill but at least one calls it paternal brutality, reporting that Ford said
"The only problem with your show, Budd, is that it's got 40 minutes of "chi-chi" shit that's just gotta go."
Is that quote accurate — is what Ford considers "chi-chi" shit all the cross-cultural sensitivity?
It's too easy to imagine Wayne and Ford throwing Boetticher's film under the bus while pushing their own projects with Republic studio head Herbert J. Yates. The situation can't have been too acrimonious, because the long version was distributed intact in Mexico and South America, and John Wayne gifted both Boetticher and Robert Stack with 16mm prints of the long version. In 1951 a movie like Bullfighter and the Lady would circulate between studios before release. Boetticher's superior direction won him a contract at Universal-International.
---

Powerhouse Indicator's Region B Blu-ray of Bullfighter and the Lady is a good follow-up Olive Films' very good Blu-ray from 2013, looking more or less equal in video quality. This time around we're given both versions: the complete 124-minute cut restored by the UCLA Film & Television Archive; and the original 87-minute theatrical cut. *2
The U.C.L.A. Film Archive began restoring Bullfighter and the Lady in 1987; it's one of their most appreciated achievements. Speaking in an audio extra, restoration head Robert Gitt explains how the filmic rescue came about. At first it looked as if the long version were nowhere to be found, but an archive turned up a Spanish print under the title Tarde de Toros. It had burned-in Spanish subtitles so wasn't particularly useful. Gitt's department gained access to Robert Stack's surviving 16mm print, and then found a full dupe negative for the long version, which saved the day. One reel of that element had severe damage. The restored full-length restoration is therefore mostly prime quality but shifts somewhat for most of the cut scenes, and then down to a third level of quality for the few film sections that had to come from the 16mm print.
The prime footage is perfect, while the restored sections have less contrast and look lighter — yet are by no means unattractive. Some of the film shot in the bullring is scratched, and possibly was always scratched. The bullfighting is truly thrilling. At least two Toreros are knocked off their feet. In one shot a bull is seen lifting an entire horse with its head and horns, pushing it up the arena wall.
The audio is at all times very clear, even in the extended sections. We're grateful to producer John Wayne for not chucking the long version, as has been the fate of too many significant movies.
Perhaps this release with its dual-version presentation of this great show will prompt some Blu-ray fans to spring for Region B capability. PI also comes through with definitive extras. Boetticher retired to a ranch to raise blooded horses; his feature-length 1985 video My Kingdom for… is a somewhat self-congratulatory self-portrait restaging a visit by actor Robert Stack and his wife Rosemarie. There's a lot of horse-riding and trophy-admiring … it's a vanity production but a good record of a retirements spend in productive pursuit of a life's love. Jeff Billington contributes a text essay on the show.
The disc producer is Anthony Nield. The full list of extras is below. The full commentary with Glenn Kenny and Farran Smith Nehme is new, as is also a long talk with Budd Boetticher's widow, Mary. We don't hear much about his other four wives (!) but confess to being impressed that wife #3 was Debra Paget!
IP's insert booklet is packed with excellent photos. A good essay by Matthew Thrift explains that Budd Boetticher's first lessons in filmmaking came from director Rouben Mamoulian. Also present is a 1951 letter from Boetticher telling his own story, of a rich college boy whose life became a series of glamorous adventures. A Hollywood article on Katy Jurado shows the publicity mill fitting her image into a standard 'fiery Mexican' mold — their point of reference is Lupe Vélez.  The excerpts of review coverage are also good. Which version did the U.K. critics see?
*1 On 1941 producer-writer John Milius brought in the ancient Winchester trench pump shotgun used by Candice Bergen in The Wind and the Lion, and asked me to have it cleaned and to make its action work again, so he could give it to Steven Spielberg as a gift. Pumping that slide movement and then shooting straight would take someone with stronger biceps than I. Anyway, Milius and various celebrity pals met regularly at a weekend gun club. I believe I heard that Vince Edwards was part of that clique. On more than one occasion Milius' small talk centered on Robert Stack's virtuosity as a sure-shot trap shooter.
Robert Stack was both charismatic and instantly likeable. He was an old-school bigger than life star, but I never saw him lord it over anybody or 'pulling rank' on the set. I got to witness his first appearance in makeup as Vinegar Joe Stilwell — a near perfect match for an old photo from LIFE magazine. I would later read that Stack was politically conservative, but that wasn't uncommon among Milius' associates. At the wrap party he was flattered that someone my age knew his classic-era movies. It was like talking to one of my father's friends.
We're expecting to see Stack soon in a new 3-D Blu-ray of Bwana Devil.
*2 I've heard from several film professors saying that their students have submitted bogus papers by Googling CineSavant reviews . . . It's good to know that I've contributed to the fabric of academic crime.
Well, here's a CineSavant tip to ambitious film students wishing to analyze something NEW about the work of 'pantheon auteur' John Ford: do a comparison of the Boetticher/Van Enger cut of Bullfighter and the Lady, to John Ford's cut-down version. What was taken out and what was left intact?  Do Ford's choices prompt any conclusions about his preferences or predelections?  Does the cutting compare in any way to Ford's own movies?  Just keep in mind that Ford didn't always have final cut, and that Darryl Zanuck sometimes finished Ford's picture almost independently of the director. It would not be wise to claim 'Ford authorship' of every edit in every Ford film.
Reviewed by Glenn Erickson
---
Bullfighter and the Lady
Region B Blu-ray rates:
Movie: Excellent
Video: Excellent with slightly less-quality restored sections
Sound: Excellent
Supplements:
Audio commentary with Glenn Kenny and Farran Smith Nehme (2022)
My Kingdom For. . . (1985): Boetticher's final film as director
Interview with Mary Boetticher (2022)
An Evening with Budd Boetticher (2001): audio recording in conversation with film preservationist Robert Gitt
Limited edition booklet with a new essay by Matthew Thrift, an archival letter from Budd Boetticher discussing his love of bullfighting, archival profiles of Katy Jurado, an overview of contemporary critical responses, etc..
Deaf and Hearing-impaired Friendly? YES; Subtitles: English (feature only)
Packaging: One Blu-ray in Keep case
Reviewed: July 28, 2022
(6771bull)

Visit CineSavant's Main Column Page
Glenn Erickson answers most reader mail: cinesavant@gmail.com

Text © Copyright 2022 Glenn Erickson