For his first re-teaming sans Ginger, Fred Astaire hot-foots it to MGM and the waiting tap & sweep partner Eleanor Powell, already a terrific box office draw in her own right. These were the days when the caliber of talent in Hollywood justified the exalted, glamorous aura of star status. The story is a backstage mixup with sidebar singing and joke acts, decent dialogue and not much else. But when these two alight on a dance floor — not just 'a' dance floor but an enormous expanse of glittering glass — Hollywood hits a too-glamorous-to-be-real peak. The music by Cole Porter includes Begin the Beguine. Just-okay George Murphy is the third wheel on this musical bicycle, with Frank Morgan serving as fuddy-duddy comic relief.

Broadway Melody of 1940
Blu-ray
Warner Archive Collection
1940 / B&W / 1:37 Academy / 102 min. / Street Date April 13, 2021 / 21.99
Starring: Fred Astaire, Eleanor Powell, George Murphy, Frank Morgan, Ian Hunter, Florence Rice, Trixie Firschke, Lynne Carver, Johnny Broderick, Carmen D'Antonio.
Cinematography: Oliver T. Marsh, Joseph Ruttenberg
Film Editor: Blanche Sewell
Art Direction: Cedric Gibbons, John S. Detlie
Original Songs: Cole Porter (four new songs, plus Begin the Beguine, composed and first performed in 1935), Walter Ruick (Jukebox Dance) and Roger Edens (All Ashore).
Musical Direction: Alfred Newman
Screenplay by Walter DeLeon, George Oppenheimer, (uncredited Leon Gordon, Vincent Lawrence, Albert Mannheimer, Eddie Moran, Thomas Phipps, Sid Silvers, Preston Sturges), from a story by Jack McGowan and Dore Schary
Produced by Jack Cummings
Directed by Norman Taurog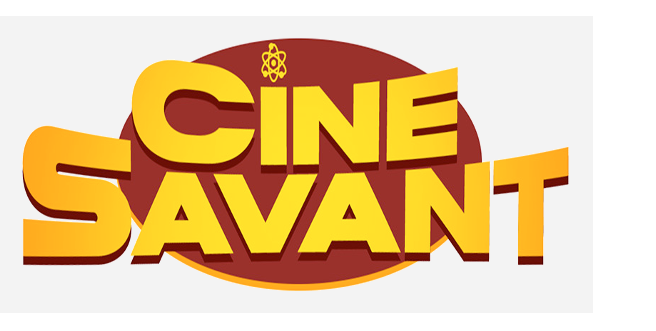 If you're after some of the best exhibition ballroom dancing in movie history, by two of greatest dancers ever, MGM's Broadway Melody of 1940 is the picture to see. That sentence could be the whole pitch for this show: Fred Astaire and Eleanor Powell together raised the exhibition dance musical to a new level.
With the WB Store having folded, Amazon is the outlet for Warner Archive Blu-rays. You may miss the Store's smooth operation: for this entry at Amazon someone has presently plugged in the description and cast list for The Mortal Storm. I guess those many laid-off Warner Archive employees weren't so redundant after all.
Not all MGM musicals were produced by Arthur Freed, Pandro Berman or Joe Pasternak. Jack Cummings did quite a few as well, with less personal publicity. A free agent after his last RKO feature dancing with Ginger Rogers, Fred Astaire waltzed from one studio to another, dancing with an interesting lineup of excellent partners: Rita Hayworth, Paulette Goddard, Joan Leslie.  Most musical experts agree that Eleanor Powell was technically the best dancer among them, but personal appeal enters into the equation as well:  if Powell didn't dance, her impact wasn't the same. Ms. Hayworth wasn't Powell's equal as a dancer (she didn't tap) but she lit up ever show she was in and carried drama well. Goddard and Leslie had grace moves of their own, and plenty of personality.
Broadway Melody of 1940 wastes no time teaming MGM's top tap star Eleanor Powell with the newly-available Fred Astaire. The plot is minimal but the Cole Porter tunes are not. The entire enterprise seems to converge on a finale number that provides ample 'reason for being' — a magnificent dance duet to Porter's song Begin the Beguine, performed on an oversized set with mirrors for a floor.

Johnny Brett and King Shaw (Fred Astaire & George Murphy) are a losing hoofing team working a novelty dance hall in New York, waiting for their big break. Both are discouraged, and King doesn't have the best attitude. When the loyal Johnny covers for King with the bill collectors, a mixup sends King to an audition in Johnny's place. It turns out to be a big break — King becomes the pro dance partner of the established star Clare Bennett (Eleanor Powell). A disappointed Johnny helps his lackadaisical former partner prep and rehearse even though he has secretly loved Clare for months. This being the magical, emotional world of positive-energy musicals, it's only a matter of time before the situation is straightened out.
Broadway Melody of 1940 is a fine example of Metro's factory machine functioning at its best. The predictable and reassuring trifle of a story doesn't tax the acting skills of its stars, and most of the production value is saved for an extravagant musical finale. Fred Astaire is his expected ultra-charming self, and audiences were thrilled to see him dance with their other favorite, Eleanor Powell. He had just spent six years hoofing almost exclusively with Ginger Rogers, who was eager to become a non-dancing actress in both comedies and serious dramas.
Most people would agree that the Astaire-Rogers RKO teaming was ideal for the 1930s. It was arguably much more romantic; Rogers seemed to fit like a glove into Astaire's every dance move, the perfect 'you-lead-I-follow' partner. Rogers' elegant submissiveness in those mobile embraces was a classy substitute for romantic sex, in glamorous Hollywood terms more aesthetically glorious than anything sex could offer. Depression-era audiences must have felt they were witness to the mating habits of Godlike superhumans. 'Ginger and Fred' is a phrase still known world-wide.
Powell and Astaire are something very different. They're much more the professional team, generating sparks with their million-dollar smiles. Ms. Powell's dazzling smile was especially winning. Together, they're almost too refined to suggest the Astaire-Rogers' heat … this is more like champion racehorses doing their miraculous stuff in syncopated tandem. MGM often had the perverse notion that their studio's roster of dramatic stars was one big 'musical chairs' fantasy, with executives trying to figure out which pairings would pull the right strings with audiences. Matching musical stars must have been an even tougher game.

With the battalion of both credited and uncredited writers laboring over the thin screenplay, we're happy to report that Broadway Melody of 1940 at least begins with a strong story hook. Johnny's generosity is punished by being passed over for the Big Opportunity. When he finds out how badly fate has tripped him up, Johnny behaves as only nice-guy leading men in musicals do, hiding his disappointment like a saint. Meanwhile, his less-honorable former dance partner misbehaves and disgraces himself. George Murphy had plenty of stage experience, but I must have missed his best movies — he rarely seems to be doing anything memorable. His King Shaw is the doltish, undeserving secondary talent who lacks dedication to his work — it's a thankless role. We definitely watch the clock wondering when fate, good luck or superior talent will elevate Astaire's Johnny to the star position. At least the storyline confects a noble 'out' for Murphy's character.
The narrative dawdles to make room for second-rate comedy from Frank Morgan. His Bob Casey is a doofus, but only partly responsible for the casting mix-up between Johnny and King. Casey's partner Bert C. Matthews (Ian Hunter) runs the shows, while Casey chases showgirls. His sorry dating technique is to use an ermine coat as bait for female companionship. The running gag is carefully set up, but doesn't pay off as well as it might: all we get is an awkward collision of Casey's girlfriends. Billy Wilder would have worked the coat into a string of jokes, eventually having it run over in a mud puddle or something. Also awkward are a couple of vaudeville acts jammed into the storyline as filler. A juggler named Trixie Firschke is fresh and talented, but the comedy team of Carmen D'Antonio and Johnny Broderick are hard to sit through. She's a Fanny Brice act-alike who makes fun of high-toned opera.
The romance angle is handled through a few looks and smiles. Just as Astaire and Powell are registering on each other's romantic radar, the movie switches to automatic pilot. Conventional twists ensue, like one dancer secretly replacing the other on stage, the other feigning drunkeness to 'do the right thing' and be a swell guy, etc. The expected showstopping finale comes to the rescue. That climactic number is really world-class Hollywood glitz. Viewers probably forgot all about the negligible story, and exited theaters feeling light on their feet.

Bobby Connolly is credited with the dances. Fred and George do their act, and we're ten minutes into the picture before the first dazzling Powell stage routine, a shipboard tap item. She enters by riding a fast-descending elevator device on a ship's mast. It looks a little dangerous. Who took responsibility for such a construction?  How come no top stars were killed or crippled on these movies?  Some nice tap moments follow in the film's midsection. Poor George Murphy looks fine (and not without talent) yet somehow comes off here as a second-rate performer, affably but mildly singing songs to Eleanor Powell. When Powell and Astaire finally try dancing together privately, an aura of dance perfection takes over. It's Dance-Love at first sight. Ms. Powell looks more relaxed than usual, and Astaire is sharper than ever. Between the two of them, the result of hours of trial and error rehearsal looks like a whim-of-the-moment improvisation.
The services of Fred Astaire surely didn't come cheap, but the bulk of MGM's attention and money for Broadway Melody of 1940 went into the socko final number, for the fictitious stage show 'Swing Song.' As nicely documented on the DVD's featurette, the studio poured its own glass dance floor and erected mirrored walls, creating a stylized set that resembles a huge, shiny black desert oasis. The seeming acres of curtains must be three or four stories tall. It's indeed the kind of thing that must be seen to be believed. Where is the camera hiding in all those mirrors?
The aim of this colossal musical number was surely to out-do the dance creations from Astaire's RKO years, and dwarf their impressive Van Nest Polglase sets. Lois Hodnott provides Carmen D'Antonio's singing voice for Cole Porter's song Begin the Beguine. The song was already a huge swing hit, and its orchestration makes us ask where all the clarinets went in pop music. Astaire and Powell perform the number in two parts, changing costumes during a midstream break. Their fantastic exhibition of hoofing and tap comes with an extra helping of grace and beauty. Musical fans of early 1940 must have thought they had died and gone to heaven.
---

The Warner Archive Collection Blu-ray of Broadway Melody of 1940 jumps a notch higher in HD, increasing our appreciation for its craftsmanship and design artistry. The cinematography is handsome throughout, but that final glassy set, reflecting the dancers and the 'stars' above, has a sharper texture than ever before. It really is as if they're dancing in some other, better world.
Astaire would stretch his range in highly creative musical numbers for the next twenty-odd years, but this may be the height of his technical achievement, ballroom-wise. The genuinely fabulous Eleanor Powell made only fifteen films and didn't have much of an opportunity to expand into wider acting roles — she was always the specialty headliner.
The disc's extras are the selection cleared for use on the 2003 DVD, which is the Warners – Warner Archive norm. Ann Miller hosts the ten-minute 2003 featurette, which provides a number of interesting production facts. Added for extra fun are a trailer, an amusing Our Gang short subject The Big Premiere (in standard definition, I think), and a Rudolf Ising cartoon about little kittens called The Milky Way (HD, I think). That MGM animated short was the first cartoon not produced by Walt Disney to win the Oscar for 'Best Short Subject, Cartoons.'  The WAC's new Blu-ray carries the expected English subtitles, but don't forget that the old DVD had an additional audio track in French, and additional subtitles in French and Spanish.
The final four-panel photo image just above is actually much larger; it can be zoomed in or opened in a new window to get a closer look.
With aid from correspondent "B."
Reviewed by Glenn Erickson
---
Broadway Melody of 1940
Blu-ray rates:
Movie: Excellent
Video: Excellent
Sound: Excellent
Supplements: Featurette Cole Porter in Hollywood: Begin the Beguine, Our Gang short The Big Premiere (Standard def), Kittens cartoon The Milky Way (HD, I think), trailer.
subject, trailer.
Deaf and Hearing-impaired Friendly? YES; Subtitles: English (feature only)
Packaging: One Blu-ray in Keep case
Reviewed: April 27, 2021
(6491brod)

Final product for this review was provided free by The Warner Archive Collection.
Visit CineSavant's Main Column Page
Glenn Erickson answers most reader mail: cinesavant@gmail.com

Text © Copyright 2021 Glenn Erickson