Lindsay Anderson's third 'Mick Travis' movie is a crazy comedy eager to overstep lines of cinematic decorum. Britain in 1982 is a country at war with itself, torn by elitist snobbery and working-class revolt. Union grievances cripple the functioning of a major public hospital, on a day when the Queen is set to visit. A huge comic cast grapples with satire that reaches beyond cynicism to express total dysfunction. And the comedy has a wicked sting in its tail: Graham Crowden's mad-as-a-hatter scientist has diverted National Health funds into grisly experiments with human body parts. The 'visionary' maniac spills more blood than Peter Cushing and Sam Peckinpah, put together.

Britannia Hospital
Region B Blu-ray
Powerhouse Indicator
1982 / Color / 1:85 widescreen/ 117 (111) min. / Street Date June 29, 2020 / available from Powerhouse Films UK / £15.99
Starring: Leonard Rossiter, Vivian Pickles, Graham Crowden, Jill Bennett,
Marsha A. Hunt, Joan Plowright, Malcolm McDowell, Mark Hamill.
Cinematography: Mike Fash
Production designer: Norris Spencer
Film Editor: Michael Ellis
Original Music: Alan Price
Written by David Sherwin
Produced by Davina Belling and Clive Parsons
Directed by Lindsay Anderson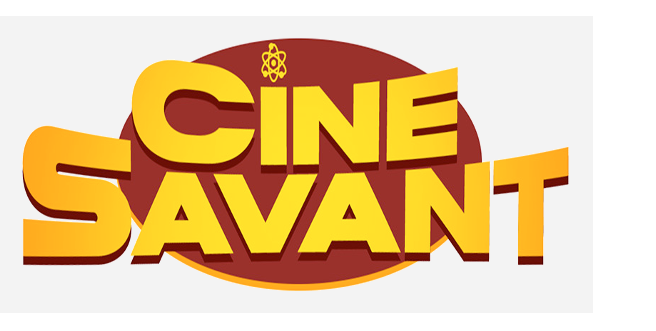 Talk about a movie years before its time — Britannia Hospital is right in tune with our world of 2020, where everything seems to be dysfunctional and society is in total rebellion. But Lindsay Anderson had the misfortune to complete his film right in the middle of Margaret Thatcher's Falklands War crisis, which generated a major burst of national pride and patriotism. It was no time for a challenging, outrageously critical satire of the status quo. * Britannia Hospital didn't receive much respect here in the States, either. It was mostly shown on cable television, after being chopped by half a reel.

The mordant black comedy is the third entry in Lindsay Anderson's 'Travis' trilogy, all of which were written by David Sherwin. The first is If…. (1969), a mysterious, artsy ode to revolution. The second is O Lucky Man! (1973), a weird three-hour Pilgrim's Progress in which the former student rebel Mick Travis tries to get ahead in a crazy, greedy world. Nine years later came this wickedly dizzy satire of a contemporary England divided against itself, mainly along class lines. Star Malcolm McDowell returns, but his Mick Travis is only one of a dozen featured players in a freak show of epic proportions, a kind of P.T. Barnum's Dysfunctional Nation. The main roles are actually taken by Leonard Rossiter and Graham Crowden, and they're magnificent… but there is no central 'hero' we can root for.
Britannia Hospital undergoes a fateful, fitful day of escalating tension and madness. Her Royal Highness will be coming to celebrate the building's 500th year of service in just a few hours. Hospital director Vincent Potter (Leonard Rossiter) tries desperately to keep the reception on track while fending off crippling work actions by the union cooking staff, orderlies and painters. Several crises pile atop the labor union obstructionism. A rash of terrorist bombings overwhelm the hospital with dozens of victims needing medical assistance. Angry demonstrators demand the surrender to trial of President Ngami, an African despot claimed to be a murdering cannibal. Ngami is a patient in the hospital's swank VIP ward, where wealthy guests pay for special luxuries appropriate to their station. The workers want all the entitlements to stop. Some are willing to see patients die if their demands are not met.
A new adjunct to the ancient hospital is a futuristic glass building called the 'Millar Centre for Advanced Surgical Science.' The high security research facility is run by the utterly insane Professor Millar (Graham Crowden), whose excellent PR skills have redirected tax revenues meant for the old hospital building. A latterday Frankenstein, Millar has a plan to assemble an entire human from spare parts. Millar is also eager to present to the Queen another new creation that he says will solve all the problems of modern England, and the world as well. Little does he know that the interloping reporter Mick Travis (Malcolm McDowell) has slipped inside the Millar Centre with a spy television camera.

Anderson's political-intellectual lampoon is as unsentimental as Stanley Kubrick's A Clockwork Orange, but a lot funnier. Instead of a general thesis on society, crime and morality, David Sherwin's screenplay is a broad and vulgar, no-punches-pulled satire of the state of Britain. The lampoon is elaborate, grisly and sometimes obscene. It's also deadly serious.
Many British critics were not amused to see Britain's health system made representative of the 'national dysfunction.' And it is likely that the more progressive British filmmakers of the time (Mike Leigh, Ken Loach) would not like Anderson's negative presentation of organized labor. Even the old Ealing Studios lampoon of Union demands I'm All Right Jack didn't go this far. The opening scene shows a new patient left to die in the receiving room, while nurses and orderlies take a tea break. Hospital workers are shown refusing to help the wounded or feed patients. This is the stubborn labor obstructionism that the harried Potter must circumvent:
Kitchen worker refusing to feed VIP patients: "We work an 8-hour day!"
Potter: "What about the few?  Remember The Battle of Britain!"
Union Rep: "Remember the Odessa Steps!"
Potter: "You wouldn't know Karl Marx from a toffee apple."

Whether Britannia Hospital's extrapolations and exaggerations are fitting or irresponsible depends on one's POV. The class divide is sharp and nasty. Royals are represented by a midget and a female impersonator. Most everyone in authority stays centered on their own personal interest, even as disaster threatens. Only Leonard Rossiter's sane administrator Potter considers the big picture. Potter has the drive to resist the chaos within and without… but even he commits a murder, just to keep the Royal visit on schedule.
Potter's dilemma draws an interesting contrast with the 2019 feature Downton Abbey, which also centers on a Royal Visit, but has an altogether more reverential attitude toward the national tradition of class stratification.
Britannia Hospital's laughs are all of the nervous black-comedy variety. The stubborn ignorance of the Unionists no longer seem ridiculous, and neither are the insufferable elites in the VIP ward all that exaggerated. The barbs aimed at the Idi Amin-like potentate Ngami aren't particularly sensitive. An irate kitchen staffer voices a too-typical streak of racist British Pluck:
"Send the piggy back to Wogland!"

Lindsay Anderson's rude dose of anti-establishment rage was unfortunately the wrong message for England in 1982. Anderson's cinematic excesses are the likely cause of walkouts reported in early screenings. The Guignol horrors in the futuristic medical lab of Graham Crowden's mad Professor Millar far outpace the carnage of Hammer Films — they're more in the gore porn league of Andy Warhol's Frankenstein, only more realistic. Millar begins by putting a human brain into a blender, and serves it as a drink. Somebody must have seen Hammer's Frankenstein and the Monster From Hell, for Millar finishes stitching on a human head by cutting the suture with his teeth. Scenes of heads being ripped off on-camera, with showers of blood, obviously play a risky game with bad taste. Well, audiences should have been warned: initial posters did feature a headless corpse, sitting in a pool of blood.
Even more guaranteed to offend is the extended full-frontal nakedness of Prof. Millar's composite human being, assembled from multi-racial donors… the Empire reconstituted, perhaps?  The nude patchwork monster's groin and penis seem to have been grafted on from a black tissue donor. Was some of that footage excised for the U.S.?  The show only received an 'R' rating here.
Lindsay Anderson had already gone the mad surgery route in his previous Mick Travis episode O Lucky Man!
Mick Travis stumbles into a Quatermass– like secret establishment where atrocious medical experiments are conducted. The gleefully fiendish mad Professor Millar is now breaking all the laws of God and nature. When his Frankenstein project literally flies to pieces, Millar simply sighs and moves on:
"So much for the humane solution. That dream is over."
The windup for Britannia is a science fiction stunner. Millar presents his vision for the future to the assembled staff, workers, protesters and Royals in a burst of futuristic oratory more powerful than anything in H.G. Wells' Things to Come. The 'Millar Solution' will end all political terror and social struggle, but it is even more bleak than the black comedy finale of The President's Analyst. In terms of the medical horror genre, Anderson and Sherwin partly circles back around to Scream and Scream Again, or perhaps The Brain that Wouldn't Die:
"I can change life! You gentlemen, ladies, will soon be privileged to witness!"
Director Anderson's elegant/squeamish farce is an ensemble piece with at least forty speaking parts, all beautifully cast. Leonard Rossiter's determined manager fights the good fight throughout to uphold the honor of his hospital. It may be the actor's biggest film role. The marvelously funny Graham Crowden is usually given much smaller parts in Anderson pictures. Here he runs amuck, the giddy grin on his face still making us laugh amid the showers of blood. Judging by Crowden's wild-eyed grimaces, he could have done a knockout Christopher Lee / Dracula parody.
The show likely disappointed fans that wanted to see Malcolm McDowell carry the day. His part isn't all that big, even though he serves a pivotal role, sneaking into Millar's lab with an assist from a nurse (Marsha A. Hunt). Mark Hamill of the Star Wars franchise is here, but his role as a spy camera technician is a negligible sidebar. Hamill and his partner get doped up like Cheech & Chong, and never even see the shocking video that Mick Travis is risking his life to transmit to them. The great Vivian Pickles and Joan Plowright have spirited turns as a hospital spokesperson and a labor rep eager to be received by the Queen. The interesting Jill Bennett (The Criminal) is perfectly loathsome as Millar's chief medical ghoul. Making a small appearance is the Anderson favorite Arthur Lowe (The Ruling Class), representing forgotten values from the Churchill era.
Seeing the show again, we spot Robbie Coltrane as a picketer, Valentine Dyall as Mr. Rochester, Roland Culver as a general, Rufus Collins as the activist Odingu, and the unmistakeable Brian Pettifer as Potter's harried assistant. In a weird, tiny cameo is none other than Alan Bates. Anderson wanted to rope Gielgud, Olivier and Richardson into tiny cameos as well, a gambit that didn't work out.
Forty years later, Britannia Hospital feels entirely relevant. We can't feel too superior to the Anderson's loonies — our political climate has become so absurd that a pandemic killing hundreds of thousands is frequently shunted aside as a secondary side issue. Lindsay Anderson had the bad luck to deliver his subversive black comedy at a really bad moment. To me the film no longer seems misjudged or a mistake — just unrestrained in its wild satiric excess.
---

Powerhouse Indicator's Region B Blu-ray of Britannia Hospital is a beautiful new transfer of a movie that I previously hadn't liked very much. It looked terrible on old cablecasts, and the 2001 DVD was no beauty either. On this sharp, clean and colorful presentation we now can appreciate Mike Fash's snappy camerawork and Norris Spencer's impressive production design. Roy Field and Charles Stoneham's convincing visual effects stick a modern glass building to the left of the 500 year-old hospital. Alan Price's soundtrack is also a standout.
In 1:85 wide screen we can now better appreciate Anderson's blocking of setups with twenty-plus actors, and the excellent crowd and riot scenes outside the hospital, "The riff-raff of the welfare state!"
Quality time with Lindsay Anderson can be had on an audio interview from 1991, conversing with two very well prepared hosts. A terrible teaser trailer and a rather good original trailer are included.
The new extras are three interviews. Actor Robin Askwith gives a fine account of his work with director Anderson, from If…. forward. He tells us that the main location was a large mental asylum, which Anderson found ideal for his theme. Also present with shorter interviews are actor Brian Pettifer and editor Michael Ellis. Pettifer offers some thoughtful remarks — he agrees that the movie could have used a central audience identification figure. When acknowledging that it was a flop in England, he says it did very well in Argentina!  Maybe he was joking a bit.
But the movie did well in France, according to an essay in PI's 21-page insert booklet, which includes excerpts of unenthusiastic reviews from 1982. Nobody compares the movie to Paddy Chayefsky's 1971 The Hospital, a savage satire that sticks closer to issues of health management, greedy doctors and medical ethics, before concentrating on weird murders and a surgeon's mid-life crisis. Chayefsky wasn't trying to tear down an entire nation. He didn't go quite that far in his 1976 satire Network, either.
[ * To a lesser degree, similar events three years earlier contributed to the hostile reception for Steven Spielberg's 1941. The 1979 show was released only days after the U.S. Embassy in Teheran was seized, when America wanted to strike back, hard. It was the worst possible time for an irreverent comedy about American impotence and foolishness in the face of a national threat. Time magazine said that Not Since Pearl Harbor was the country so ready to go to war. The negative review for 1941 appeared in that very same issue, and the reviewer predictably saw nothing funny about its lampooning of patriotic hysteria. Yes, the movie wasn't great, but much worse comedies have done well.]
Reviewed by Glenn Erickson
---
Britannia Hospital
Region B Blu-ray rates:
Movie: Excellent
Video: Excellent
Sound: Excellent
Supplements (from PI): The BEHP Interview with Lindsay Anderson (1991, 117 mins): archival audio recording, made as part of the British Entertainment History Project, featuring the celebrated director in conversation with Alan Lawson and Norman Swallow: Healthy Reputation (2020, 21 mins): actor Robin Askwith fondly reflects on his films and friendship with Anderson; Biles Apart (2020, 9 mins): actor Brian Pettifer recalls his close working relationship with Anderson; A Cut Above (2020, 11 mins): editor Michael Ellis discusses the film's production; Image gallery: publicity and promotional material; Original theatrical trailer; Original teaser trailer. Plus a 40-page illustrated booklet with a new essay by Peter Cowie, an archival interview with Lindsay Anderson, extracts from the diaries of Anderson and screenwriter David Sherwin recounting the production, an overview of contemporary critical responses, and film credits.
Deaf and Hearing-impaired Friendly? YES; Subtitles: English (feature only)
Packaging: One Blu-ray in Keep case
Reviewed: July 5, 2020
(6303hosp)

Visit CineSavant's Main Column Page
Glenn Erickson answers most reader mail: cinesavant@gmail.com
Text © Copyright 2020 Glenn Erickson