Bring Me the Head of Alfredo García

Blood, gore and the smell of gunpowder! Sam Peckinpah's booze-soaked Odyssey sends Warren Oates on a grisly fool's errand to retrieve a rotting, fly-bitten… oh, just read the title will ya?  Resolutely sordid and debased, and soaked in ugly exploitation values, the tale of 'Machete Bennie' nevertheless scores as Peckinpah's last successful movie — if Edgar Allan Poe went crazy locked in a room with rotting corpses, he might have come up with this idea.

Bring Me the Head of Alfredo García
Blu-ray
KL Studio Classics
1974 / Color / 1:85 widescreen / 112 min. / Street Date , 2021 / available through Kino Lorber / 24.95
Starring: Warren Oates, Isela Vega, Robert Webber, Gig Young, Helmut Dantine, Emilio Fernández, Kris Kristofferson, Chano Urueta, Jorge Russek, Enrique Lucero, Janine Maldonado, Richard Bright, Sharon Peckinpah, Garner Simmons.
Cinematography: Álex Phillips Jr.
Film Editors: Garth Craven, Dennis E. Dolan, Sergio Ortega, Robbe Roberts
Original Music: Jerry Fielding
Written by Sam Peckinpah, Gordon T. Dawson, Frank Kowalski
Produced by Martin Baum, Helmut Dantine, Gordon T. Dawson
Directed by Sam Peckinpah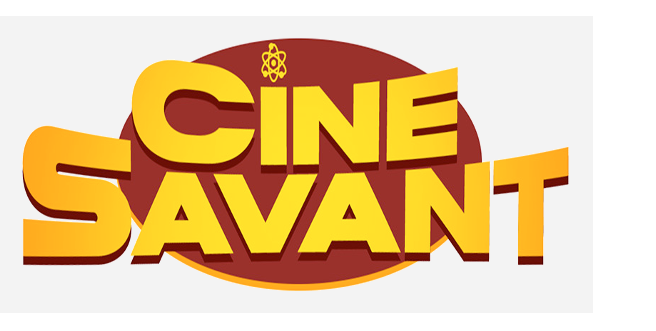 For all of its flaws Bring Me the Head of Alfredo García is actually one of Sam Peckinpah's better pictures. As the last film made before his career dissolved in alcohol and drugs, it shows a commitment missing from his subsequent work with the partial exception of the war movie Cross of Iron. Peckinpah's crumbling personality is stamped all over tale of a no-account gringo's godforsaken mission on the back highways of Mexico. Did Peckinpah see himself as a doomed loner at the end of his string, self-medicating with booze to keep moving forward?

Drifter Bennie (Warren Oates) earns a living playing piano in a bar catering to gringo tourists. He sees a way out of his moral and physical decrepitude when a bizarre opportunity comes along. Land baron El Jefe (Emilio Fernández) puts out a huge bounty for the delivery of the head of Alfredo García, the man who impregnated his daughter, and the underworld fixer Max (Helmut Dantine) puts everyone he can find on the hunt for him. When Bennie discovers that his quarry has since died, his idea is to do some midnight grave robbing. He takes to the highway with his sometime-lover, call girl Elita (Isela Vega), only to learn that Max's unscrupulous operatives Sappensly and Quill (Robert Webber & Gig Young) plan to steal Bennie's prize and collect the reward for themselves. More ugly adventures await Bennie on the road, like a biker (Kris Kristofferson) who threatens Elita with rape.
Hardly a date picture, the thoroughly nasty Bring Me the Head of Alfredo García pits despicable crooks against a dissipated, physically filthy hero. One scene guaranteed to clear old ladies from theaters sees Bennie pouring alcohol onto his groin in an attempt to kill the lice he's picked up. Gross-out aspects aside, the show offers plenty for Sam Peckinpah addicts. The freewheeling, off-the-cuff movie has a fine performance from Warren Oates, who stumbles and mumbles from one semi-improvised scene to the next. At all times looking miserably hung over, Oates delivers his stream of consciousness dialogue like a master. This outing surely squelched his brief career as a leading man, in Dillinger and Chandler. Yet Peckinpah praised the film, calling it his only movie released as he fully envisioned it.

Frank Kowalski and Sam Peckinpah's original story mixes the director's marketable screen violence with a morbid theme that might have given Edgar Allan Poe pause. For at least thirty minutes, Bennie races his car across the Mexican countryside, carrying a rotting human head partly packed in ice. Flies buzz around the car interior as Bennie carries on philosophical and personal conversations with the decapitated noggin. He splashes liquor on the cabeza that he'll soon swap for cold cash. It's deliriously creepy, a sick expression of what a man's gotta do to get a head to get by in the modern West. In his delirium Benny develops an obsessive curiosity about the severed head: what makes it so damn important?
Most of Peckinpah's actors behave as if genuinely slumming for a few extra bucks South of the border. Robert Webber and Gig Young's intimidating homosexual hit men are given minimal exposition. Scenes in the low-rent hovels of Mexico City carry a depressing air of authenticity. By contrast, the formal doings in El Jefe's palatial hacienda are like something from an earlier century. Witnessing El Jefe's cruelties are a priest, several nuns, and a gallery of black-clad women behind veils. Too much of an old-school warlord to be the ringleader of a modern drug cartel, actor and director Emilio Fernández (The Wild Bunch) is a thoroughly scary presence. Reports of Peckinpah's condition on the set suggest that Fernández aided in directing his scenes.

Unfortunately, Alfredo García supplies plenty of offensive, lazy and stupid exploitation scenes. The most insulting sees American biker Kris Kristofferson and a pal simply show up on the road, and escort Elita away from Bennie for sex at gunpoint. The dull scene (shot day for night) seems to exist only so that Peckinpah can indulge himself with yet another shot of a woman's clothing being ripped away. That Elita voluntarily gives herself to her rapist shows Peckinpah's latter-career ineptitude with female characters (no slur on Isela Vega's brave performance). As was the case with many scenes in the beautiful but meandering Pat Garrett and Billy the Kid, the rape scene could be removed entirely without a disruption in continuity. It's just commercial padding/pandering, because Kristofferson generously made a cameo appearance to help out his pal.
The director's trashy instincts also yank the rug out from under the film's otherwise lyrical and dramatic opening. El Jefe's pregnant daughter is put on trial and tortured to make her give up Alfredo García's name. As if unable to think of any other bit of business to add to the scene, Sam has two of El Jefe's retainers strip her as well. Even that's not enough — they break her arm. Did Peckinpah think such extremes were the only way to make a character sympathetic?  By this time Peckinpah used women almost exclusively as exploitable objects for abuse. It's coarse grindhouse garbage.

If Peckinpah saw his action scenes as a self-parody on his reputation for violence, he forgot to let us in on the joke. The slow-motion shots of blood spurts and exploding bric-a-brack play as if they were directed on automatic pilot. A roadside machine gun slaughter simply assembles uninspired coverage from Peckinpah's multiple cameras. The gleefully demonic Gig Young and Robert Webber apparently achieve sexual release via machine gun, and the extras line up for the express purpose of being mowed down. That the only resolution is a bloodbath is no surprise. Bennie shoots up Max's gangland accounting office. He then goes all radical/murderous in the tiled court of El Jefe's rancho. In repeat of The Wild Bunch, Bennie can't accept his bargain and is instead compelled to follow through on an existential impulse. He unconvincingly beats six trigger-happy Mexican marksmen to the draw.
The last we saw of The Wild Bunch's Pike Bishop, he was aiming for the sky as if trying to shoot God Almighty. For the final shot of Alfredo García, Peckinpah's editors give us the hollow visual of a machine gun firing directly at us, the audience.  I get it, I get it… The machine gun bell tolls for thee, man. Far out.
Bring Me the Head of Alfredo García must have done something right, for it has lingered on both worst and best movie lists for 47 years. Worshippers of the Tao of Sam overlook its faults and see it as Peckinpah's ultimate expression of rage: Bennie's mobster assailants are surrogates for those hated suits at the movie studios. In practical terms the story is just barely put across by a director who has lost all sense of proportion about himself and his craft. Embodying Peckinpah right down to the heavy dark glasses, Warren Oates succeeds in expressing commitment to a drunkard's notion of personal honor.
This movie reminds me of… a similar Edgar Allan Poe-like situation discovered in John Huston's 1949 thriller We Were Strangers, about a 1933 attempt to assassinate the Cuban dictator Machado. A group of revolutionaries have a horrendous plan to murder a close friend of the dictator, and then to blow up the funeral, taking out Machado and all the mourners. But to place their bomb, they must dig a tunnel through a graveyard, straight through the remains buried in other graves. Thed nightmarish work drives the diggers mad. It's a pretty good movie, even if the macabre content has to be minimized.
---

The KL Studio Classics Blu-ray of Bring Me the Head of Alfredo García is not a repeat of the earlier Twilight Time limited releases (2014, 2016) but a 4K transfer performed in 2017. The image looks better than ever, with an improved sharpness that flatters the cinematography by Álex Phllips, Jr. (The Wrath of God, Sunburn). On one of the commentaries it is amusing to hear commentator Nick Redman wondering about the state of the original camera elements. Redman was apparently monitoring a far less attractive file copy, but what we see looks pristine.
Alfredo García includes two audio commentaries from earlier Blu-rays, the 'Peckinpah Posse' track with Paul Seydor, Garner Simmons and David Weddle, plus the later discussion track between the late Nick Redman and associate producer & writer Gordon T. Dawson. Dawson concurs that Peckinpah was in full self-destruct mode by the time Alfredo García went before the cameras. Sam was better when drinking than when doing drugs, because with the alcohol he'd eventually pass out and give his minders some peace. Dawson's description of Peckinpah's behavior indicates a director that was rarely prepared, absented himself from the set, couldn't remember his own instructions and heaped abuse and blame on everyone around him. Yet Dawson misses him deeply.
The other extra on this Kino disc is a trailer. The subtitles aren't very accurate … when subbing a picture set in Mexico it helps if one can recognize words like golondrina.
At the top of this review I said that Alfredo García was a bad bet as a date movie. That's exactly what I did — I took an important date to see it, as any new Peckinpah movie was at the time a reason to run to the theater. We saw a perfect print in Westwood, but I was relieved when the relationship didn't break up then and there. And I learned some Spanish I haven't forgotten:    ¡Tráiganmela!
Reviewed by Glenn Erickson
---
Bring Me the Head of Alfredo García
Blu-ray rates:
Movie: Very Good or Abominable, take your pick.
Video: Excellent
Sound: Excellent
Supplements: Audio commentary by co-writer/co-producer Gordon Dawson, moderated by Nick Redman; audio commentary by film historians Paul Seydor, Garner Simmons, David Weddle and Nick Redman; Trailers from Hell with Josh Olson, TV Spot, Image gallery, Trailer.
Deaf and Hearing-impaired Friendly? YES; Subtitles: English (feature only)
Packaging: One Blu-ray in Keep case in card sleeve
Reviewed: March 9, 2021
(6446head)

Visit CineSavant's Main Column Page
Glenn Erickson answers most reader mail: cinesavant@gmail.com

Text © Copyright 2021 Glenn Erickson
Here's Josh Olson on the Peckinpah thriller: