Larry Karaszewski on
Breathless
Quentin Tarantino loved Jim McBride's remake of Godard's seminal new wave film, even though it recalls the glossy facades of star Richard Gere's American Gigolo more than the gritty black and white of that French director's kinetic masterpiece. The plot is more Tarantianian than Godard as well, with Gere as a casual thief obsessed with comic books and rock 'n roll. Valerie Kaprisky is his scrumptious partner in crime and Richard Kline (The Fury) provided the sumptuous photography.
About Larry Karaszewski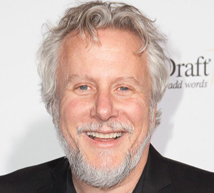 Larry Karaszewski with his writing/directing/producing partner Scott Alexander are best known for writing unusual true stories. They created the hit television miniseries "The People v O.J. Simpson: American Crime Story" for which they won the Golden Globe, the Emmy, the PGA and WGA Awards. They also won the Golden Globe and WGA Award for the film "The People vs Larry Flynt." Other movies include the Oscar winning "Ed Wood" (WGA nomination), "Big Eyes" (Independent Spirit nomination), "Auto Focus" and "Man on the Moon." The team has been inducted into the Final Draft Screenwriting Hall of Fame. Larry is an active Los Angeles cineaste hosting a long running film series for the American Cinematheque. He is also a Governor for writers branch of the Academy of Motion Pictures Arts and Sciences.