Josh Olson on
A Boy and His Dog
Released 1975
Distributor LQ/JAF
About
A Boy and His Dog
Harlan Ellison's Nebula-winning post-WW IV sci-fi novella is transferred to the the screen by longtime character player-turned-director L.Q. Jones, who never directed another film despite its instant-cult hit status. It's hard to imagine this one getting produced in any era but the 1970s.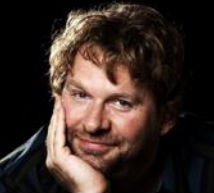 About Josh Olson
Josh Olson 
was the only student in his second grade class to see
The House That Dripped Blood
.  Many years later, he wrote and directed the no-budget horror film,
Infested
, a brutal assault on
The Big Chill
, with zombies. He went on to write the screenplay for 
A History of Violence
 and was nominated for the WGA, BAFTA and Academy Awards for Best Screenplay. He kept losing to Larry McMurtry, but that's okay.  He co-wrote the teleplay for the
Masters of Science Fiction
episode,
The Discarded,
with Harlan Ellison, and is currently writing a sophisticated thriller,
Tabloid
, for Mick Jagger.