Ivan Passer's first American film and his first in the English language is a core life-with-a-junkie tale in a cold Manhattan winter. George Segal is the 'habituated, not addicted' (he says) user whose married life has already been destroyed. Can he escape with the help of his new girlfriend?  Hector Elizondo's pimp/pusher has no intention of letting that happen. What's weird is Passer's frequently light tone — Segal's criminal antics verge on the absurd. It's a great film to see Karen Black, a young Robert De Niro and even Paula Prentiss in action, and yet another snapshot of Times Square in its most degraded decade.

Born to Win
Blu-ray
Fun City Editions
1971 / Color / 1:85 widescreen / 89 min. / Scraping Bottom / Street Date May 31, 2022 / Available from Vinegar Syndrome / 27.99, from Amazon / 34.99
Starring: George Segal, Karen Black, Paula Prentiss, Hector Elizondo, Jay Fletcher, Robert De Niro, Ed Madsen, Marcia Jean Kurtz, Irving Selbst, Burt Young.
Cinematography: Richard Kratina, Jack Priestley
Art Director: Murray Stern
Film Editor: Ralph Rosenblum
Original Music: William S. Fischer
Written by David Scott Milton, Ivan Passer from Milton's original story Scraping Bottom.
Executive Producer Jerry Tokofsky
Produced by Philip Langner
Directed by Ivan Passer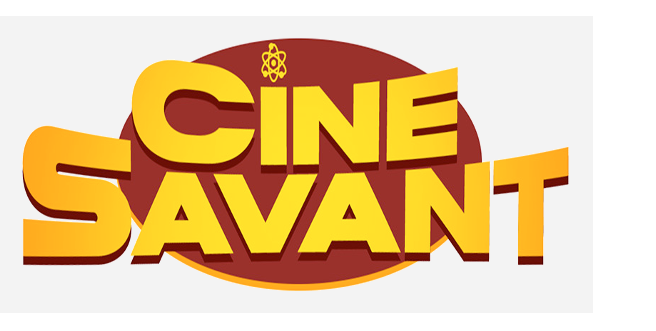 After the searing experience of Ivan Passer's masterpiece Cutter's Way any film by the director is a must-see in my book. The Fun City Editions line of Blu-rays has previously blessed us with individualist delights like Michael Ritchie's Smile and Frank Perry's Rancho Deluxe. Now they've arrived with a film I'd never heard of, that reportedly dropped off the radar not long after it appeared.
The Prague-born Ivan Passer was one of the key filmmakers of the 'Czech New Wave' of the mid-'60s. Passer worked with Milos Forman as a writer on Forman's celebrated Czech films and directed his own well regarded feature, 1965's Intimate Lighting. But after the Soviets cracked down on Czech leader Alexander Dubcek's social reforms and liberalizations in 1968, both Passer and Forman emigrated to the U.S. The extras on this new disc tell us that Passer connected with a producer and George Segal in New York, and quickly worked with author David Scott Milton to adapt his story about the hard life for junkies on the New York streets.

The quirky, sly comedy that slips into Milos Forman's Czech movies Loves of a Blonde and The Fireman's Ball, and that makes his American debut Taking Off so charming, is somewhat strained when applied to the gritty sub-genre of the junkie drama. Reviews from 1971 tell us that audiences were already accustomed to seeing a number of stock situations in these pictures: the pusher torments the junkie; junkies mercilessly rip-off each other; the junkie betrays his sweetheart to get his next fix — and the main cliché, the dramatic overdose scene. Born to Win keys its drama to the basically light-hearted tomfoolery of its main character, who treats his problems as if they were a big joke, a joke too painful to face directly.
The pathetic "J" (George Segal) describes himself a 'habitual user,' not an addict, which of course pegs him as a case of tragic denial. At this stage when he needs a fix he only becomes sickly, not desperately ill. Just three years earlier he was a successful hairdresser, but he managed to get both himself and his wife Veronica (Paula Prentiss) hooked on heroin. J's connection Vivian (Hector Elizondo) made him transport product to support his habit and he's only been out for a few months after serving a couple of years in prison. Even worse, Veronica has effectively become Vivian's property, as a prostitute. They had two children that her parents in California are now raising.
The nightmare is compounded by the fact that J and Veronica passively accept this situation. She's always high; when J sees her she simply says she's sorry.

J ought to be in total despair, but he isn't. The drug life makes this possible. He functions by using his personality; he can still work up some charm despite looking haggard and worn. He and his best buddy / fellow junkie Billy Dynamite (Jay Fletcher) attempt to raise cash for drugs with various street scams, none of which work out well. Vivian forces J to do crimes that could get him 20 years in prison, and then doesn't pay what he promises. J and Billy retaliate by ripping off one of Billy's own associates, but J falls into the clutches of a pair of narcs (Ed Madsen and Robert De Niro) who expect him to rat on Vivian, or go to prison. There's no way to keep any of this a secret from Vivian.
In the middle of all this J begins a hopeful / doomed relationship with the sweet but rather reckless free spirit Parm (Karen Black). She catches him trying to steal her car, and promptly takes him to bed. They hit it off for a while. But J finds it impossible to keep Parm safe from the toxic cloud that surrounds him.
The key to understanding Born to Win is knowing that United Artists changed its title just before release. The original Scraping Bottom is more accurate, but even less commercial than the thinly ironic Born to Win. 'Druggie' movies have a basic problem: an accurate, responsible depiction of 'the life' is going to be a total downer devoid of glamour, charm or amusement.

The movie does entertain, thanks to Ivan Passer's delicate direction. More than half of the show sees George Segal's self-defeating J in miserable straits. He's unable to put up anything more than a token resistance to Vivian's tyranny, and he can't to face the depth of debasement he's reached. J thinks he can save face with smart remarks, but he's lost his grip on common sense. It's too painful to admit that he's lost his soul, so he pretends that everything's on the up 'n' up.
The Elusive Czech Sense of Humor.
Ivan Passer depicts J's criminal acts as absurd, out of control, but more than one critic slammed him for injecting 'slapstick' into the junkie saga. Passer told his editor that he wanted Born to Win to look as if it were directed by an American, but its essence is very Eastern-European: everything in life is absurd. J's self-delusions — that he's doing well, that his presence won't do harm to Parm — are wrong and destructive. But what does it matter if life is just a dream state between fixes?
The somewhat daffy humor always carries a feeling of defeat. Against all evidence J thinks that he can reason with Vivian and the cops. At one point he hides in an oversized clothes dryer … and can do nothing when the narc closes the door and puts in a quarter. This might be funny in an animated cartoon, but here it's just painful — J has been reduced to a punch line of a sick joke. It's a claustrophobic nightmare that Franz Kafka might have invented. Kafka was born in Prague, we remember.
That J's lame little scams sometimes succeed seems a miracle. He flirts with a foolish restaurant cashier (Sylvia Sims); he and Billy actually threaten a pusher's ditzy girlfriend (Marcia Jean Kurtz) with a gun. Caught by the pusher and locked naked in a room, J tries to summon the police by exposing himself to a girl in the next building. She thinks he's joking and flashes him back. J avoids being murdered but ends up running through the chilly streets wearing only a pink negligee, the naked-in-public indignity we associate more with absurd dreams than reality. That J can keep going through this pain is practically an endorsement for irrational denial — were he to take his situation seriously, he'd crumple up like a bug.
Charges that the Czech newcomer Passer can't handle the local vibe are false, as indicated by Jay Fletcher's Billy Dynamite, an endearingly believable black junkie and good pal to J. Incidental New Yorkers that wander through seem incapable of surprise at the extremes of human behavior. When J is being arrested in an apartment's laundry room, another tenant refuses to do what the cops say: "I don't care. There's so many insane things going on in this house you wouldn't believe."
George Segal looks like patch of bad road but his essential charm comes through. His scenes with the dependable Karen Black — THE dominant new actress of '69 through '75 — are brilliant bits of flaky meeting cute and shacking up, somewhere between pathetic and soulful. Black's Parm is frighteningly vulnerable, and not at all ready for J's kind of trouble. Their 'idyll at the beach' is a break from the pressure of Manhattan, and a cliché we first saw in British kitchen sink rebellion dramas. But it comes alive when Karen Black sings a song she wrote herself. It's not great, but it's affecting, and real.

The Editor Weighs In
The producers hired a top-flight editor to help Ivan Passer make sure that Born to Win didn't play like something made by a foreign tourist. The outspoken Ralph Rosenblum later enshrined himself in a book about his creative editing for Sidney Lumet, William Friedkin and Woody Allen. When he dismisses Passer for not engaging with him creatively, Rosenblum mainly comes off as pushy, a survival trait I've seen in more than one editor. Cutters that don't argue strong opinions on everything are soon dismissed as being 'just a pair of hands.'
The editing overall is fine, but the opening is unusually weak. The first thing we see is a string of 'comedy' jump cuts of J. talking in a diner. Several dialogue bites are connected by old-fashioned squash & flip optical transitions, as if to indicate a lighter, slightly comedic tone: "Barefoot in Needle Park?"  But the bites aren't even funny. Perhaps the opening isn't Rosenblum's doing, but it gives the show an extremely un-cool, klunky start.
The only other 'Rosenblum-ism' is an effective burst of 'thought' flashback splinters that express J's anguish over his friend Billy Dynamite. Elsewhere the editing delivers an appropriate feeling of life being caught on the fly. We almost forget that George Segal is an established movie star. Perhaps Rosenblum did engage with Ivan Passer's Czech sensibility after all.
– – – – – –
They say that even great films can flop if they don't 'catch a wave,' if they don't happen to appear just when the public is ready for them. Born to Win came out in December of 1971, at the end of a couple of years' worth of 'R' rated tales about desperate junkies too grim and shapeless to find an audience, like Floyd Mutrux's Dusty and Sweets McGee. The winner in the group, artistically at least, was Jerry Schatzberg's The Panic in Needle Park. It's remembered for putting Al Pacino and Kitty Winn on the map, and bearing the higbrow writing credits of Joan Didion and John Gregory Dunne. Panic came first and used up most of the morbid curiosity on the subject, leaving George Segal's unhappy user out in the cold.
The New York reviews weren't ecstatic, even if they said it wasn't bad. Andrew Sarris called it 'very stirring, very funny' but only after ten paragraphs of disenchantment with the 'druggie' genre. Roger Greenspun said it was a 'dreadful disappointment' but not 'without some honor.' Even Roger Ebert called it 'a good-bad movie that doesn't always work,' which is at least honest. We thought everything worked, just that the overall experience, especially the cruelly believable finish, adds up to a major downer.
Some reviews noted that Paula Prentiss gets high billing yet is in the movie just for a few minutes, as a lost soul in the company of whatever John has a deal doing with Hector Elizondo's Vivian. Prentiss leaves her known screen persona behind, but the horror of her situation is all placed at a remove, behind the cloud of heroin in her blood. Elizondo is entirely convincing. His Vivian keeps himself insulated from arrest; a scene where J and a narc try to entrap Vivian only serves to expose J's new role as an involuntary snitch. It's hopeless: with J's situation, the "Born to Win" title is too pathetic to even function as irony.

This is not the best place to admire the young Robert De Niro. He's the more passive of the two narcs making life hell for J, and doesn't vie for screen attention. He has a few lines and that's it.
I can imagine that audiences might have felt some resistance to the colorful, intermittently charming George Segal character. The common denominator of most of the other junkie dramas is that the actors were unknowns. The filmgoing public says it wants docu-realism but they pay money to see movie stars. Segal was at this time in the middle of some fairly successful comedies and must have been trying to vary his output. His performance is excellent, but the unglamorous, self-defeating J was surely a turn-off.
---

Fun City Editions' Blu-ray of Born to Win is an excellent encoding of this United Artists release. It's licensed from MGM so must have been in the library all the years I was with the company, but I never heard of it before. The show is in great shape. It's billed as 'a new 2K restoration from its 35mm interpositive,' a wording that I like: even when disc companies say that a show is mastered from 'the original negative,' they almost always mean a film element made directly from the original negative.
Fun City's commentators Jason Bailey and Michael Hull bill themselves with a film-related podcast called Fun City Cinema; I don't know if the podcast and disc label are related. The podcast appears to center on NYC-shot movies with an emphasis on Times Square. Bailey and Hull are a friendly duo that have plenty of background to relate, and also ask why this show wasn't more widely distributed — was United Artists overloaded with non-performing films, and preferred to concentrate on surefire performers like Fiddler on the Roof? They mention that the film's production manager / assistant director Robert Greenhut went on to become a producer for Woody Allen, and a long string of other hits. Along with a few others in the crew, he had also worked on The Panic in Needle Park and George Segal's The Owl and the Pussycat.
We're told Born to Win was filmed in the winter of '70-71.' The street scenes give us a good look at Times Square, which at this time still had park benches in a median strip. We see marquees announcing Lauren Bacall in Applause, plus what I assume are grindhouses playing double bills of I Drink Your Blood & I Eat Your Skin, and the ten-year-old Horror Chamber of Dr. Faustus & The Manster.
In this context, those movie marquees just seem extra depressing. We can picture J and Veronica as a fun 'straight' couple and despair that they've lost everything. Was J doing well as a hairdresser or was he always a flaky personality looking for an excuse to fail?  We spend the entire film dreading what will become of Karen Black's emotionally unguarded, vulnerable Pard. J tries to protect her, but being 'open and innocent' in this environment just makes one a bigger target.
Reviewed by Glenn Erickson
---
Born to Win
Blu-ray rates:
Movie: Very Good
Video: Excellent
Sound: Excellent
Supplements:
Audio commentary by Jason Bailey and Michael Hull
Booklet with a new essay by film archivist and writer Justin LaLiberty.
Deaf and Hearing-impaired Friendly? YES; Subtitles: English (feature only)
Packaging: One Blu-ray in Keep case
Reviewed: April 28, 2022
(6719win)

Visit CineSavant's Main Column Page
Glenn Erickson answers most reader mail: cinesavant@gmail.com

Text © Copyright 2022 Glenn Erickson