Elvis Presley's handlers found the formula that would keep his stardom solvent through the 1960s in this well-confected, calculatedly vacant star vehicle that EVERYBODY liked and enjoyed in 1961. The coolest celeb in America ended up in some of the squarest, least-hip films of the era. Why do we like it so?  Cutting through the fog of nostalgia reveals the appeal. The Hawaiian scenery is a knockout, plus there's good support from Joan Blackman and especially Angela Lansbury, who humbles herself to play an idiot mother caricature for Mister 'Rock-a-Hula.'

Blue Hawaii
4K Ultra HD + Blu-ray
Paramount Presents
1961 / Color/ 1:85 widescreen / 101 min. / Street Date November 15, 2022 / Available from / 39.99
Starring: Elvis Presley, Joan Blackman, Angela Lansbury, Nancy Walters, Roland Winters, John Archer, Howard McNear, Steve Brodie, Christian Kay, Iris Adrian, Hilo Hattie, Jenny Maxwell, Pamela Austin (Kirk), Darlene Tompkins, Jose De Vega, Frank Atienza, Ralph Hanalei, Gregory Gaye.
Cinematography: Charles Lang
Costumes: Edith Head
Art Director: Hal Pereira, Walter Tyler
Film Editor: Terry Morse
Original Music: Joseph J. Lilley
Written by Hal Kanter story by Allan Weiss
Produced by Hal B. Wallis
Directed by Norman Taurog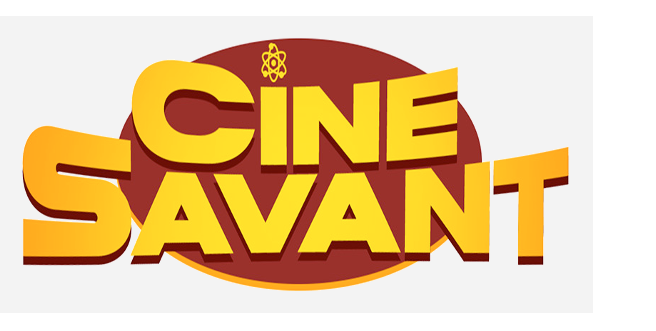 Although it was Elvis's fourth feature after his return from the Army, 1961's Blue Hawaii is the one with a demobilization theme. Elvis delegated 'Colonel' Tom Parker to pretty much manage everything in both his career and his life, including his Army service; in Hollywood he had tried a couple of serious dramas and a full-blown western, working with name directors Michael Curtiz and Don Siegel.
But Parker and producer Hal B. Wallis saw big money in Elvis, and didn't want to peg his fortunes on unreliable individual film projects. For Blue Hawaii they nailed down an unimaginative but workable musical formula. Instead of playing various characters, Elvis would stick close to a single persona, a version of himself emphasizing wholesome elements. Every reel would feature a song. Add to that a pretty travelogue location and a gaggle of bright, wholesome girls to stand in for the adoring female audience. One 'keeper' romantic object would prove good enough to earn the kiss and/or wedding ring at the fade-out.

This 'safe' Elvis Presley is a wild, happy guy just trying to find his way. He avoids square surroundings and dodges corrupt influences. Nothing gets too serious with the ladies. An inane but functional romantic mixup provides a third-act hiccup, so the 'good girl' can have her doubts before all ends well.
That formula, with most elements intact, would be recycled for almost twenty movies in the next seven years. Non- Elvis addicts have a hard time sitting through some of them, although Viva Las Vegas mixes things up nicely by breaking stride. Opposite Elvis is the genuine powerhouse femme star Ann-Margret. In place of the watered-down song-breaks of some of the pictures, Vegas offers furiously dynamic dance duels between a pair of extremely proficient hip-twisters.

♪♪ "Dreams Come True, in Blue Hah wah wha wha hee!" ♫
The
Blue Hawaii
screenplay could have been written for an old Bing Crosby musical — which in fact is where the title song comes from, Paramount's 1937
Waikiki Wedding
. As ex-GI Chad Gates, Elvis returns to Honolulu, where his father Fred (Roland Winters) and ditzy Southern Belle mother Sarah Lee (Angela Lansbury) expect him to take a job in the family Pineapple company. No dice for Chad, who wants to find himself. He's good buddies with his Hawaiian pals, beach guys who also double as musical performers for the tourists. Chad's steady girl is Maile, played by two-time ace Presley co-star Joan Blackman. The poised and intelligent Blackman looks sensational with red lipstick under the bluest eyes ever seen.
Chad ditches mom's square black-tie welcome party for some beach action, and 'rebels' by taking a tour guide job with Maile's boss (Howard McNear, playing quasi-fey). His clients are the romance-seeking schoolteacher Abigail (Nancy Walters) and four excitable, giggly young ladies, all of whom think Chad is The Most. They enthusiastically join in singing and dancing — in the tour convertible, on the beach, riding horses, whatever.
Chad's major conflicts never rise above mild complications. Maile becomes jealous of Abigail, which of course is just a silly misunderstanding. Chad's tour guide gig blows up when one of the girls, Ellie (Jenny Maxwell), proves to be an unstable loose cannon. Ellie tries to seduce Chad after hours; her malicious misbehavior sparks a fight with a tourist nightclub. Chad rescues Ellie from a suicide attempt (!), after which his 30-second pep talk (and a spanking!) cures her of all psychic ills.  ↗
If this sounds terrible, it's not; Blue Hawaii is the movie equivalent of Easy Listening, custom-fit to serve Elvis's newly-tamed movie personality. Chad kisses and flirts, but it's all in good fun as his heart belongs to Maile. In this Hawaiian fantasy he's constantly zipping from one end of Oahu to the other in his red Jaguar, ignoring the speed limit. The Hawaii we see is 100% tourist venues, surfing on Waikiki, luaus and parties, and a boat ride on the ocean. Chad's young clients skip and dance about like 11 year-olds, providing ever-delighted, non-sexual company for Elvis to interact with. Pepsi-Cola ads were never so bright and smiley; the actresses are a perfect fit for the fantasy.

Compared to some later Elvis pictures, the songs here are gems — the record album was the chart-topper of its year. Elvis is in good voice for ballads, one of them adapted without attribution from the Mexican standard La Paloma. The watered-down 'rock' selections feature some decent Elvis dance steps, and the one real clunker is a comedy item about a Hawaiian glutton named Ito. Elvis sells every song 100%. Since the songs wag the movie in this screwy format, we're impressed with the ease in which they are slotted into the fantasy format. Joan Blackman gives excellent support, dancing energetically whenever needed and complementing Elvis's persona with additional grace and poise.  ↑  She'd be back in Elvis's Kid Galahad, again making a solid impression.
With all of its commercial calculations Blue Hawaii somehow doesn't feel insulting . . . is it because our expectations are so low?  Elvis is not yet just going through the motions so even the most insufferably corny material feels fresh. The color, locations and glamour express the triumph of American success: business is booming and the only problem is where to spend one's next vacation.
We wouldn't be surprised if Hawaiian tourism partly subsidized Hal Wallis's production expenses — the place looks like paradise, and Mom and Dad tourist don't have to worry about another language or suspicious foreigners. One of the first scenes shows a new jetliner bringing Chad to the old Honolulu airport . . . just a couple of years before, flying to Hawaii had been an 11-hour ordeal, in a noisy four-propeller Constellation.

At first we think the fine actress Angela Lansbury must be out of her mind to play the brainless, Southern-accented Sara Lee Gates, until the abrasive mommy monster shapes up as a parody of one of Tennessee Williams' idiot women characters. Ms. Lansbury gives her all to the thankless Sara Lee — she's needed to spice up otherwise uneventful scenes at the Gates homestead. She's even given a clownish Asian houseboy to bark at, 'Ping Pong' (Ralph 'Tiki' Hanalei).
Director John Frankenheimer would almost immediately reboot Lansbury's film career with much better roles, the well-conceived mommy monsters of All Fall Down and of course The Manchurian Candidate. In the latter picture, 'Ping Pong' became Henry Silva's Chunjin, or, as Lansbury mangles it, "Chu Chin Chow, or whatever your name is!"
The 'adult' roles in Blue Hawaii are populated with supporting notables from fifteen years previous: Roland Winters, John Archer, Steve Brodie, Iris Adrian. 'Authentic' Hawaii is represented by local celeb Hilo Hattie, all smiles and leis. Few of the bright younger faces found working with Elvis conducive to career advancement. Nancy Walters' only other signicant roles were in the Engish The Green Helmet and Univeral's Monster on the Campus. Sci-fi fans will be happy to see Beyond the Time Barrier's Darlene Tompkins getting to play opposite Elvis, in Technicolor. The most newsworthy of the young actresses was unfortunately Jenny Maxwell, whose life ended in 1981 in a horrendous Beverly Hills homicide.  ↓

Elvis in Blue Hawaii is a charming show biz pro, but also a clean-cut consumer product strategized for maximum producer profits. The formula neutralizes residual anti- Rock 'n' Roll bias, minimizing Presley's pelvis-slinging. The show overall bears Hal Wallis' producing personality, from the main title type face to the redundant 'The End' plastered over the final Paramount logo. It's the definition of square entertainment morphing into pure Kitsch. Yet we'd also make the argument that the all-conquering Elvis Aura also transcends the vanity-vehicle subgenre.
Blue Hawaii came out in the last year my family lived at Hawaii's Hickam Field, and our little base movie theater was a mob scene on the weekend it played. I think they gave extra showings, as they had been forced to do a little before with Hercules. Because it was filmed in our own back yard it felt like our movie. I remember everyone laughing when Chad Gates drove his Jaguar directly onto the beach at Hanauma Bay, where his little shack was waiting for him after two years in the Army. We knew that no vehicles were allowed down the hill to get to the bay, which even in 1960 was a major tourist attraction, not a lonely spot for beach boys to play. That's the Elvis Presley fantasy — his aura was such that reality adjusted to place him at the center of the universe.
---

Paramount Presents' 4K Ultra HD + Blu-ray of Blue Hawaii gives the buyer one disc in each format of the remastered hit picture, reportedly one of Elvis's most successful. A stereophonic track is touted, although we think the film was realeased monaural. Don't worry, the audio engineers made sure that Presley's voice blasted through the theater speakers.
The image looks pristine; the colorists have brought any faded scenes back up to snuff. The only iffy shots we noted were some nighttime views from the Gates' porch in the Hollywood Hills — the density of the backdrops look a little weird. Elsewhere, even the process photography is flawless.
The disc has no extras, but rest assured that unlimited information is available online about anything remotely related to Elvis Presley. Blue Hawaii will be a must-have for certain movie fans, and a 'what-are-you-reviewing-THAT-for?' mystery to others. As for me, I'm even warming up to the awful jokes given Elvis in the film's often klunky dialogue:
"You wanna know something – on you, wet is my favorite color!"
Sorry for the rough graphics — the movie itself looks exceptionally good, especially in 4K.
Reviewed by Glenn Erickson
---
Blue Hawaii
4K Ultra HD + Blu-ray rates:
Movie: Good or Excellent for Elvis fans.
Video: Excellent
Sound: Excellent
Supplements: none.
Deaf and Hearing-impaired Friendly? YES; Subtitles: English (feature only)
Packaging: One Blu-ray in Keep case
Reviewed: November 5, 2022
(6828blue)

Visit CineSavant's Main Column Page
Glenn Erickson answers most reader mail: cinesavant@gmail.com

Text © Copyright 2022 Glenn Erickson