Robert Mitchum intercedes in a range war in this 'A' western, and he's got the pro team of director Robert Wise and cameraman Nicholas Musuraca on his side. All but one action scene plays out at night, which is why this is sometimes called a Noir Western. The dark visuals fit that mold but the story values are strictly traditional, starting with the hero's laconic do-it-don't-say-it sense of personal honor. Partly filmed in Arizona, the fine production further advanced the laid-back Mitchum persona, this time as an honest cowpoke, not a cool-dude hipster.

Blood on the Moon
Blu-ray
Warner Archive Collection
1948 / B&W / 1:37 Academy / 88 min. / Street Date April 28, 2020 / available through the WBshop / 21.99
Starring: Robert Mitchum, Barbara Bel Geddes, Robert Preston, Walter Brennan, Phyllis Thaxter, Frank Faylen, Tom Tully, Charles McGraw, Clifton Young, Tom Tyler, George Cooper, Harry Carey Jr., Iron Eyes Cody, Chris-Pin Martin.
Cinematography: Nicholas Musuraca
Film Editor: Samuel E. Beetley
Original Music: Roy Webb
Written by Lillie Hayward, Harold Shumate, Luke Short from Short's novel Gunman's Chance
Produced by Theron Warth
Directed by Robert Wise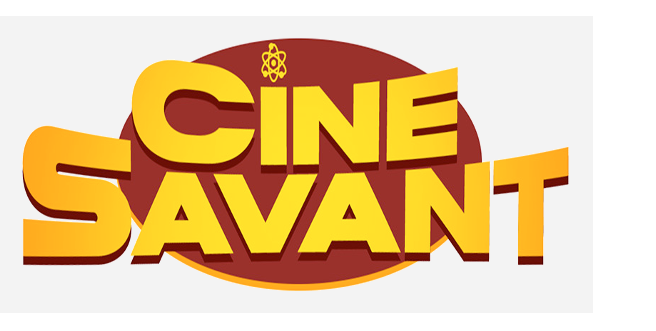 I remember an early critical studies class at UCLA, in which students proposed that noir values were reflected in other genres besides crime thrillers and detective stories. There were noir costume dramas (Reign of Terror), noir science fiction (Them!) and noir westerns such as Raoul Walsh's Pursued and André De Toth's Ramrod. In actuality, these noir-ish westerns were more indicative of a brief trend to take the genre beyond kiddie fare, adding conflicted moral values, and adult storylines that reflected the confusing complexity of post-war life. After all, life had been turned upside-down for many Americans. People that might have lived on a farm or in a little town for the rest of their lives were spread across the map, navigating livelihoods and businesses among strangers. The rules had changed, and for many, so had the old values. Who cared if a few corners were cut here and there?

That brings us to 1948's Blood on the Moon, adapted from a magazine story into a vehicle for RKO's new star Robert Mitchum. The handsome star's box office record after Out of the Past and Rachel and the Stranger was outstanding. RKO also had a very good director for two more pictures, Robert Wise. This may have been Wise's graduation picture, the first in which he directed a studio's top-tier star. Although Wise went on record to say that he wasn't fond of westerns per se, as with all of his movies he made it his job to distinguish his work from the competition.
Blood on the Moon is nothing like the 1948 western hits Red River or Fort Apache. One might imagine the storyline adapted as a private eye tale, where a 'free agent' starts working for one side of a big-city dispute, and defects to the other when his conscience, and a pretty woman, show him a better alternative.

The show begins almost like Fistful of Dollars Yojimbo, with a solitary hero placing himself between equally hostile warring factions. To their credit, Wise and Mitchum invest some thought in the hero, who although laconic, is more earnest than Mitchum's noir characters, and in no way a cynical hipster.
Lone Texan Jim Garry (Mitchum) rides into a northern cold territory near an Indian reservation and is almost shot by a suspicious rancher, John Lufton (Tom Tully). Jim then continues to a town and links up with Tate Riling (Robert Preston), an old buddy who offered him a job. Tate says that they're helping the local settlers fend off Lufton's aggression. It isn't long before Garry realizes that the setup is quite different. Tate is really in cahoots with the Indian Bureau agent Jake Pindalist (Frank Faylen) to cheat Lufton out of his cattle herd, raking off big $ on the deal. He's rallied the settlers to fight on a false pretext. Lufton's feisty daughter Carol (Phyllis Thaxter) is mixed up in Tate's onerous scheme. The younger, even more agitated Lufton daughter Amy (Barbara Bel Geddes) fixates on Garry as soon as she recognizes his honorable streak. Garry sees through Tate's deception, partly aided by the stubborn homesteader Kris Barden (Walter Brennan): he's allowed himself to become a hired gun for a dirty deal.

A literally dark movie, Blood on the Moon features plenty of night exteriors that emphasize the lack of light. The entire opening takes place at night, in a pouring rain. Cameraman Nicholas Musuraca was RKO's king of noir and had shot Wise's first film The Curse of the Cat People. He illuminates all but one action scene (a noontime showdown) in realistic low light conditions. A mostly day-for-night cattle stampede is plenty dark. The noted barroom fistfight scene obscures things so well, we can barely see who's fighting. It's certainly atmospheric — but I bet that RKO had to print extra-light copies for drive-ins to exhibit.
Wise's fistfight is refreshingly realistic. As in a real brawl, the combatants are so exhausted when it's over that even the scarred winner can barely stand. This unpretentious fight compares favorably with the overblown, drawn-out prairie fisticuffs between Gregory Peck and Charlton Heston in William Wyler's The Big Country. It also stands in contrast with Robert Mitchum's stylish 'afterthought' punch-outs in Out of the Past. In that film Mitchum cruises into a night club office and decks a gangster with one punch, barely batting an eye and lighting a cigarette at the same time. Blood on the Moon doesn't try to extend Mitchum's laid-back cool into the western genre.

The screenplay has the usual western content of saddle trips to and from towns, ranches and the Indian reservation without using them for padding. One trek puts the cast in some fairly deep snow, and required some dedicated location work. The IMDB lists locations in Sedona, Arizona, Calabasas and three studio movie ranches just outside of L.A.. Musuraca also lights a lot of studio interiors representing exteriors, but in general avoids the stage-bound look.
Robert Wise was not the greatest director of actors, but he excelled at casting the right actors. Thanks to Robert Mitchum's slightly 'bad boy' persona (soon to become legend via a reefer bust), Jim Garry walks into Blood on the Moon with at least a little potential to become corrupt; Jim knows that Tate Riling's job is shady when he takes it. We know Jim's made a mistake when we see the casting choices for his fellow hires. The other pistoleros on Tate's payroll are played by Tom Tyler (the baddie from Stagecoach) and Clifton Young (the ex- Our Gang kid, recently a hit as a psycho gangster opposite Humphrey Bogart in Dark Passage).

Did Wise and his producer Theron Warth hire writer Lillie Hayward to authenticate the 'women's angle?' Ms. Hayward has a great filmography, having contributed to everything from serial westerns to The Walking Dead to Tarzan and the Lost Safari to Disney movies. Actresses Barbara Bel Geddes and Phyllis Thaxter each have intelligent, proactive characters to play, and are never just the girl along for the ride. Bel Geddes' Amy is particularly successful — she spends most of the movie disobeying the instructions of her father and other men, who seem genuinely surprised when she says 'no.' We're told that Howard Hughes thought Bel Geddes unattractive. He ended her contract, and then mangled her final RKO picture Caught. I think it's more likely that Hughes didn't like her intelligence and independence.
The talented Phyllis Thaxter ( ↑ ) got plenty of attention in her first movie at MGM but stumbled in an ill-conceived follow-up vehicle and was soon relegated to doing fine work in enhanced supporting roles. Here she must make Carol not look like a fool for trusting Robert Preston's slick bad guy. Preston is all happy-talk until his lies trip him up; then all he can do is tell Carol that he's a poor guy trying to get rich. It's interesting that an identical set of con-man mannerisms (minus the shifty eyes) would endear Preston to America in his career apex The Music Man.

The casting around the edges is also good. Walter Brennan's curbs his gimmicky tendencies to play the unhappy homesteader who loses his son. To our surprise, RKO noir favorite Charles McGraw only seems like a craven henchman. And we like his shaggy buffalo coat, too. Making his fifth movie appearance in a tiny bit part is Harry Carey Jr.. He almost immediately would advance to roles in his first John Ford films. Ford gave Carey Jr. a special 'introducing' credit card on three separate pictures.
Robert Wise often gravitated to interesting social conflicts: warring street gangs, warring executives, a publisher versus gangsters, militarists versus an E.T. and his liberal enablers. A traditional western storyline could usually be fully expressed in one sentence, even 'classics' like High Noon and Shane.
But the range war conflict in Blood on the Moon doesn't interest our hero for its own sake. Jim Garry makes his decisions out of personal promises and personal honor, not in support of bigger 'cattlemen vs. homesteaders' issues. He says little, even when others rudely impugn his morals and motives. Like many traditional western heroes, Jim asserts himself with actions, not empty words. He's the standard laconic Good Guy, and he almost immediately rejects the compromising position in which Tate places him. Jim doesn't volunteer to right wrongs, but he reflexively refuses to contribute to obvious wrongdoing, and defends Lufton against Tate's other hired guns.

What this means is that Blood on the Moon isn't noir at its basis. In this society, nothing is really wrong that a well-aimed bullet can't fix. One Indian Agent is corrupt, not the whole system. The (not too bright) homesteaders learn that they have been buffaloed by the devious crook Tate Riling. The happy status quo is rather easily recovered, but is it really status aequum?  Rancher John Lufton will retain his exclusive no-competition beef concession to the reservation in perpetuity.
All three of those critic-defined noir westerns are now out on Blu-ray. If you want Freudian psychology with suppressed memories, etc., Pursued is the show for you. It also stars Robert Mitchum. If hard-bitten misanthropy appeals, in a West that's a cutthroat free-for-all, Ramrod with Joel McCrea is the ticket. This 'dark' western trend would soon segue into so-called 'adult' westerns, with their added baggage of social & political comment, pop psychology, etc. Bolstered by introduction of CinemaScope, the genre would dominate the next decade. Big-sky color westerns became an iconic staple of the '50s, right next to rock 'n' roll and Marilyn Monroe.
---

The Warner Archive Collection Blu-ray of Blood on the Moon is an excellent encoding of a western that's perfect for discriminating oater-lovers. The moody dark lighting is rendered well, although the show is still going to be better when seen in an appropriately darkened room. Is Roy Webb's music score exclusive to this show or was the theme we hear recycled for other movies?  Webb's folksy, barbecue-flavored main melody is as generic as western music can get; if RKO added clip-clop percussion and a vocal from The Sons of the Pioneers, the Corn Quotient would be 100%. In other words, western movie history authority Toby Roan doubtless LOVES it.
The WAC's only extra is a reissue trailer from a pale source. The show was also sold as pure Corn, and I'm sure that Mitchum brought in the audiences. The odd original poster art, used for the disc cover, is from one of those RKO's artists that tend to 'reinterpret' actor likenesses. Robert Mitchum's apple-cheeked image appears partly morph him into a Kewpie Doll.
We're very happy that the WAC is digging into more restorations of RKO features from this period. And more Mitchum is always welcome.
This is my first time seeing Blood on the Moon. I remember starting it a couple of times long ago when it showed constantly on TV. It always seemed too dark for my little B&W TV at home, especially those opening scenes. Robert Mitchum has his act so 'together' and his personality is so winning, that I'll probably be returning to it again.
Reviewed by Glenn Erickson
---
Blood on the Moon
Blu-ray rates:
Movie: Very Good
Video: Excellent
Sound: Excellent
Supplements: Trailer.
Deaf and Hearing-impaired Friendly? YES; Subtitles: English (feature only)
Packaging: One Blu-ray in Keep case
Reviewed: May 13, 2020
(6269moon)
Final product for this review was provided free by The Warner Archive Collection.

Visit CineSavant's Main Column Page
Glenn Erickson answers most reader mail: cinesavant@gmail.com
Text © Copyright 2020 Glenn Erickson