John Landis on
The Bed Sitting Room
Released 1969
Distributor United Artists
About
The Bed Sitting Room
"I think man has no option but to continue his own stupidity" said co-author Spike Milligan of his post-apocalyptic 1962 play, filmed by Richard Lester in 1969. Underappreciated in its day, one critic pronounced it to be "like Samuel Beckett, but with better jokes". The distinguished cast of this existential Goon Show is billed "in order of height".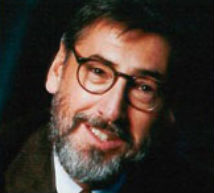 About John Landis
John Landis
 is the director of 
Animal House
, 
The Blues Brothers
,
An American Werewolf In London
, 
Trading Places
, 
Coming To America
,
Kentucky Fried Movie
, 
Spies Like Us
, 
Three Amigos!
, 
Into The Night
and 
Michael Jackson's Thriller,
and the recent
Burke and Hare
for Ealing Studios,  among many other films and television shows. His documentary 
Mr. Warmth: The Don Rickles Project
 premiered on HBO and won an Emmy for Best Music, Comedy or Variety Special.  He is also the subject of noted film critic Giulia D'Agnolo Vallan's recent book "John Landis" and his own book "Monsters in the Movies' was published to critical and popular acclaim in 2012.