Andrzej Wajda's most celebrated film in the West is a serious thriller about doubt and corruption in a Poland 'liberated' by the Soviet Union. It has a  cerebral script and a hero with a hipster attitude befitting a window of relative freedom briefly given to Polish filmmakers. Touted as the James Dean of the Eastern Bloc, the dashing Zbigniew Cybulski cuts an image as clean as J.F.K.. But his character, an assassin working for the reactionaries, undergoes a crisis of conscience. The miracle is that the Party censors allowed any doubt as to what our hero's path should be. Given a stylized, almost expressionist B&W look, Wajda's masterpiece is an intelligent thinkpiece that lays off the direct propagandizing.

Ashes and Diamonds
Blu-ray
The Criterion Collection 285
1958 / B&W / 1:66 widescreen / 103 min. / Popiól I Diament / available through The Criterion Collection / Street Date August 24, 2021 / 39.95
Starring: Zbigniew Cybulski, Ewa Krzyzewska, Waclaw Zastrzezynski.
Cinematography: Jerzy Wójcik
Production Designer: Roman Mann
Film Editor: Halina Nawrocka
Original Music: Filip Nowak
Written by Andrzej Wajda & Jerzy Andrzejewski from his novel
Directed by Andrzej Wajda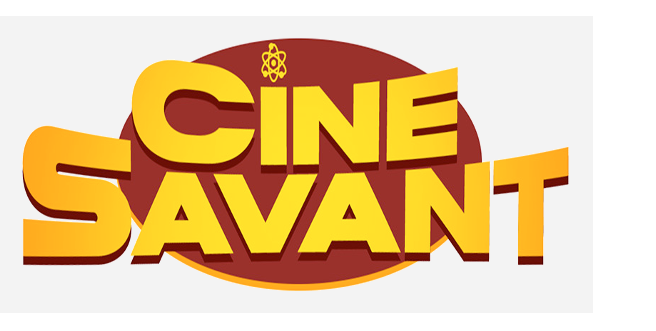 Polish director Andrzej Wajda made scores of excellent pictures; the ones seen most in U.S. art theaters were his 1950s 'war trilogy.' The first two were straight tales of hardship and terror when resisting the Nazis. In A Generation, a young juvenile delinquent learns how rough things can get when he becomes involved in partisan activities. The appallingly grim but honest Kanal shows the last days of the Warsaw Uprising, when the Allies abandoned the Polish resistance. The surviving remnants make a last-ditch stand in the city's sewers, finding loyalty, companionship, love, and obiliteration.
The third film in the trilogy Ashes and Diamonds is a different kind of movie. Rather than tell another moral tale of betrayal and sacrifice the screenplay by Wajda and Jerzy Andrzejewski adds a slightly updated, hipster tone to the proceedings. The setting is right after the victory, when anything is possible… especially for greedy opportunists, political turncoats and hard-fighting yet naïve patriots like the main character.
Ashes and Diamonds is by far the most western of the three films and the most politically complicated. Considering that the movie was made in a state-run film school one would expect a more strident pro-Communist tone. That aspect is certainly there but in a very downbeat way. The picture was part of the softening of the Communist party's attitude toward filmmakers, as reflected in the tragic Soviet romance The Cranes are Flying. A popular pro-Communist novel was the source, a choice that insured smooth sailing during production … but the powers that be didn't know that Wajda's rewrite would displace the central figure of a People's Minister in favor of a minor character, a hit-man for the nationalists.

Framed as a dark intrigue about a political assassin with an itch to change his lifestyle, Ashes contains a lot of  one-man-alone spy movie content, some well done artsy scenes and an unexpectedly back-handed endorsement of Communism. It's one of the first Polish films to make a major impact at Italian and French film festivals — even though the Polish official who allowed its export lost his job for doing so.
1945. Germany has just surrendered. Resistance fighter Maciek Chelmicki (Zbigniew Cybulski) has slaughtered his share of Nazis and survived, but now he's working as an assassin for the reactionary counterrevolutionaries. After murdering thewrong men in a hit intended for People's minister Sczcuka (Waclaw Zastrzezynski), Maciek undergoes a crisis of conscience. He relocates his target in the hotel Metropol but falls in love with Krystyna, a bartender (Ewa Krzyzewska). Meanwhile, we see the people behind the reactionaries — German sympathizers, disgruntled civil employees and bitter bourgeois types who think the Communists can be stopped by guerrilla tactics and murders.
Polish audiences of 1958 did not expect a charismatic hero essentially fighting for the wrong side. The hip antihero Maciek soon becomes convinced that his loyalty is misplaced: he doesn't understand that he's no longer fighting for the patriots that didn't escape the sewers of Warsaw. Had he not died young Zbigniew Cybulski might well have become an international star; he's cooler than any American hipster of that time, and can be described as a cross between Warren Beatty and perhaps Richard Beymer. Zbigniew was often dubbed the Polish James Dean, but he's much more of an individual. Cybulski made Maciek more relatable to young Poles who were small children during the occupation.

Director Wajda says he allowed Cybulski to act and dress in an anachronistic manner because he didn't want to over-control every aspect of the production. For Ashes and Diamonds Cybulski affected a style that wouldn't be hip in America for several years. He sports a Jack Kennedy flip in his hair and wears oversized sunglasses to shield his eyes, the result of spending months in the Warsaw sewers fighting Nazis. The first American actor to hit upon a similar 'look' was Jack Lord as Felix Leiter in 1962's Dr. No… four years later.
I've seen Cuban movies about CIA-backed counterrevolutionaries threatening Castro's 'paradise' that were heavy propaganda. Even if the facts were true the approach was way too obvious. Ashes and Diamonds concentrates on 24 hours in the brief period when Poland was politically up for grabs. Right-wing partisan groups were operating against the new Soviet-influenced rule the same way they'd harried the German invaders.
Ashes and Diamonds of course favors the Communists. The new minister is a man of courage and honor who sincerely wants to help Poland. The Mayor's dinner is attended by polite Russian Army representatives including a smiling female officer. When the police round up some partisan troublemakers, one punk is actually the minister's wayward son. The arresting officer treats them with as much TLC as James Dean got from the cops in Rebel without a Cause. The extras tell us the the filmmakers, or Cybulski, may have seen the Nicholas Ray film while visiting Paris.

The core anti-Communists are not set in a good light. Maciek's immediate partner is an unfeeling zealot. A mayor's aide who helps in the assassination is a fool who ruins his career by getting drunk. The brains behind the killing is a rich aristocrat with a wife itching to leave Poland as soon as possible.
Maciek starts out as a carefree thrill-killer who hasn't given a serious thought to what he's doing. This don't-care attitude is his best defense against capture, as he doesn't behave furtively and thus doesn't attract suspicion — he's able to function out in the open. He's as cool as a cucumber when he bumps face-to-face into his intended target.
All goes haywire when Maciek shoots the wrong man. He's confronted by evidence of the pain he's caused (a rather coincidental witnessing of a fiancée's misery) and even stumbles into a ruined church where his innocent victims lie. But the clincher is his one-night romance with the gorgeous Krystyna in the Metropol hotel. She has experienced the same kinds of losses as everyone in this sad country, but seems to be looking for some kind of hope. This rekindles Maciek's youthful idealism and throws him off balance. Will he or will he not carry out his wicked mission? Can he keep his cool long enough to do it?
Ashes and Diamonds is full of surprises. Despite the realistic setting the visual approach is essentially expressionistic. Raymond Durgnat called the style 'Slav expressionism' — from the ashes of upheaval emerge strange, symbolic images. Although Wajda doesn't go in for  extreme angles or lens distortions, some of Ashes resembles Orson Welles' Touch of Evil. Despite a tragic ending that plays out in broad daylight, the movie shares with Touch a similar relationship to darkness. Most stills of Cybulski show him brandishing a machine gun in daylight but the majority of the film takes place at night.

Director Wajda isn't shy with those symbolic visuals. When Maciek tries to express his doubts in a ruined church, a large idol of Christ hangs in the foreground — upside down. A white horse figures in one scene. A tense climax is heralded by (literal) fireworks, at a celebration of the fall of Nazi Germany. There's also a killer scene in which a wounded man hides from the police behind a freshly-hung sheet, which suddenly stains with blood. Although the movie is in B&W, the effect is so surprising that we almost perceive it in color.
There's a thoughtful fairness in the symmetry of having both the veteran Communists and the murdering renegades reminisce about the wartime resistance days — both sides lost most of their friends but remember their comradeship warmly. The message is of course that Poland needs them all to come to the aid of the (Red) party. When the minister makes a speech on the road, who just want security and an end to the murders. Criterion's extras tell us that these scenes were added for the movie, by the book author himself.
Ewa Krzyzewska is the kind of soulful beauty that could make any man question his lifestyle. Cybulkski is a fascinating actor to watch, and became a genuine movie star. He mostly stayed in Poland, but was also seen in at least one French film, a 1962 avant-garde science fiction movie called La Poupée (The Puppet). Cybulski is also the lead player in the well-regarded cult meta-fantasy The Saragossa Manuscript.
---

The Criterion Collection's Blu-ray of Ashes and Diamonds is a new 4K digital restoration with an uncompressed monaural soundtrack. The image is stunningly sharp and bold. Seeing this show makes me wish for a new restoration of Andrzej Wajda's Innocent Sorcerers (Niewinni czarodzieje) from two years later — I've only seen it in a terrible transfer that marred the great jazz soundtrack by Krysztof Komeda.
Criterion's extras give us a lot to think about; they've added a good item or two since the DVD release in 2004. At one point Ashes is described as the Polish The Third Man, about a 'victory' that was grim at best. The main repeated extra is a longform docu in which Andrzej Wajda explains how this movie encouraged him to open up as a filmmaker. Allowing his main actor to play the part in anachronistic dress and to out-method the American actors of the time is one thing, but Wajda also admits that he was greatly influenced by movies like The Asphalt Jungle. In 1958 the classic noir look had all but disappeared, but Ashes and Diamonds takes us back to its visual heyday.

Wajda tells us that he took pains to include the back-story of the Communist People's Minister, an honest revolutionary who had fought in Spain — and says that Stalin had 'eliminated' all such patriots with any kind of charismatic following.
An informative audio commentary by Annette Insdorf provides more context for the times. A lesson learned by director Wajda is that the censors aren't visually adept, and are mainly looking for objectionable dialogue. He found that images are harder to censor than words. In a new video essay, Ms. Insdorf provides more insights on Ashes and discusses the first two films in Wajda's War Trilogy — Zbigniew Cybulski is in one of them (and also has a role in Innocent Sorcerers.)
Also held over from the earlier DVD is a Polish newsreel snippet showing Wajda at work with his actors on the Ashes and Diamonds set.
Reviewed by Glenn Erickson
---
Ashes and Diamonds
Blu-ray rates:
Movie: Excellent
Video: Excellent
Sound: Excellent
Supplements: Audio commentary from 2004 byr Annette Insdorf; new video essay by Insdorf; 2005 interview docu Andrzej Wajda: On Ashes and Diamonds with the director, asst. director Janusz Morgenstern and film critic Jerzy Plazewski; Newsreel footage from the set of the movie; insert essay by Paul Coates.
Deaf and Hearing-impaired Friendly? YES; Subtitles: English (feature only)
Packaging: One Blu-ray in Keep case
Reviewed: August 4, 2021
(6549ashe)

Visit CineSavant's Main Column Page
Glenn Erickson answers most reader mail: cinesavant@gmail.com

Text © Copyright 2021 Glenn Erickson