Jean-Pierre Melville's most accomplished, most personal movie gets a new reissue. Ignored in 1969 and released in the United States only 37 years later, this somber look at the French resistance has never been equalled. Forget thrilling adventure tales with daring escapes, patriotic oaths and beautiful spies; Melville presents resistance activities in the Occupied territory as a fearful grind leading in one direction only. Criterion's extras include an interview piece with historical operatives, who still argue points of strategy.

Army of Shadows
Blu-ray
The Criterion Collection 385
1969 / Color / 1:85 widescreen / 145 min. / L'Armée des ombres / available through The Criterion Collection / Street Date April 7, 2020 / 39.95
Starring: Lino Ventura, Paul Meurisse, Jean-Pierre Cassel, Simone Signoret, Claude Mann, Paul Crauchet, Christian Barbier, Serge Reggiani, André Dewavrin.
Cinematography: Pierre Lhomme, Walter Wottitz
Film Editor: Françoise Bonnot
Original Music: Eric De Marsan
Written by Jean-Pierre Melville from the novel by Joseph Kessel
Produced by Jacques Dorfmann
Directed by Jean-Pierre Melville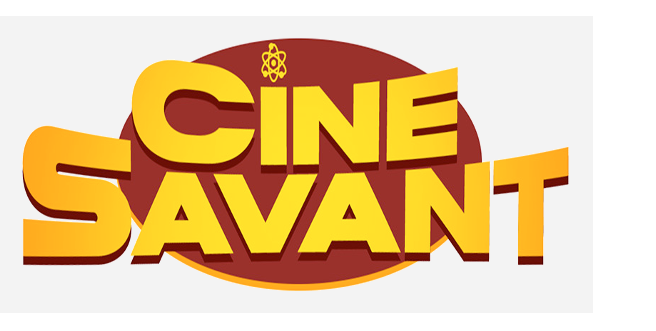 Fairly early on in this strange narrative comes the only scene we'd recognize from a typical thriller — a daring escape that begins with a savage bit of violence. Later on, most of the 'action' moments happen off-screen, but are felt just as deeply. Our main character is hiding out in a rural villa when he just decides it's good time to move on. He tells us matter-of-factly that the place was raided three days later, and all of his comrades shot.
Almost all movies about the German occupation of Paris distort what it must have been like to operate as a clandestine member of the French Resistance. Jean-Pierre Melville's Army of Shadows may be the most accurate. Melville's tale of bleak heroism was in released in 1969 when anti-authoritarian student rebellion in Paris was at a high pitch. A victim of critical prejudice, the film was considered too old-hat and too pro- Charles de Gaulle. It was not exported to America until 2006.

Army of Shadows is now often referred to as Melville's movie masterpiece. His highly stylized crime thrillers Le samouraï and Le Cercle rouge  follow criminals bound by rigid codes of conduct. Melville's resistance operatives behave in much the same way, but for a practical purpose: any deviation from a safe pattern is an invitation to Gestapo torture. Conditions force the resistance agents to be utterly ruthless with their own people as well. The perilous work is an existential trap.
The movie begins and ends on images of the Arc de Triomphe, a symbol of the France that few of the resistance heroes will live to see liberated. The overall tone is neither heroic nor optimistic. French cops deliver suspected resistance agent Philippe Gerbier (Lino Ventura) to a camp for political prisoners. The German occupiers then take him to Paris, where he and another captive make a daring escape right from Gestapo headquarters in the Majestic Hotel. Aided by ordinary citizens, Gerbier makes it to Marseilles where he and the loyal Felix (Paul Crauchet) execute one of their own, a teenager who foolishly informed on them. Gerbier goes by submarine to London with his top resistance leader Luc Jardie (Paul Meurisse). When he parachutes back into France Gerbier meets a resourceful female agent, Mathilde (Simone Signoret) and an efficient recruit, Jean François Jardie (Jean-Pierre Cassel). Neither Jean Françoise nor his brother Luc realize that the other is in the resistance. When members of the resistance cell are captured desperate measures are taken to rescue them. But the emotional and moral strain is almost too much to bear.

Army of Shadows is true to the resistance experience in that it is all suspense tension with only a few of moments of action. The balance of the film is a game of chance between mostly unseen German Gestapo agents and resistance operatives well aware that at any moment they could be captured and subjected to torture. The agents live by a code of morbid fatalism, as if their sacrifice will prove something to God. Beyond faith in a better future for their country there is no assurance of survival and absolutely no chance of a personal reward. It's just something they do.
Gerbier quickly assesses the men he bunks with in the political prison: three guys picked up for being in the wrong place or saying the wrong thing, and two communists. He calls them three idiots and two lost souls. Legitimate excuses and altruistic motives mean nothing. Survival only comes by remaining calm, and razor-ready to seize any opportunity that comes along.
Jean-Pierre Melville's style fits in perfectly with millennial tastes in art filmmaking. His simple camera setups telegraph nothing, keeping us in perpetual suspense. Colors are cold and the majority of the film plays out in semi-darkness. Melville's 'world' of 1943 France is detailed but not overly explained. Luc Jardie works in a little glass booth he's bought for his library. His body heat will warm it up; he can't get coal to heat his entire house. In one scene we see a pair of miraculously preserved 1930s Lysander aircraft, but for a parachuting sequence Melville relies on obvious miniatures. In earlier pirated videos the timing of these scenes was too bright, making the miniatures look even worse!

Melville is extremely restrained in what he chooses to show. He gives us no 'entertaining' torture scenes. We see Gestapo victims before and after horrendous abuse, and can only guess what's been done to them. The Germans aren't even 'Aryan' types, but look like average bureaucrats. The scope of French collaboration is suggested without making a big issue of it. A French cop tells Gerbier that it is lucky that France had so many unused POW camps already built when the Germans took over, because now they have no shortage of space for political prisoners. For all practical purposes Gerbier and his agents are fighting both the Germans and their own French countrymen.
Lino Ventura is deep into the role of the likeable field agent Gerbier, a man who thinks on his feet, looks out for his operatives and never gives the game away. He accepts the fact that the British and even the Gaullist exiles in England don't trust the resistance. They aren't allowed special weapons. Paul Meurisse is suitably grave as the top mastermind; anyone who has seen H.G. Clouzot's Les diaboliques will recognize him. Agents like Simone Signoret's Mathilde are utterly on their own and safe only as long as their activities seem innocuous. Mathilde is an expert at casually carrying spy radios through checkpoints, but she makes a foolish sentimental mistake. The terrifying reality is that one can easily be arrested without making a mistake or being betrayed. Gerbier narrowly misses being caught more than once, and then is nabbed in a random sweep of a café. But dumb luck cuts both ways: early on Gerbier is saved by a barber (Serge Reggiani), who correctly senses that he's on the run and desperate.

Army of Shadows maintains its quiet menace. Some of the resisters' daring plans work and others fail dismally. Cold logic demands that our central cadre undertake a final distasteful mission, and Melville leaves their eventual fates to a chilling series of text cards.
In one bizarre day-in-the-life of a resistance agent Gerbier and an associate see Gone With The Wind while in London. He remarks that he'll know that they've won when that 'terrific' film can play in Paris. A day or two later, Gerbier is parachuting back into harm's way.
---
The Criterion Collection's Blu-ray of Army of Shadows appears to be essentially the same restored disc released by Criterion in 2011. The restoration is good but nowhere do the disc copy and extras mention a new transfer. This may be a straight reissue.
If you haven't seen this show on Blu you're in for a pleasant surprise. Many scenes are filmed in cold, dark spaces; the extra resolution and contrast range makes details easier to see and confirms that the look of the film is a viable aesthetic choice — cold and clammy. The muted color predates later semi-docu styles. Director Melville makes many smart choices. The movie avoids opticals whenever possible. Someone thought to superimpose rain over the scene behind the main titles, as that sequence would have to be an optical anyway.
This new Blu-ray brings back the terrific extras from earlier Criterion releases. They constitute a multimedia primer on the French Resistance 1940-1944. The commentary by Ginette Vincendeau, excerpts from several French television shows and interviews with cameraman Pierre Lhomme and editor Françoise Bonnot cover the production history of the movie.

Another exciting extra is Le journal de la Résistance, a 1944 compilation of footage filmed during the liberation of Paris and narrated by Noel Coward. It's a perfect accompaniment for René Clément's Is Paris Burning?  Coward's voiceover script reflects the vindictive sentiments of the time — ordinary German soldiers are mocked as 'fallen Supermen' while Coward happily anticipates reprisals directed at female 'horizontal collaborators.'
Even better is an old TV show with a discussion between four or five major resistance leaders. One of them is the legendary André Dewavrin, a hero known as 'Colonel Passy' who actually plays himself in Army of Shadows. The leaders immediately reopen old disputes between the resistance men who directed from London and those in the field who resented being treated like pawns. The controversies of war never die, even between comrades.
Disc producer Abbey Lustgarten fills a 46-page illustrated insert booklet with essays and interviews from Amy Taubin and Rui Nogueira. Robert O. Paxton provides a fascinating article identifying the real resistance agent that each character in Army of Shadows is supposed to represent.
A restoration demonstration has also been carried over, showing how the damaged negative was repaired. Also present is an alternate stereophonic remix track. Criterion's extras greatly enlarge our appreciation of Melville's movie.
Reviewed by Glenn Erickson
---
Army of Shadows
Blu-ray rates:
Movie: Excellent
Video: Excellent
Sound: Excellent
Supplements: Commentary by Ginette Vincendeau; tv show excerpts with the filmmakers and real resistance luminaries; interviews with the cameraman and editor, 1944 short subject Le journal de la Résistance, film restoration demonstration.
Deaf and Hearing-impaired Friendly? YES; Subtitles: English (feature only)
Packaging: One Blu-ray in Keep case
Reviewed: April 4, 2020
(6240shad)

Visit CineSavant's Main Column Page
Glenn Erickson answers most reader mail: cinesavant@gmail.com
Text © Copyright 2020 Glenn Erickson