In 2001 I wrote, 'Someday I'll get to see a good copy of Robert Aldrich's great movie Apache.' Kino's excellent new Blu-ray of a recent MGM remaster brings back the color and the correct screen shape, and even cleans up some wicked frame damage that's been there for sixty years. The athletic Burt Lancaster will make every man and boy feel like running across whatever landscape is available, leaping like a gymnast from rock to rock. Properly restored, the tale of the rebellious Massai plays better than a dozen politically revisionist westerns, even with Burt as a blue-eyed Apache. The movie solidified Lancaster's producing career and Robert Aldrich earned his first box office hit.

Apache
Blu-ray
KL Studio Classics
1954 / Color / 1:85 widescreen / 91 min. / Street Date December 1, 2020 / available through Kino Lorber / 24.95
Starring: Burt Lancaster, Jean Peters, Charles Bronson, John McIntire, John Dehner, Walter Sande, Paul Guilfoyle.
Cinematography: Ernest Laszlo
Film Editor: Alan Crosland Jr.
Original Music: David Raksin
Written by James R. Webb from a novel by Paul Wellman
Produced by Harold Hecht & Burt Lancaster
Directed by Robert Aldrich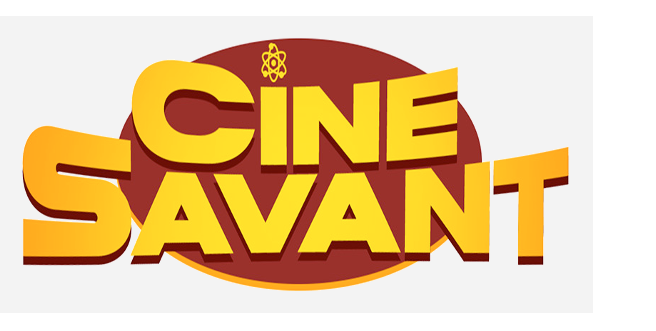 Ferocious and fun, Apache is the first of a pair of action films that made Burt Lancaster a western hero while launching the directing career of Robert Aldrich, the king of bankable Hollywood anarchy. Burt is an unlikely-lookin' Apache, but the solid story and gutsy liberal theme make this one of Hollywood's more successful 'Indian hero' movies. Apache rewards multiple viewings, thanks to a forward momentum that barrels through its ninety-minute running time.
The story is basically a downer about a warrior adjusting to the specter of unavoidable defeat. Seeing the decimation of his tribe and the ruin of his way of life, the unregenerate renegade Massai (Burt Lancaster) refuses to surrender with Geronimo (Monte Blue). Shipped with a trainload of Indians to a Florida reservation, Massai escapes en route and makes his way back West on foot. He's baffled by the strange world of the white man's towns. At first believing he's been betrayed by his sweetheart Nalinle (Jean Peters), Massai kidnaps her and wages a one-man war against white men and cowardly Indians alike. Indian fighter Al Sieber (John McIntire) and Nalinle's fiancee Hondo (Charles Buchinsky, not yet Bronson) are given the job of hunting Massai down. But the whirlwind warrior is more than a match for the two of them, and the whole Union Army as well.

Apache is several movies rolled into one. As a vehicle for the action-dervish Lancaster, it allows him to sell a social message while wowing the kids with the athletic circus thrills of his costume pictures, as seen four years previous in Jacques Tourneur's The Flame and The Arrow. Burt runs like the wind, or better, like his previous Native American superman character Jim Thorpe. He routinely leaps fifteen feet off high rocks, and without a lot of padding or ground prep. With Burt in 'Red Face' makeup Massai may now feed fuel to PC complaints. But Massai is so charismatic, he surely inspired real Apache kids to cheer for him at matinees.
The most original part of the movie is Massai's escape from that Florida-bound relocation train in Missouri. His Odyssey takes him through the white man's strange world. Striding through an 1880's urban 'downtown,' he's puzzled by things like women's bustles and Chinese merchants. Massai is too obsessed to be all that curious about these oddities, but the cumulative impression of 'civilization' forces him to acknowledge that opposition is futile — there are too many White Men and they are just too powerful.
At first sight Massai seems a clichéd 'Injun savage' whose only virtue is his stubborn resistance. But it's actually a fair portrait of a strong man reacting in a rational way to the demise of his entire universe. Massai embodies the soul of his culture as he asserts his warrior pride. He's also pig-headed and ignorant, judging others by his narrow views. On his trek back Massai spends a night at the farm of an assimilated Cherokee named Dawson, who gifts him with some good corn seed. Dawson is played by Morris Ankrum, who would return as a Mexican general in Aldrich & Lancaster's next film, the even bigger hit Vera Cruz. Massai becomes interested in the corn seed out of pride: what can the Cherokee do that the Apache cannot do better?

It's impressive to see Massai redeemed by the love — and pragmatic good sense — of a good woman. Jean Peters' abused & bruised Nalinle loves Massai so much that she doesn't mind being bound hand and foot and dragged across some really rough country. Getting Massai to call off his war against the white man's world is no easy feat for Nalinle. Her faith makes the bag of Cherokee seeds into a hopeful symbol that works well in the film's liberal scheme. Fatherhood does the rest: by the finish Massai has become an idealized 'Apache For All Seasons.' That would work well if it didn't paint the story into a corner from which it can't escape. I'll get to that issue a little farther down.
This was the first movie to earn Robert Aldrich some industry traction as a director. One of the most respected assistant directors in the business, Aldrich's reputation was such that an MGM producer had simply slipped him into the job of directing The Big Leaguer. Aldrich was a huge sports fan so the baseball story was a good fit. Adapted from a TV show, his second movie World for Ransom became such a mess that he didn't even sign it. But its theme of atomic extortion strongly reflects Aldrich's bent toward controversial subject matter. It's possible that producer Burt Lancaster signed Aldrich to direct Apache hoping that he would just follow the star's orders. To say that Lancaster wanted things done his way would be an understatement. He would soon direct his own movie, The Kentuckian.
It's obvious that the director of Apache knows what he's doing. The movie has zero 'visual fat.' Every camera angle contributes to the clear narrative. The movie really moves, expressing most of its points through action. In keeping with Aldrich's consistent subversive streak, Massai is an enthusiastic terrorist hero. His warrior code requires an honorable death rather than accept a compromise. The movie only shows Massai fighting legit opponents — no slaughtering women and children for this matinee hero.  ←  Of course, the real achiever is Jean Peters' Nanlinle, who manages to steer her man from proud suicidal rage, almost all the way to Dagwood Bumstead domesticity.
→  I recognize views of Sedona, Arizona, and I think I see Vasquez Rocks as well. But Apache seems to have been shot all over, with faraway mountain views taken in the High Sierras. Aldrich does excellent work keeping locations in the West San Fernando Valley from looking like the usual movie ranches.
1954 was a big year for Civil Rights progress, at least in the media. Apache's liberal-aggressive stance fits the temperament of both its star and director. I see some sensitive screenplays in the early work of James R. Webb, but nothing as energized as this show. The script wastes no time establishing the basics of white persecution.The white authority figures see the Apache as a problem that needs to be removed by whatever means works. The treacherous, publicity-seeking Weddle (John Dehner) wants to profit from the situation, and is such a slimeball that he'll commit murder just to lessen his workload. Scout and tracker Al Sieber (John McIntire) is a professional with more integrity. He doubts that Massai will stop being a menace, but has an open mind and welcomes evidence to the contrary. (Sieber is also a real historical figure.) The cavalry commander in charge Lt. Col. Beck (Walter Sande) is an interesting creation, thoughtful and open-minded about Massai's potential for reform. The show even plays fair with the depiction of Charles Bronson's Hondo, an Apache working as a guide for the Army and eager for advancement. Massai considers Hondo a craven sellout, especially because he covets Nanlinle as well. The movie accepts Hondo as a logical consequence of assimilation.
This show and Vera Cruz appear to be Charles Bronson's last roles under the name Buchinsky. His first billing as Charles Bronson came in the same year's Drum Beat for Delmer Daves… but still playing an Indian.

Robert Aldrich shared Burt Lancaster's desire to dispense with Hollywood niceties. An entire episode in the movie celebrates the entertainingly brutal Massai-Nanlinle relationship. Massai tosses Nanlinle around like a sack of potatoes, drags her through the dirt, and ties her up for hours on end like a dog. It's practically a parody, yet the direction and performances don't elicit laughs. Some might think it not all that far removed from bondage porn. Since it's Jean Peters on the receiving end of the abuse, she comes out of it still looking like a million.
What was the deal with Peters and rough stuff?  In Samuel Fuller's Pickup on South Street she's game for a scene in which Richard Kiley literally cleans house with her, shoving and smashing her into one piece of furniture after another. The rough stuff in Apache only makes Nanlinle seem to love Massai more. Wotta gal, as they say. Did Howard Hughes respond to Peters' screen image?   They married three years later.
The finale of Apache is often noted as having been imposed against Robert Aldrich's wishes. The original script ended in a logical tragedy: Massai is shot down just as he shows a proclivity toward farming, assimilating as had the Cherokee farmer. United Artists (or Lancaster's producing partners?) allowed Aldrich to shoot that downbeat ending, but also instructed him to film an alternate upbeat finish, 'just in case.'
Naturally the director was later outranked and the happy ending was used against his wishes. "If you don't shoot it, they can't use it against you," he reasoned. The finished version feels good but is rather absurd. It doesn't make sense for the Army to show Massai mercy, considering that he has just shot, clubbed and stabbed several troopers.
We can't blame the producers, as the original downer ending would have left audiences for Apache in a bad frame of mind. Considering the industry climate of the time, the original ending might also have invited charges of anti-Americanism against the filmmakers. Mourning the bad historical deal handed Native Americans was acceptable, but not suggesting that winning the west was a genocide (gasp). When Aldrich took control of his films, his provocative, overheated dramas frequently invited conservative outrage.
Viewers incensed by Apache's view of Massai as an idealistic hero can take comfort in the fact that Robert Aldrich revisited this same subject matter twenty years later, in his jarringly violent, unsentimental tale of another Apache renegade, Ulzana's Raid… starring Burt Lancaster. The great star is still pretty darn spry, but he doesn't jump off any fifteen-foot rocks.
---
The KL Studio Classics Blu-ray of Apache is a quality remastering job with bright colors, strong contrast and a correct aspect ratio. An ugly 2001 DVD seemed to source the same ancient printing element from which TV prints had been made. The old prints even had the same ragged film tear I'd been seeing since the 1970s, in the same place, when Massai jumps up on a rock to shout his defiance at the Army patrol that has come to subdue him. MGM had those frames digitally repaired, along with several other instances of film damage.
Most viewers will not notice that the film's optical sections — pieces of film duplicated to make dissolves, mainly — are marginally less sharp than the original negative sections. Apache has many short scenes connected by dissolves, so it isn't unusual for a whole minute to go by with the ever so slightly softer dupe material. It's a shame that industry practices didn't routinely retain all of any given film's optical negative.
One happy thing is that the soundtrack is in great shape. UA lost a lot of audio and music masters around 1989, when an MGM-UA executive decided to save money by throwing away an entire vault of film and sound elements considered expendable. This one seems unaffected.
Kino's disc has no commentary; I'd really like to have heard Toby Roan talk on this one, as his interpretation of the show's political content might be different than mine. Robert Aldrich was a strong director — his aggressive liberalism (not a bad thing) shows up in both Apache and Vera Cruz, films on which he did not have final cut. After those two westerns Aldrich would impose his subversive POV on another producer's project, Kiss Me Deadly. From there he'd progress to his own United Artists contract with his newly-formed company Associates & Aldrich.
↑  The Massai scene that I mentioned once having a big film tear, became a full-page photo gag in a 1960s issue of Mad Magazine. Few decent color stills seem to be about for Apache, and almost all of them are shots of the producer-star.
Reviewed by Glenn Erickson
---
Apache
Blu-ray rates:
Movie: Excellent
Video: Excellent
Sound: Excellent
Supplements: Trailer.
Deaf and Hearing-impaired Friendly? YES; Subtitles: English (feature only)
Packaging: One Blu-ray in Keep case
Reviewed: December 1, 2020
(6399apac)

Visit CineSavant's Main Column Page
Glenn Erickson answers most reader mail: cinesavant@gmail.com

Text © Copyright 2020 Glenn Erickson