MGM's old-fashioned Irving Berlin musical has superior songs and powerful performances, especially that of Betty Hutton. She gets plenty loud and rambunctious, but it fits the 'big' Annie Oakley character. And the talented, under-appreciated Howard Keel really fires up the screen with her in songs like 'Anything You Can Do.' The WAC disc contains plenty of George Feltenstein- rescued unused audio material, plus footage … depressing footage … of Judy Garland's attempt in the leading role. Yep, the show may be PC minefield begging for a Cancel Culture intervention, but if it goes we'll have to put most of Hollywood film history in a landfill.

Annie Get Your Gun
Blu-ray
Warner Archive Collection
1950 / Color / 1:37 Academy / 107 min. / Available at Amazon.com / Street Date April 10, 2021 / 21.99
Starring: Betty Hutton, Howard Keel, Louis Calhern, J. Carrol Naish, Edward Arnold, Keenan Wynn, Benay Venuta, Clinton Sundberg, Mae Clarke, John Mylong, Chief Yowlachie, Evelyn Beresford.
Cinematography: Charles Rosher
Film Editor: James E. Newcom
Choreographer: Robert Alton
Art Direction: Cedric Gibbons, Paul Groesse
Musical Direction: Adolph Deutsch, Roger Edens
Music and Lyrics: Irving Berlin
Written by Sidney Sheldon from the musical libretto byHerbert Fields and Dorothy Fields
Produced by Arthur Freed
Directed by George Sidney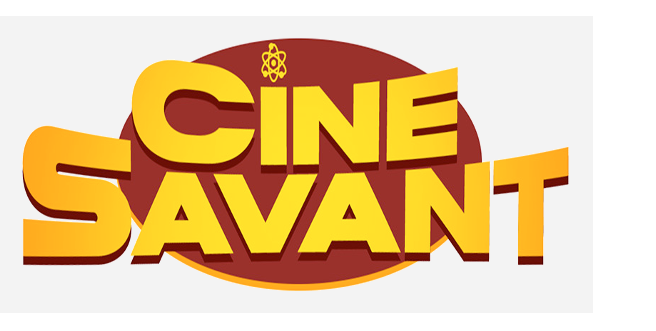 Up until recently the famous MGM musical Annie Get Your Gun had been MIA, unavailable, un-see-able for over a third of a century. Even random TV airings had dried up over rights issues — the contract for Irving Berlin's story and music hadn't been negotiated for new mediums like home video. The old 'MGM DVD Savant' began when an executive asked me if I was interested in answering some of the company's volumes of reader mail. A standout topic among other chronic questions was the unavailability of Annie Get Your Gun — the retirees of the late 20th century remembered the show well, and were disappointed that they couldn't see it. Clips shown in the That's Entertainment! movies increased interest in the missing title.
No authorized showings of Annie GYG had happened since way back in 1973, when Irving Berlin declined to renew his contract with MGM. We're told that part of his beef with the studio was anger over a long-gestating musical 'Say It with Music.'  The Arthur Freed project was on-again, off-again all the way through the 1960s, only to be summarily cancelled when James Aubrey came to power at MGM…. Berlin was furious. After the famed composer and songwriter passed away in 1989, negotiations with his heirs didn't improve. Only with the shift of the Turner library from MGM to Warners did the logjam begin to break up. For musical fans, the 2000 DVD release was a gift from heaven.

For most fans, all of a sudden there was a 'new' classic-era MGM musical to be seen. Taken from real life, the basic conflict in the Sidney Sheldon-adapted screenplay mirrors that of George Stevens' 1935 dramatic version with Barbara Stanwyck. Annie Oakley (Betty Hutton) joins the famous Wild West Show of Buffalo Bill (Louis Calhern) by besting top marksman Frank Butler (Howard Keel) in a shootin' match. A sunburned hick from the stix, Annie quickly rises to star status, creating a jealousy factor that complicates their romance. Befriended by the show's other topliner, the real Chief Sitting Bull (J. Carrol Naish), Annie makes a whirlwind European tour before returning to New York to face off with Frank and the high-toned, white gloved society gals he always said he preferred.
Annie Get Your Gun is a recent stage hit presented fairly straight. Other stage hits were greatly changed, as with On the Town. The studio also had a line of 'catalog' musical biographies based on a specific composer or songwriter, and of course, wholly original shows created from the ground up. The choreography that made big Kelly & Astaire MGM musicals so special often couldn't have been reproduced on a stage, what with the busy camera movement and cutting. Annie GYG only expands the show for a couple of big wild west scenes — it has no equivalent for a 'Broadway Ballet.' Only one song uses anything in the way of standard choreography. Most of the musical numbers mostly consist of the performers facing the camera and getting on with it.

A Ball-of-Fire personality.
What the show does have is Betty Hutton, a special all-round performer who rose to fame during the war years. Loud, brassy and spirited, Hutton is even more energized than Ethel Merman, her superior as a singer. Neither is Hutton the vocal equal of the film's original Annie, Judy Garland. Some will find her an acquired taste; this viewer loves her based upon just two or three performances. Her exaggerated hayseed as the early Annie is just too fun to be annoying (unlike Debbie Reynolds in the similar, headache-inducing The Unsinkable Molly Brown. Getting to love Betty Hutton usually happens by seeing her in Preston Sturges' The Miracle of Morgan's Creek, one of the funniest movies of its time. There she plays Trudy Kockenlocker, a wartime swing-baby who becomes, uh, pregnant by a soldier whose name she can't remember but sounds something like Ratskywatsky …. I digress. In that movie the 100% endearing Hutton bounced around in a party dress as the happiest ditz alive.
Even better for understanding Hutton's ball-of-fire wartime appeal is her famous musical routine Murder, He Says, gloriously recorded in B&W. It's as if she invented herself to top the Andrews Sisters and conquer radio and film all at once. Some of her songs in Annie Get Your Gun channel the same energy. The best is "I Got the Sun in the Morning," which gives Annie an anachronistic vocal inflection or two, along with some swing-era gestures. Hutton carries the positive anthem with one-woman powerhouse appeal — the energy lifts us out of our seats. Unfortunately, Betty Hutton is now most often seen in Cecil B. DeMille's grimace-inducing Best Picture Oscar winner The Greatest Show on Earth. She's directed to be so over-emphatic and obnoxious that the show's good qualities are difficult to appreciate.

The affable Howard Keel made his American debut in this show, becoming an MGM musical staple for a full five years. He's great, although the role of Frank Butler is mostly that of a jerk. Keel's duets with Hutton have real bite — when Butler and Annie square off nose-to-nose in "Anything You Can Do," the result is probably best single number he's done this side of Kiss Me Kate. The rest of the cast play able support. Louis Calhern and Keenan Wynn are fine, and I am corrected — their singing voices are their own. Ethnic chameleon J. Carrol Naish's Sitting Bull has an integrity that softens the thick non-PC humor. He's still more engaging than Frank Kaquitts' more authentic but grim Sitting Bull in Robert Altman's revisionist Buffalo Bill and the Indians.
Director George Sidney keeps things moving, although his assignment seems to be to salvage a half-sinking ship — Arthur Freed's production weathered an uncommonly high number of delays and personnel changes. Busby Berkeley was the director for a false start that fell apart due to Judy Garland's state of health. Not only was Garland replaced, with a delay to wait for Betty Hutton, but actor Frank Morgan died soon after filming began and was replaced by Louis Calhern. The film's overall design and costumes seem to have changed quite a bit as well.

The ten or Berlin songs are what has carried Annie GYG over the years, and several have hung on as standards. By now the only instant-recognition title is probably 'There's No Business Like Show Business,' which is no longer strictly associated with this movie after becoming its own early CinemaScope musical over at Fox. The 1998 Broadway revival with Bernadette Peters liberally rewrote much of the show's book, and dropped the "I'm An Indian Too" number outright. The movie indeed maintains a constant flow of 'Injun jokes,' the kind that stereotype them as clowning savages. There are totem pole jokes and squaw jokes and papoose jokes — standard stuff in 1950, but not likely to amuse everyone now, witty or not. In other words, I'm not volunteering to show Annie GYG to an audience of Native American activists.
What, not outraged yet?  The backbone of the story conflict is its equally dated pre-feminist moral, in which Ms. Oakley learns to stop competing with the macho Frank Butler, so that a 'proper and fitting' romance can fully bloom. The final scene has Annie purposely throw a shooting match on purpose so that 'the Man' can retain his pride. When it comes to outdated, un-constructive messages, the phrase "You can't git a man with a gun" is right up there with Carousel's "There are some hits that don't hurt."
---

The Warner Archive Collection Blu-ray of Annie Get Your Gun will delight the fans of Hutton, Keel and MGM musicals. Although not a sentimental favorite its killer songs and spirited performances place it way above average in the MGM musical heirarchy. Several scenes take place in the bright sunshine, as would befit a wild west show; although it hasn't the great design and delicate images of a show like The Pirate, all those circus banners and Indian headdresses make it a formidable Technicolor showcase. Sharpness and detail are way- improved over the older DVD, and I saw no color registration misalignments.
The WAC has retained Warners' tall stack of extras from the 2000 DVD release. An intro hosted by actress Susan Lucci presents five minutes of historical background about the real Annie Oakley and a quick description of the first, abortive filming attempt with Judy Garland. This reviewer edited the Lucci video piece. The disc producer had lined up George Sidney for a commentary but the director's health didn't allow him to set a recording session. He passed away just a couple of years later.
The extra musical numbers retrieved from the vault will provide a focus of attention for committed fans. Betty Hutton is seen singing 'Let's Go West Again,' a song nobody will miss. Three more numbers from the earlier Garland shoot were saved in workprint form. The first is an alternate for the opening 'Colonel Buffalo Bill' number. It substitutes an actress named Geraldine Wall for Benay Venuta, and as Buffalo Bill, The Wizard of Oz's Frank Morgan for Louis Calhern.

Judy Garland's showcase numbers are almost painful to watch. She honestly looks like death warmed over – sickly, emaciated, exhausted. This was at the height of her grave health problems, compounded by personal and professional upsets. The most energetic dynamo in musicals looks absolutely hopeless here. Garland's misery is transparently obvious … the desperation, frustration and pain.
On the slate takes and post-cut bits preserved on dailies for other movies, Garland typically looks more energetic and spirited than when the camera is rolling. Here she practically collapses every time 'Cut' is called. The studio must have known they weren't getting anything screenable, and were likely looking for a way to pull the plug, or to provoke Garland into quitting. Eventually she was plain fired. The woman had just given the studio fifteen years of brilliant, hugely profitable work. These extra numbers are even more painful when compared to the finished movie. In the Hutton re-do version everything is improved: costumes, choreography, blocking.
It's great to have Annie Get Your Gun on such a handsome Blu-ray, but its example ought to be a lesson for the rights holders that are just sitting on MIA movies, waiting for a big payday. The devoted core audience for any movie shrinks with time — many of the 'old folks' that wrote to MGM in the 1980s asking after their favorite show surely passed away long before Annie GYG found its way to DVD. George Feltenstein just recently re-premiered two marvelous musicals on Blu-ray, Pajama Game and Damn Yankees. Although available on DVD, the jump to Blu-ray has been stalled for 13 years. We have much from the Warner Archive Collection to be grateful for.
Reviewed by Glenn Erickson
---
Annie Get Your Gun
Blu-ray rates:
Movie: Excellent
Video: Excellent
Sound: Excellent
Supplements: Susan Lucci retrospective & intro piece (from 2000 DVD release); Outtake musical numbers: Let's Go West Again (Betty Hutton), Doin' What Comes Natur'lly + I'm an Indian, Too (Judy Garland), Colonel Buffalo Bill (Howard Keel, Frank Morgan). Stereo audio pre-recording session tracks: Colonel Buffalo Bill, Let's Go West Again (Betty Hutton), There's No Business Like Show Business (Judy Garland, Frank Morgan, Howard Keel, Keenan Wynn, with errors). Theatrical Re-issue Trailer.
Deaf and Hearing-impaired Friendly? YES; Subtitles: English (feature only)

Packaging: One Blu-ray in Keep case
Reviewed: April 18, 2021
(6486gun)

Final product for this review was provided free by The Warner Archive Collection.
Visit CineSavant's Main Column Page
Glenn Erickson answers most reader mail: cinesavant@gmail.com

Text © Copyright 2021 Glenn Erickson