Director René Clément brings an entertainingly eccentric David Goodis crime story to the screen in high style. A big score is being prepped by an odd gang, played by a terrific lineup of talent: Jean-Louis Trintignant, Robert Ryan, Aldo Ray, Lea Massari and the elusive Tisa Farrow. Only partly an action thriller, this one is weird but good — lovers of hardboiled crime stories can't go wrong. Studiocanal has restored the original version, a full forty minutes longer than what was briefly shown here.

And Hope to Die
Blu-ray
KL Studio Classics
1972 / Color / 1:66 widescreen / 141 min. / Street Date February 25, 2020 / La course du lièvre à travers les champs / available through Kino Lorber / 29.95
Starring: Jean-Louis Trintignant, Robert Ryan, Aldo Ray, Lea Massari, Tisa Farrow, Jean Gaven, André Lawrence, Nadine Nabokov, Jean Coutu, Daniel Breton, Emmanuelle Béart.
Cinematography: Edmond Richard
Film Editor: Roger Dwyre
Original Music: Francis Lai
Written by Sébastien Japrisot from the novel by David Goodis
Produced by Serge Silberman
Directed by René Clément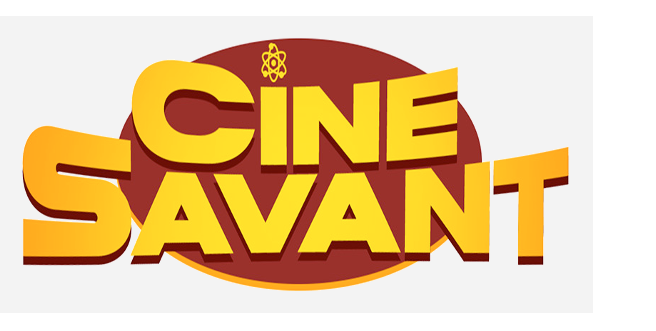 This movie is for people that like to curl up with an intense crime novel.
Around 1987 I met a feature assistant editor at Cannon who loaned me a steady stream of pulp crime novels by James M. Cain and others. One of the best writers he introduced me to was David Goodis. I read Goodis's Nightfall because I hadn't been able to see the movie yet — it was on my check-off list of pictures to look out for. The list of Noir thrillers from Goodis books is short but sweet. Dark Passage and The Unfaithful got Goodis going as a Hollywood writer. Directed by Jacques Tourneur, Nightfall is a classic, and Paul Wendkos's The Burglar has its fans as well. François Truffaut gave Goodis's Shoot the Piano Player a spin in the early days of the French New Wave.

There are few more French Goodis adaptations, but the best since Nightfall might be And Hope to Die from 1972. It's taken from two Goodis stories, Black Friday and Raving Beauty. The original title La course du lièvre à travers les champs translates roughly as "The hare's race through the fields." The adaptation is by Sébastien Japrisot, himself an accomplished writer of thrillers: Costa-Gavras' The Sleeping Car Murder, The Lady in the Car with Glasses and a Gun and Rider on the Rain. As in the best Goodis stories, it's all about the people.
The director is the famed René Clément, an old-school Frenchman whose work ranges from the classic Forbidden Games to war movies that take on enormous technical and logistical challenges: The Battle of the Rails, Les Maudits, Is Paris Burning?  Clément's Joy House and Purple Noon are classic murder thrillers, his Gervaise the best Zola adaptation, and This Angry Age is high on my list of movies to see.

And Hope to Die is unusually long for a tale crooks planning a major heist, and we're a half-hour in before we have any idea what's going on. But the characters are so interesting, we don't mind at all.
Antoine Cardot (Jean-Louis Trintignant) is on the run in French Canada, pursued by three vengeful Gypsies, for what we don't know. He witnesses a murder, and then ends up a prisoner at the river hideout of criminal thief Charley Ellis (Robert Ryan), a two-time loser who has gathered his associates for an outrageous crime. As part of the preparations they've hidden a hook-and-ladder fire truck in the barn. Antoine must talk fast to stay alive — he pushed gang member Paul out of a moving car, and it doesn't look like the man will live. The muscle-thug Mattone (Aldo Ray) is eager to kill Antoine, who is given the nickname Froggy. Paul's sister Pepper (Tisa Farrow) is equally unforgiving and unpredictable, and she always keeps her rifle close. The other kidnapper Rizzio (Jean Gaven) is more even-tempered, but Antoine soon gravitates toward Charley Ellis's girlfriend Sugar (Lea Massari). To his surprise, Antoine discovers that Charley likes him. He offers to take Paul's place in the caper, but Charley balks — he only wants to work with professionals, and Antoine is clearly hiding important details about why he was on the run… like those three Gypsies that are hanging around.

And Hope to Die is a constant string of surprises. In the first reel Antoine leaps from a moving train, runs for his life from a trio of killers and hurls a man from a moving car. We also see odd flashbacks: a small kid threatened with a knife, over a bag of marbles that bursts on stone steps. A psychic drum majorette (Nadine Nabokov) becomes a tangential part of the story. The criminal scheme only seems organized — we know it's all going to become as chaotic as that shower of marbles.
The rich characterizations are everything. Old Charley only looks frail — he's a sharp as a tack and has a nasty mean streak. Antoine knows he'd better not let himself be caught in a lie. Mattone is endearingly thick-headed and suspicious — he spends a full hour asking for permission to kill Antoine. Rizzio is a reliable cohort with an unusual skill — he can kill people by hurling billiard balls at them. Sugar should be Charley's girl, but he's granted her sexual independence because he's spent so many years in jail; Charley might kill Antoine for saying the wrong thing, but not for sleeping with Sugar. She gets the name from her baking and cooking skills — Pepper shoots a pheasant, and Sugar graces the crook's hideout with a fine gourmet meal.
Director René Clément gives full attention to David Goodis's quirky story details: a strange burial scene, a baby bed recruited to serve as Antoine's bunk. The most unbalanced member of the household seems to be Pepper, who holes up in her room and threatens to shoot anybody who disturbs Paul's body. There's also the fancy ring that Sugar puts on the barrel of Charley's automatic rifle, perhaps for good luck. And Antoine has reason to be worried when Sugar suddenly whistles a tune that Antoine recognizes — it's what one of the Gypsies plays on a flute.

The 'caper' just barely makes sense, but it is wholly original. Almost as in a Feuillade serial, the crime begins at the opera, with the crooks dressed in tuxedos.  ↑  We smile uncomfortably when they disguise themselves with pandemic-style surgical masks. The heist requires ramming through walls in an underground parking lot and climbing between high-rise buildings. Odd elements suddenly pop up: a gangster 'client,' a beautiful witness, a doll containing a hand grenade. Crooks shoot it out with cops between two skyscrapers, and the big payoff-betrayal plays out at dawn in a strange location outside the old 'Expo 67' fairgrounds.
Clément puts a lot of thought into making the technical details seamless. The hideout in the woods is beautiful. Antoine is the 'lièvre' of the title — he races madly through woods and fields blazing with bright colors. The caper's 17th-story high-rise action makes use of excellent visual tricks. My best guess says that it must be front-projection — there are no travelling matte lines and the composited backgrounds don't look like standard rear-projection.
Simple things like Rizzio's throwing of his billiard balls are completely convincing, because they aren't faked in editorial: the full action plays out in one shot. Perhaps the best trick of all occurs early, when Antoine throws the unfortunate Paul out of a car that must be going at least 30 mph. It looks rough — we believe he could have received deadly injuries. Paul is played by Daniel Breton, a career stuntman. The angle chosen appears to fake nothing, but I have an idea how it must have been done.

The great Robert Ryan would die from lung cancer just a year later, and his last three movies would be released after his passing. Ryan's body doesn't look as strong as it once did, but he projects his usual level of forcefulness. Ryan's Charley is faster than any of his crew, both physically and mentally. The scenes where he sizes up Antoine are particularly good. And Hope to Die takes place in French Canada to justify the language change — and Robert Ryan is dubbed in French. We miss his distinctive voice but the dubbing is excellent.
The usual 'nasty gang prepares for the big job' clichés don't apply here. At one point everyone gathers to watch Antoine do a special trick of stacking cigarettes end on end. The gang's 'family' dynamic reminds us a bit of the dysfunctional clan in God's Little Acre, filmed just fourteen years previous, and co-starring Robert Ryan and Aldo Ray (who also played together in Men in War.
Aldo Ray must be eighty pounds heavier than in the '50s movies. We're told that it's him doing his own French dubbing, in his trademark gravelly voice. Ray was asked to play thugs too often but his one is a keeper. Mattone is supposed to be stupid but he's the only one who fully sees through Antoine's lies. He's also the gang's most dependable and loyal member.

L'Avventura is Lea Massari's most famous film, but she disappears so fast in that story that we know her best from Louis Malle's Murmur of the Heart and Francesco Rosi's Christ Stopped at Eboli. Her Sugar is certainly not a gun moll or an enabler. She's remained faithful through a lifetime watching Charley go to jail, perhaps because she's never found a more promising alternative. Tisa Farrow is the 'other' Farrow daughter whose career went in a completely different direction.  ↑  This is one of her first pictures, and she'd soon move on to strange fantasies (Some Call it Loving), obsessive crime stories (James Toback's Fingers) and outré horror pix (Fulci's Zombie and Joe D'Amato's Antrophagus). Farrow's Pepper is a real wild card — a shy girl who's a dead shot and is slow to trust anyone. We're surprised that Charley doesn't give her a more active role in the caper.
Jean-Louis Trintignant has played everything from romantic leads to action stars, and somehow gotten away with it. He and Robert Ryan play very well together. Antoine is lucky that both women gravitate to him, and see him as the logical escape route from a crime that they intuit will not succeed. The ending (no spoilers) sees Antoine and Charley forming one of those 'let's go out together on this one' endings without the usual lame dialogue. In fact, And Hope to Die knows that its climax is when Charley and Antoine become a real team. The story has to go no further.
I was thoroughly entertained by And Hope to Die and had a hard time believing that I'd sat through 141 minutes without once looking at my watch. The only two downsides are the dubbing of Robert Ryan and the somewhat opaque childhood flashbacks — I'm not sure that I fully understood them.
---

The KL Studio Classics Blu-ray of And Hope to Die is a glowing remastered encoding of the very long original version of René Clément's quirky, exciting crime picture. The IMDB doesn't even list this 141-minute length but posts three shorter versions. Forty full minutes were cut out for the American English language version. Question: did Robert Ryan dub himself for that cut?  The movie did open in New York, but may not have received a national release.
The cinematography by Edmond Richard holds up very well, contrasting the beautiful countryside with the cold glass and steel in the city. The interesting, romantic music score by Francis Lai is also a standout. The New Wave manifesto slighted René Clément as part of what they claimed was a dead filmmaking tradition that needed to be swept away — but he's one of the more consistently excellent old-school French directors.
Commentators and 'partners in crime' Howard S. Berger, Steve Mitchell and Nathaniel Thompson engage with all of the odd signifiers that pop up — the Lewis Carroll connection, parallels with western movie motifs, etc.. They recognize that the movie is pretty obscure, like Trintignant's other U.S. crime film of the time, The Outside Man. We're told that 20th Fox's U.S. release version, the one that's forty minutes shorter, was mostly action with big pieces of character development cut out. We're reminded that Vincent Canby called it one of the worst movies of the year.
The commentators note the film's vague psychic sub-context. The criticism gets a little loose near the end, laughing at the caper for being ridiculous. The jibes are mildly offensive — the caper mechanics are no more absurd than in most thrillers of the time, like the buried money van in They Came to Rob Las Vegas. After telling us that the giant 'marble' dome we see was for Expo '67, they can't figure out that the vast empty area with the 'animal' markers is a remote parking lot for the fairgrounds.
The only laughable misstep I see in the film is when a 'double exposure' places an image of the mystery 'drum majorette-witness' in the center of the gang's polaroid self-portrait… it's a paste-up, not a superimposition. When And Hope to Die is over, we feel like we've experienced something very exciting — even if we leave with a stack of unanswered questions.
The original French trailer is a great piece of work — it captures the film's best qualities.
Reviewed by Glenn Erickson
---
And Hope to Die
Blu-ray rates:
Movie: Excellent
Video: Excellent
Sound: Excellent
Supplements: Audio commentary by Howard S. Berger, Steve Mitchell and Nathaniel Thompson; Trailer.
Deaf and Hearing-impaired Friendly? YES; Subtitles: English (feature only)
Packaging: One Blu-ray in Keep case
Reviewed: January 10, 2021
(6423hope)

Visit CineSavant's Main Column Page
Glenn Erickson answers most reader mail: cinesavant@gmail.com

Text © Copyright 2021 Glenn Erickson