Talk about a film whose time has come … Paul Mazursky's ode to womanly liberation takes a sensible, gentle approach. Yes, the husband was a total jerk, and so is the first man Jill Clayburgh's Erica turns to in need. What's more important is the feeling of empowerment on the personal intimate level: it's okay for a woman to have personal priorities; it's okay to decline commitment to the whims and wishes of a male companion. Forty-two years later, the premise holds — especially the film's emphasis on social support from one's friends.

An Unmarried Woman
Blu-ray
The Criterion Collection 1032
1978 / Color / 1:85 widescreen / 124 min. / available through The Criterion Collection / Street Date June 9, 2020 / 39.95
Starring: Jill Clayburgh, Alan Bates, Michael Murphy, Cliff Gorman, Pat Quinn, Kelly Bishop, Lisa Lucas, Linda Miller.
Cinematography: Arthur J. Ornitz
Film Editor: Stuart H. Pappé
Original Music: Bill Conti
Produced by Paul Mazursky, Tony Ray
Written and Directed by Paul Mazursky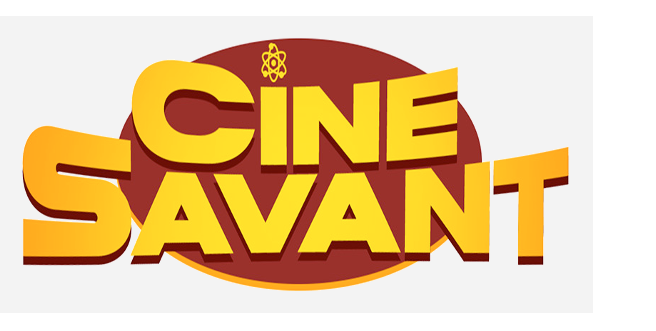 An Unmarried Woman elicited quite a bit of attention back in 1978. Naysayers tried to brand it as 'one of those' women's lib films, yet it proffers no ideological content and lets its dazed-but-stable heroine lead by example. Paul Mazursky's presentation of upscale Manhattanites dealing with unhappy realities feels accurate enough: many couples divorce, and men continue to prey on emotionally vulnerable women. It doesn't address the economic reality faced by the other 85% of American women, but the wives and mothers that can't run free because of financial and family-obligation restraints will surely identify with the feisty, fair-minded Erica.
We tend to forget the media distortion and scorn of the '70s that misrepresented the women's liberation. Mazursky's picture is a major achievement. He'd advanced quite a bit in ten years: after the trendy premise of his Bob & Carol & Ted & Alice, the writer-director advanced to more insightful dramas about eccentrics navigating awkward relationships. Unmarried is the high point of the first part of his career that began with 1973's Blume in Love. Mazursky's strong suit has always been sensitive drama, and he risked a lot by attempting to express a female point of view. I think he succeeded.

Manhattan stockbroker's wife and part-time gallery employee Erica (Jill Clayburgh) is the one member of her group of girlfriends who appears to have a happy marriage based on mutual trust. She lives in a nice apartment and sends her pleasant fifteen year-old Patti (Lisa Lucas) to private school. So it comes as a shock when Erica's husband Martin (Michael Murphy) meets her for lunch one day and tearfully announces that he's been having an affair for over a year. He loves his new girlfriend and wants to live with her. Erica walks away in shock and anger. She isn't comforted by the advice of her friends, all of whom are equally lost in their own relationship issues: mistrust, loneliness. Erica goes through a period of depression but has no interest in forgiving Martin. Friends set her up with a date, who makes a clumsy pass at her, as does her own doctor. Furious, Erica seeks counsel from a friendly (and divorced) analyst, Tanya (Penelope Russianoff). To her surprise, Tanya also recommends getting out and circulating. Erica launches into a one-nighter with Charlie (Cliff Gorman), an artist who's been chasing her off and on. She then falls more naturally into a promising romance with another artist, the successful Saul (Alan Bates). The painter is a doll, but has an agenda of his own. Erica likes him. But how much independence is she willing to surrender this time around?
Earlier attempts at serious women's lib pictures were hit and miss affairs. Frank and Eleanor Perry's Diary of a Mad Housewife (1970) is a well-made nightmare that places its thesis ahead of its characters — its infantile, abusive husband is entirely realistic, as such males are at all uncommon. That housewife didn't need to be told that she was mad, she needed to get herself a gun. Martin Scorsese's Alice Doesn't Live Here Anymore shows a less privileged woman struggling with her situation and not doing all that well by it. Pictures with more overt 'right on!' messages were pitiful failures. 1973's Stand Up and Be Counted introduced the song "I Am Woman, Hear Me Roar" but went precisely nowhere.

By 1977-78 audiences were ready for something different. Paul Mazursky followed his New York-based success Next Stop, Greenwich Village with a story about a divorcée, or to be precise, a separated female. Erica is living a fairly pleasant life when her marriage blows up in her face. She doesn't seem to see the everyday shallowness of her husband's commitment to her. We see it in his every selfish, petulant and disrespectful behavior, especially when sex is the issue. Martin hasn't even the backbone to play the heel — when faced with an adult decision, he collapses like a blubbering baby. He wants her forgiveness and understanding even though he's running off to be with a younger woman. Erica stares blindly as her marriage dissolves under his betrayal and cowardice.
An Unmarried Woman is a character study, not an empowerment fantasy — there are no cries of 'Right On!' or 'You go, Girl!.' There is some self-discovery to be had. Women identify with the grown-up-little-girl Erica when she dances around her apartment in her underwear, enjoying a ballet fantasy. It comes off as an fair expression of Erica's Life Force, her desire to bloom and realize her potential. She suffers and feels sorry for herself, but we admire her emotional resourcefulness as she reasserts control of her life. Mazursky's writing and directing exhibit are strong and his cast shines in extended relationship scenes. Erica's girlfriends form a chorus of conflicting voices, dealing with their own experiences. One is a bitter divorcée and another seems to accept her husband's philandering. Another is quite seriously carrying on an affair with a 19 year-old boy. Why not, reasons Erica: A man in his thirties would do the same thing with a 19 year-old girl.

Mazursky stages a convincing scene of Erica overreacting when she catches her daughter smooching with her boyfriend. A real psychologist plays Erica's gentle therapist. It's Erica that interprets the advice to 'get out among the living' to mean, go have a one-night stand. She tries the randy guy who's been after her, perhaps because she knows he's not a psycho, or because she doesn't think he'll turn her down. Her impulse to sleep right off the bat with another more promising artist doesn't seem like a horrible misstep either, as Erica initiates the move toward intimacy and uses it to get the sex issue out of the way. She's not a twenty-something bon-bon anymore.
The luminous Jill Clayburgh does a great service for the image of upscale New York women. She has a great smile, a hearty laugh and an intelligent gaze. She's graceful and self-possessed. Arthur Ornitz' camera catches her full-face without makeup and we like what we see. An Unmarried Woman has several scenes with partial nudity, which never seemed less exploitative. I'm not sure that Ms. Clayburgh ever got another role this good, not even in Andrey Konchalovskiy's marvelous, mostly unseen Shy People.

(spoiler)
An Unmarried Woman is the kind of picture that a husband might get dragged to, and then squirm knowing that they'll be measured and found wanting, no matter how little they resemble Erica's miserable wimp of a spouse. The show basically sticks to just one thesis, that a woman like Erica must assert her independence just enough to keep from being victimized. Self-esteem is the joy-killer among her friends. Her new boyfriend Saul is attractive but not perfect, and he leverages his charm to coaxe her into accompanying him to Vermont for the summer. As for Erica's responsibilities in Manhattan, Saul is confident that she'll opt to toss them in favor of pleasing him. He subtly suggests that there are probably other women in Vermont, and … you never know. But Erica is no longer interested in setting aside her life to serve as an accessory to a male agenda. But we know that she will manage. The finale leaves us with the interesting image of Erica struggling on the sidewalk with an oversized painting. What does the painting represent exactly… does it symbolize something?
(end spoiler)
I remember this picture soliciting strong reactions back in 1978. Some complainants argued that Erica had no real problems, considering that she retained a great apartment, lifestyle and daughter. That's only tangentially true. The lack of other disasters in her life allows the film to concentrate on her specific emotional problems. A story about a woman without means abandoned by her husband wouldn't be able to address the politics of female liberation… her first and perhaps only struggle would likely be to avoid homelessness. What do you think kept many marriages together in the past?

Other complaints about An Unmarried Woman were reactionary as well. Because the newly- liberated Erica runs into several jerks harboring fantasies about the sexual needs of fresh divorcées, it's assumed that the film encourages man-hating. But the one woman among Erica's girlfriends with a grudge against men does not find group approval. Since Erica takes a matter-of-fact attitude about sex and religion has no place in her decisions, I also heard other complaints that she is immoral, plain and simple, and therefore her problems are invalid. Perhaps those same people would endorse the warped vindictiveness of Richard Brooks' Looking for Mr. Goodbar?  That film invents a gruesome Catholic punishment for a woman whose sin is encouraging one night stands in bars. That takes us back to G.W. Pabst and the prehistoric attitude of Pandora's Box, with its theme that any expression of assertive female sexuality invites the cruel punishments of fate.
Lisa Lucas's daughter manages well to be a bright, opinionated player in several scenes, not just a kid who pouts and causes trouble. The mother-daughter relationship here is also a friendship, which comes off as a big endorsement for Erica's commitment to family relationships. Paul Mazursky plays a small role himself and is good. It's likely that many of the on-screen players were close friends of the director. The happily married Jill Eikenberry and Michael Tucker play a happily married couple … and the film accepts their success without comment.
---

The Criterion Collection's Blu-ray of An Unmarried Woman is described as a new 4K digital restoration. It certainly looks good. Mazursky and his producer Tony ray have used their budget to film all across Manhattan — on the roadways, boulevards and in what look like real restaurants, galleries and office buildings. The brilliant cinematography records it all attractively, without imposing a strong visual style. As Mazursky himself says, he's no Hitchcock, he just want to be true to his characters. The movie was a pleasant experience this time around, although I must say that Bill Conti's saxophone-dominated music score seemed a little repetitive.
That's the direction taken by most of the extras. They begin with a fine 2005 commentary by Mazursky and Jill Clayburgh, both of whom passed away before the reign of Trump. We learn quite a bit. Mazursky's co-producer Tony Ray was the son of Nicholas Ray. Kelly Bishop was fresh from winning a Tony for A Chorus Line. Mazursky has a lot of insights to offer, saying that a modern studio would force a faster pace and less character buildup. Clayburgh calls the filming a 'serendipitous experience' and tells us that Mazursky was more mellow than mellow can be. She thinks the film is a precursor to Sex in the City. The film gallery scenes are jammed with fine art, all of it real. Director and star have interesting thoughts about the now-legendary crybaby confession scene on the street — many viewers and critics assumed that it was meant to be comedic. That makes sense, I guess, although I don't see most of Mazursky's work as even being satiric. That people can be funny doesn't make life a comedy.
Most of the collaborator memories tend to be on the gushy side, as it appears that everybody Mazursky worked with loved him dearly. There's some of that here but also a great deal of thoughtful insight. Lisa Lucas expresses the thrill of working with the director. Michael Murphy offers much of the same, even if his memories tend to circle 'round to praise his own work and stature. He's pretty funny when recalling that his role as the craven Martin earned him dirty looks from passersby in the street. Author Sam Wasson's essay-lecture about Mazursky makes some good and informative points. An audio recording taken at a 1980 AFI talk captures the writer-director at his best: smart, self-effacing and forthright about his aims to express emotions and relationships honestly.
I particularly liked the insert foldout essay by Angelica Jade Bastién, who brings up scores of moments and references in the film that ask questions about women — what do they need and want and how do they get it?  She concisely sums up the various feminist movements that Unmarried Woman played against when new. Is there really a sisterhood of women?
– – – – → One last question: This is a 20th Century Fox title, and the entire film catalog of that studio is now controlled by Disney. This disc appears to have been licensed before that takeover. Is it is possible that, as rumored, Criterion and other boutique labels will no longer have access to the Fox library?  Let's hope that's not the case.
Reviewed by Glenn Erickson
---
An Unmarried Woman
Blu-ray rates:
Movie: Excellent
Video: Excellent
Sound: Excellent
Supplements: Audio commentary from 2005 featuring Paul Mazursky and Jill Clayburgh; new interviews with Michael Murphy, Lisa Lucas, and author Sam Wasson; Audio recording of Mazursky speaking at the American Film Institute in 1980, trailer. Insert folder with an essay by Angelica Jade Bastién.
Deaf and Hearing-impaired Friendly? YES; Subtitles: English (feature only)
Packaging: One Blu-ray in Keep case
Reviewed: June 7, 2020
(6285woma)

Visit CineSavant's Main Column Page
Glenn Erickson answers most reader mail: cinesavant@gmail.com
Text © Copyright 2020 Glenn Erickson