America as Seen by a Frenchman

This marvelous proto-documentary is a cultural travelogue, before such films became a conduit to express social outrage or moral condemnation. To the French filmmakers America in 1960 is still a land of wonders, a bigger-than-life fantasyland, where you can visit a places called Fantasyland and Frontierland and see your culture's past play out as entertainment. It's like Mondo Cane only in that it's free-form, taking in whatever the director François Reichenbach encountered in 18 months spent wandering through the country with a Techniscope camera in tow. Helping in the journey are Michel Legrand and Chris Marker, with an assist from Frederic Rossif and Jean Cocteau … it's class goods, a time machine to a lost Golden Age of consumerist, conformist harmony.

America as Seen by a Frenchman
Blu-ray
Arrow Academy
1960 / Color / 2:35 widescreen / 90 min. / L'Amérique insolite / Street Date June 2, 2020 / Available from Arrow Academy 39.95
Cinematography: Marcel Grignon, Jean-Mac Ripert, Jérome Sutter, François Reichenbachs
Film Editors: Albert Jurgenson, Claudine Merlin, Eva Zora
Original Music: Michel Legrand
Written by François Reichenbach, Chris Marker
Produced by Pierre Braunberger
Directed by François Reichenbach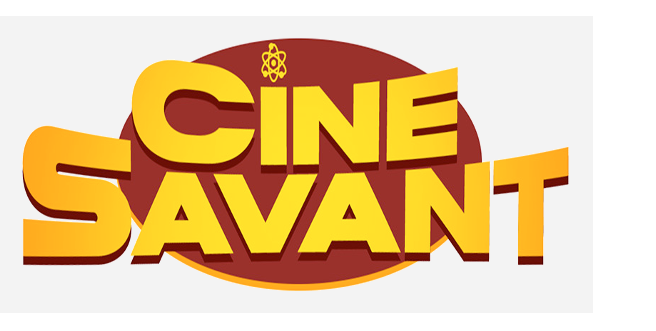 The 'Frenchman' of the title is the prolific filmmaker François Reichenbach. Although not part of the cinéma vérité movement, his documentaries haven't dated because his ethic was simply to show things as they are. He doesn't overly hard-agenda commentary or shape his visuals to fit a pre-set storyline. They say nobody sees a country better than an outsider. In this case we get an affectionate view of the State of Things in the U.S.A. in 1960… or, more likely 1958 and 1959, since Reichenbach traveled and filmed for a full eighteen months before returning to the editing room.
Many of us have seen a Reichenbach film and don't know it. According to Philip Kemp, Orson Welles' F for Fake contains most of a documentary that Reichenbach made about art forgery; reportedly a lot of the footage is unchanged.

Reichenbach didn't court controversy but apparently received his share in 1957 with a short film called Les marines. It showed the rough, borderline dehumanizing treatment given U.S. Marines in boot camp, thirty years before Stanley Kubrick's Full Metal Jacket.
The original title of America as Seen by a Frenchman is L'Amerique insolite, or 'Unusual America.' It's a free-form snapshot of the good old U.S.A., the peaceful & generally prosperous consumerist paradise that the U.S.A. represented to the world at the time. Reichenbach is not in a hurry to find extreme content, and he imposes no critical view on what he sees. Cinema's disenchantment with America wouldn't get fully into gear for five or six years, when the Vietnam war began dividing the country into warring camps.
Yet the movie has plenty to say about America, most of it heartfelt, postive and sincere. Poet Jean Cocteau's opening statement sets a tone of wonderment about our country. The spoken narration is written by Reichenbach, greatly assisted (I think) by the legendary filmmaker and documentarian Chris Marker. Marker would later contribute to some of the most insightful anti-Vietnam War movies that our State Department tried to suppress. The tone here is much different. The little bit of social comment that Marker and Reichenbach choose to add is benign, and affection. They seem to love America, and their tone is consistently one of approval:
"America has nine million farmers, but no peasants."

Being a random selection of found points of interest, America as Seen by a Frenchman indeed predicts the mostly disreputable 'mondo' films that would arrive in two years courtesy of the Italian mega-hit Mondo Cane. But instead of seeking out salacious or disturbing subjects, Reichenbach just looks for things that might illustrate the American character, to show Frenchmen what that giant nation over the Atlantic is really like. Reichenbach is definitely impressed by roads that go on forever, through the huge open spaces that could be found in the Western states.
The musical accompaniment is by Michel Legrand, who I don't think was yet being celebrated as an international favorite. Just one year later Legrand would link up with Jacques Demy, and make history. His main America theme has a tone of wonderment, and he is careful not to get too whimsical with individual episodes. The tunes make good use of choral effects.
An aerial opening lets us enter San Francisco Bay under the Golden Gate Bridge. We then start hopping all over the country, in an almost free-association pattern. We see a pioneer 'camping rally' in which thousands of Texas city folk take to the roads on horses, with wagons. The color-widescreen images are handsome, even when filmed in low-light situations. Images of wagons give way to a Mississippi riverboat, which turns out to be the boat-on-rails in Disneyland's Frontierland. Walt's amusement park isn't yet filled-in down to the last square foot. In Walt's dream life, America loves fantasy and wants to live a fantasy. Did they have to sneak a camera on the jungle ride?:
"Fake hippos frighten real children."
The list of arresting footage never lets up. We see giant harvest machines on the plains, a number of parades, the Soap Box Derby in Akron Ohio, Navy Crusader jets launching and alighting on the deck of an aircraft carrier. In a college football game all of the happy aggression seems to be in the bleachers. Old folks love a ghost town tourist destination with an old west theme.

We love the faces we see. We're reminded that some of the old folk may have been around when the West was Wild. A boy is served a giant ice cream platter. Various twins gather for a twins convention, a ritual the French narrator seems to feel is beyond all human understanding. Also confounding the Frenchmen is a rooster exhibited in a cage, who must play an arcade bowling game to be fed grain from an automatic feeder. If the chicken is meant to symbolize the American rat race, no narrator comes forth to say so. But the narration conveys a steady stream of gems of wisdom. The camera is always playfully observant, as in this appreciation of tourists armed with trusty Kodaks and Bell & Howells, like rows of rocket launchers:
"Everybody takes pictures all the time. They're all tourists. They go home, organize the pictures, look at them and then start their vacations."
The filmmakers say that Americans everywhere welcomed them. They were allowed entry to sheriff's offices, a maternity ward, fairs and even Disneyland. A major episode in the Huntsville State Prison shows in detail how prisoners are processed to attend a 'prison rodeo.' There they work as rodeo clowns and even perform in dangerous rodeo competitions. The narration says the winner gets time shaved off his sentence… ?

Out on the desert roads, a giant dinosaur advertisement and a wrecked car painted 'Jesus Saves' seems like a time machine to a 1960 I definitely knew — one roadside sign promising a reptile exhibit up ahead, guaranteed that I'd be on window lookout for fifty miles. We observe from a distance as a horse climbs a high ramp, so it and its rider can leap off a platform into tank of water. The French narration refrains from expressing shock, yet the message is clear: what a way to make a living.
The movie doesn't really look behind the scenes, or attempt an exposé: it isn't predatory. It happily notes things that might seem trivial, yet express the American character. A look at dogs and cats playing on Fire Island leads to views of a motorcycle club, and from there to a bit of vintage drag racing action. Then a carnival with midget car racing, followed by a junkyard with rusting cars, and from there to an urban renewal project with buildings being demolished. Yes we get it, we destroy cars and buildings as fast as we build them. But there's no moralistic finger-waving as in the preachy Koyaanisqatsi. Instead, the narrator's words go right to the truth of All-American entertainment:
"A fine line between pleasure and torment in these carnival rides."
The poetic interruptions come with Legrand's mood music and narration that sometimes feels like Terrence Malick's dream-storytelling style in The Tree of Life. Scenes of juvenile delinquents being processed, put through a lineup and placed in a cell are impressively candid. The voiceover doesn't judge, but instead remarks on faces that are unhappy, resentful, accusing. The narrator also calls them 'patient' — they teen arrestees act as if they don't care.
"Some are in for explainable crimes, but others are in for ones that are gratuitous and unexplainable."

We get a few views of Vegas lights and a huge shopping center. Of course it all comes down to materialism, yet there's no preaching, just wonderment at this consumerist paradise. America sometimes seems to be nothing more than a big shopping opportunity:
"America offers a promise of happiness to everyone. If you don't know what you want, come in because we have it."
We see weddings with big smiles, and beauty contestants arriving, all of them looking like versions of Grace Kelly or Jackie Kennedy. The filmmakers must have been impressed by A Face in the Crowd because of the special attention given perky drum majorettes: "Girls in white racing toward a happy future." We get our share of motels shaped like teepees, teenagers blowing bubble gum bubbles, the action at Santa Monica's Muscle Beach, limbo sticks, hula hoops.
The maternity ward section shows a father seeing his newborn for the first time — on a B&W TV monitor: "These children soon develop from the state where the television watches them, to where they watch television, forever." That pretty much pegs the truth. Billy Wilder may have stolen his joke in One, Two, Three from this show, the one about nine women cooperating to have a baby in just one month.

Of course this is made by Frenchmen who were likely told to sex things up a bit — you know, variety. We visit a striptease school for a minute or so. We also sit in on a calendar shoot in which a peaches 'n' cream nude model poses fetchingly to generate enthusiasm for fire equipment. The photographer at work might be Peter Gowland. Both he and Paul Ivano are credited on the film. Either Reichenbach or Chris Marker came up with this comment on the staggeringly beautiful models with their smiling, welcoming faces:
"Advertising models: tall women painted like pharaohs' wives."
The other glamour photo shoot arrives right up front, on Santa Monica Beach in the early AM. A pair of models cavort in the surf, hugging and kissing with excitement while. The narrator tells us that they just met each other a few minutes before, yet they present an image of total romantic harmony. It's like a California Dream A-Borning. (top image ↑ ) Her top becomes disarrayed, which makes us wonder if the eager Frenchmen paid a tip for a little skin. If so it was worth it. It's possible that other things in America as Seen by a Frenchman could have been staged, if only in terms of the cameraman saying 'can you do that again?' (with a French accent, I assume). But in general, nothing looks faked or manufactured. The excellent camera coverage is sufficiently catch-as-catch-can to break down my skepticism.
The non-staged element is particularly true in New Orleans during Mardi Gras. They gravitate toward some of the weirder drunken antics, such as a bizarre exhibition where nude men dress up to pose as nude women. Or at least I think I heard that right. But there's no sense of judgment, no sarcastic attitude. Even the Mardi Gras revelry isn't exploited to claim that America is culturally Off the Rails… it's just plastered party types flying the Freak Flag.
Reichenbach credits the famed documentarian Frederic Rossif (To Die in Madrid) with assistance… perhaps in the editing room?  America as Seen by a Frenchman comes along early in the documentary movement. It's not cinéma vérité and it doesn't make extensive use of sync sound, the technical advance that was already revolutionizing documentaries. The fact that it has no specific political angle elicited indifference from critic-advocates looking to set the world on fire. A few years later, the cinema woods would be full of documentarians chastizing America's policies on race and poverty.
But Reichenbach's show is honest, interesting and very entertaining.
---

Arrow Academy's Blu-ray of America as Seen by a Frenchman is a handsome restored encoding of this agreeable, embraceable wandering documentary. I had never heard of it before. I can report that it plays as a wonderful discovery, a vacation back to the world of my childhood. As I said up above, only foreign observers would be charmed by things as simple as a freckled '50s kid enjoying a huge tureen of ice cream. We got sicker than dogs, it was our right as young Americans!
The IMDB has some bad information (No, it can't be true!). Reichenbach filmed in Techniscope, the 35mm half-frame format that exposes a widescreen image that blows up to handsome full 'scope release prints. Cameramen like it because it's not anamorphic (until projection) — they can use flat lenses with the same depth of field, etc, as with a flat format camera. Techniscope was especially ideal for documentary situations where one must turn the camera on and hope something worthwhile will happen. Each 1000-foot film magazine is good for eighteen minutes of filming, not nine. Francesco Rosi was able to shoot entire bullfights for his The Moment of Truth, while reducing his film budget by 50%.
L'Amerique insolite has a great look. The Techniscope images become overly grainy only in pre-dawn scenes of the 'pioneers' on the Texas road. The lights of Las Vegas are also a bit dim, probably because 1958 film wasn't as fast as Haskell Wexler's 1972 film stock for American Graffiti. Color overall is excellent; the restoration makes the show look new. The title sequence reminds me of titles in a Pedro Almodóvar movie — cutout magazine images on colored backgrounds. We appreciate the English subs, that nicely translate the playful French narration. This is another example of good work from the great Chris Marker, a pioneer in film form in his own experimental documentaries.
Philip Kemp's video piece serves as a fine introduction to François Reichenbach, and includes compelling clips from his other films. The still gallery is a brief selection of behind-the-scenes shots. Caspar Salmon's essay 'Unusual America' graces a 24-page insert pamphlet printed in excellent color.
Good stills from America as Seen by a Frenchman are not numerous online — the movie looks much better than the images I found.
Reviewed by Glenn Erickson
---

America as Seen by a Frenchman
Blu-ray rates:
Movie: Excellent
Video: Excellent
Sound: Excellent (French language)
Supplements: Video appreciation of the film by Philip Kemp; still gallery, Illustrated collector's booklet with an essay by Caspar Salmon.
Deaf and Hearing-impaired Friendly? YES; Subtitles: English (feature only)
Packaging: One Blu-ray in Keep case
Reviewed: July 14, 2020
(6308inso)

Visit CineSavant's Main Column Page
Glenn Erickson answers most reader mail: cinesavant@gmail.com
Text © Copyright 2020 Glenn Erickson