U.K. director Mike Leigh directs films in a wide range of moods but his working-class dramas are what made his name. All or Nothing is an emotionally punishing story of everyday life on a lower rung of a stagnant economy, where nobody has dreams and pessimism is the order of the day. The bitterness and anger are most evident in the abusive attitudes and verbal brutality from one generation to the next, even with the caring, sensitive Penny (Lesley Manville) and the inoffensive Phil (Timothy Spall). Leigh's players craft heartbreaking characters whose individual miseries can't be dismissed. We invest heavily in the hope of a positive outcome even as everything we see says, 'no.'  Yet the film's honesty doesn't want us to give up on these people.

All or Nothing
Blu-ray
Severin Films
2002 / Color / 1:85 widescreen / 128 min. / Street Date November 23, 2021 / Available from Amazon / 29.95
Starring: Lesley Manville, Timothy Spall, Ruth Sheen, Alison Garland, James Corden, Marion Bailey, Paul Jesson, Helen Coker, Daniel Mays, Sally Hawkins, Gary McDonald, Ben Crompton, Paul Jesson.
Cinematography: Dick Pope
Production Designer: Eve Stewart
Art Director: Tom Read
Film Editor: Lesley Walker
Original Music: Andrew Dickson
Produced by Simon Channing Williams, Alain Sarde
Written and Directed by Mike Leigh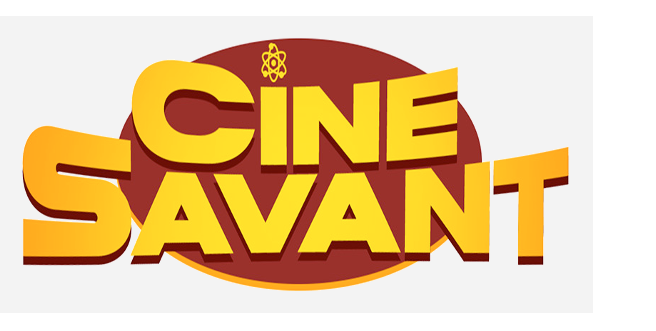 Here in the U.S. only a few of the films of Mike Leigh have been promoted as mainstream fare; most slipped in and out of art-film theaters or took up residence on Screen #6 of a six-screen multiplex. Thanks to Criterion we've become familiar with Leigh's hilarious take on Gilbert & Sullivan (Topsy-Turvy), his bright working class character study Life is Sweet and his extended family drama Secrets and Lies. The delightful Happy-Go-Lucky is only available on a Region B disc. A domestic disc of Leigh's High Hopes was released, but without subtitles, making its dialogue unintelligible.
2002's All or Nothing makes special demands on the audience, and for viewers with normal sensitivity it will occasionally feel like a punishment. Many of us live with difficult relatives or in homes where children are literally at war with their parents. Profane abuse is something I've never handled well, being lucky to have been raised in a conventionally civil environment. Mike Leigh's movies dig deep into the intricate relationships between very specific people, and I wouldn't be surprised to be told that the awful situations seen here are nothing unusual for some viewers. I hope not too many.

I don't want to spell out those relationships too much because All or Nothing lets its characters reveal themselves a little at a time. We get close to three or four households in a public housing block. It's not a desirable place to live, even if we don't see rampant drug dealing on the premises. Working mothers Penny (Lesley Manville) and Maureen (Ruth Sheen) are cashiers at the supermarket; both provide most of the support for their families. Maureen's daughter Donna (Helen Coker) is a bundle of problems, the first one being her boyfriend Jason (Daniel Mays), a belligerent thug with a terrible attitude. Penny's home life is even more of a disaster. Her daughter Rachel (Alison Garland) withdraws into herself to avoid the pain of home life; when she speaks it's just a whisper. She works as a cleaning woman in an old-folks' home, where a co-worker's attentions border on the creepy. Penny's Son Rory (James Corden) is seriously overweight and seriously maladjusted; he ignores his family and shouts obscenities when anyone tries to talk to him. Penny constantly finds him beating up on kids in the courtyard.
Penny receives little help from her passive, defeated husband Phil (Timothy Spall), who has lost the will to confront any of his problems. Phil works as a freelance driver but earns little because he sleeps in too late; Penny doesn't feel she can count on him when things get tough. Phil's fellow driver Ron (Paul Jesson) drinks too much and his wife Carol (Marion Bailey) is a full-blown alcoholic; she, Maureen and Penny socialize as best they can. Finally, there's Carol's daughter Samantha (Sally Hawkins), a teenaged troublemaker who tries to poach Jason from Donna. She also recklessly provokes Craig (Ben Crompton), a strange boy who has a crush on her. He creeps around, unable to approach Samantha directly; he may be the most disturbed of all.

Mike Leigh doesn't put his characters through such grueling, humiliating paces for no reason. Our patience is rewarded with convincingly intense, heartbreaking moments in which we forget that we're looking at performances. We spend the most time with Lesley Manville and Timothy Spall, and become seriously worried that they'll begin to lash out at each other like others do; the disc cover illustration of the distraught couple is distressingly accurate. The teary-eyed Penny is the stronger of the two, making the best of a family where neither child is 'successful.' In this environment every young adult is a mess of psychological issues. The boys become warped or violent; Jason already has an ugly facial scar. The girls feel inadequate and make terrible mistakes; they're easy candidates to become unwed mothers. The children are in desperate need of security, peace and a chance for self-esteem, but there's little to go around — their parents are defeated by it every day.
Lesley Manville's responsible Penny is the focus of our concern but Timothy Spall succeeds in communicating Phil's own sense of failure. Equally well-conceived is Ruth Sheen's Maureen, a trouper who faces adversity with unflagging optimism. Maureen never caves in, even when her daughter Donna brings her bad news, or when she must physically shove the violent Jason from her doorway. The easy-going Maureen sympathizes with Penny and tolerates everyone else. She's even tolerates Carol's drunken disaster at a Karaoke bar. As icing on the cake, Maureen walks to the stage and proves that she can carry a tune better than anyone. We're completely charmed.

The film pulls in a wider range of faces via vignettes with the fares in Phil's taxi, where he passively deals with all kinds of people. In one extended scene Phil connects with Cécile (Kathryn Hunter), an interior designer who is at first abusive, and then strikes up a kind of friendship with him. It's a typically atypical Mike Leigh encounter. No two people bounce off each other in the same way.
There are also no villains. The demanding taxi dispatcher Neville (Gary McDonald) berates Phil for his lack of assertiveness, but also tries to help him. Neville has his own problems with a daughter (Diveen Henry) who clearly doesn't like her job. Phil's son Rory is in deep psychological quicksand —  an unfavorable environment and social rejection have made him an insufferable monster. Ditto the unpredictable Craig, an anti-social creeper. Samantha teases Craig just enough to make him do something terrible, that proves that he's genuinely dangerous.

This is Sally Hawkins' first film role of note, and she steals every one of the four or five scenes she's in. Full of contempt for her alcoholic parents, her Samantha is a sly troublemaker and a tease on the prowl for sexual challenges. She may not be a heroine but her feisty attitude is a godsend: in the big calamity of the final act Samantha takes charge when her own mother Carol proves useless.
Mike Leigh's unfussy camera direction is also inspired. The angles and compositions frame behaviors without imposing meaning on them. Shots taken on the street or in businesses always seem authentic, natural. When Penny rushes from her job during an emergency, it's the same kind of controlled panic we've all experienced: a life may be in danger, but she has to check out properly or she'll lose her purse, her bicycle, who knows.
Phil gets one of the final speeches; when Penny finally demands that he account for himself he owns up to his complete lack of self-esteem, and catalogs his disadvantages: "I've got no skills…" etc.. But he can't go on if Penny doesn't believe in him. If she does he can do better, he's sure of it. All or Nothing solves no problems but it does give Penny and Phil a bit of hope. If people can just be respectful of each other, just for a day, things will work out. After the emotional beating we're given in All or Nothing we'll settle for anything positive.
---

Severin Films' Blu-ray of All or Nothing is licensed from MGM. The transfer has perfect color and contrast, and the surprisingly rich soundtrack is given a fine polish. For us in the States, the most- appreciated feature is the English subtitle track. Twilight Time put out an excellent Blu-ray of Leigh's High Hopes, but trying to follow its story without subs was hopeless.
The extras are illuminating, welcome. Separate interviews with Mike Leigh and cinematographer Dick Pope are present along with a great round up of interview sessions with Marion Bailey, James Corden, Lesley Manville, Daniel Mays and Ruth Sheen. Leigh's moviemaking process is unique; he gathers his cast for 'rehearsals' in which they improvise characters with entire backgrounds — and create a script together. The actors are fascinated by the process and discuss it at length — their input is not a collection of 'Mike Leigh is a genius' endorsements.
I'm happy that Severin is putting this show on Blu-ray here in the U.S. … but I don't think they'll promote it with their regular lineup of horror pictures.
Reviewed by Glenn Erickson
---
All or Nothing
Blu-ray rates:
Movie: Excellent
Video: Excellent
Sound: Excellent
Supplements: Excellent.
Deaf and Hearing-impaired Friendly? YES; Subtitles: English (feature only)
Packaging: One Blu-ray in Keep case
Reviewed: December 1, 2021
(6625noth)

Visit CineSavant's Main Column Page
Glenn Erickson answers most reader mail: cinesavant@gmail.com

Text © Copyright 2021 Glenn Erickson