Burt Lancaster and Edward G. Robinson are excellent in this adaptation of Arthur Miller's award-winning Broadway play, about a family torn apart by the denial of dark secrets from the WW2 homefront. Mady Christians is the mother who refuses to accept her son's death, and Louisa Horton and Howard Duff the brother and sister trying to understand how their father could ship defective war materiel responsible for needless combat deaths. The show is powerful, even with Miller's social message muted — and director Irving Reis gets it all on screen.

All My Sons
Blu-ray
KL Studio Classics
1948 / B&W / 1:37 Academy / 94 min. / Street Date January 4, 2022 / available through Kino Lorber / 24.95
Starring: Edward G. Robinson, Burt Lancaster, Mady Christians, Louisa Horton, Howard Duff, Lloyd Gough, Harry Morgan, Arlene Francis, Elisabeth Fraser.
Cinematography: Russell Metty
Art Directors: Hilyard Brown, Bernard Herzbrun
Film Editor: Ralph Dawson
Original Music: Leith Stevens
Written for the screen by Chester Erskine and based on the play by Arthur Miller
Produced by Chester Erskine
Directed by Irving Reis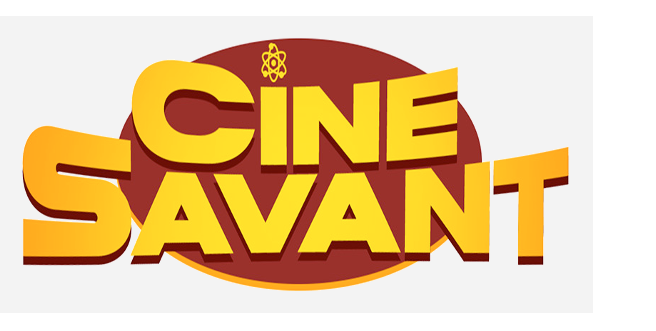 Before Death of a Salesman and The Crucible there was Arthur Miller's award-winning All My Sons, an almost perfect Broadway play made into a powerful film just two years later. Guaranteed to provoke audiences, Miller's dark domestic tragedy is essentially a critique of consensus Americana after the victory. Progressives like Miller wanted the country to realize that that the whole 'system' needed work — American business, politics and even family culture.
Directed by Elia Kazan and starring Ed Begley, Arthur Kennedy, Beth Merrill and Karl Malden, the stage success of All My Sons  gave Miller the courage to continue as a playwright. Universal-International's beautifully rendered film version plays as a dark fable about the need for greater moral responsibility: we should be accountable not to just our immediate family, but to society at large. Directed by Irving Reis, the film opens up Miller's highly compressed drama but does not relax its tension: in this intimate pressure cooker, troubling family secrets stress relationships to the breaking point.
The Keller family is living a lie. Chris Keller (Burt Lancaster) returned from the war two years ago and has decided that he doesn't want to work for his father Joe (Edward G. Robinson), a factory owner. Joe resists his son's talk about moving away to marry his sweetheart Ann Deever (Louisa Horton), a problem that at first seems tied to a 'war ghost' that won't go away. Joe's wife Kate (Mady Christians) is in denial about Chris's older brother Larry, a pilot that went missing in action three years before. Kate won't acknowledge Larry's death: she doesn't want his clothes disturbed or his piano played. She won't hear of Ann and Chris getting together because Ann was Larry's sweetheart.
Kate's denial is a symptom of an even more disturbing problem. Joe's former partner in Keller Machine Works is Ann's father Herbert Deever (Frank Conroy), and he's serving a prison term for giving the Army Air Corps airplane engines he knew were faulty — that were determined to be the cause of 21 flyer deaths. Both Herbert and Joe were arrested, but Joe was exonerated at the trial. Through Ann and her brother George (Howard Duff), Chris begins to doubt Joe's version of events. George's new accusations bother Chris less than his father's overly defensive behavior — the old man becomes aggressive at every mention of the subject.
Is Everybody Guilty?
Are all hale and hearty characters hiding something?  Joe Keller is a bullish self-made man, the kind that 'built America' and probably cut corners to do so.  But the Bad don't always Sleep Well, and the family that Joe claims to have been protecting can't handle the ugly truths he's trying to suppress. Mother has retreated into fantasy. Chris has so far accepted the official story. Like many veterans, he's vaguely disappointed that the war hasn't changed anything. Chris talks about needing to be inspired by his work, whereas Joe harps on the imperative of earning money, one way or another.
Chris's love for Ann is the catalyst. As in a Greek tragedy, Kate becomes convinced that Ann has come to destroy everything. Kate does her best to fix things. She almost sways George into accepting the Kellers as his substitute family. But George's dad is now in prison while Joe struts about playing innocent. When George went to war he lost the steady girl he left behind, Lydia (Elisabeth Fraser). She instead married the draft-deferred Frank Lubey (Harry Morgan) and already has three children. George has had four years to recover from Lydia, but is still surprised to see her.

Although Joe insists that the past is forgotten, his culpability is an open secret whispered around town. Chirpy neighbor Sue Bayless (Arlene Francis) lets this cat out of the bag when talking to Ann. Her husband Dr. Bayliss (Lloyd Gough) senses the dysfunctional tension at the Keller house. An ugly scene in a restaurant ruins the Kellers' evening out — Mrs. Hamilton (Helen Brown) lost her son in the war, and takes it out on Joe by loudly calling him a murderer.
The movie retains the play's dramatic compression. Miller's speeches parcel out hints of Joe's Lie in little statements and dialogue references. Questioned and harassed, Joe can only be expected to balk and backfill, sidestep and counter-accuse. He makes excuses even after being caught in a bald lie. But Ann holds in reserve a secret that will make the awful truth unavoidable.
Writer and producer Chester Erskine's alterations to the play are mostly for the better. The opening scene shows Joe digging up a fallen tree that in the play has a special meaning: it was planted when Larry was born. Larry Keller remains an unseen memory, but Herbert Deever is now an on-screen presence.  Chris visits him in prison, and in a new flashback Deever discusses the defective airplane cylinders with a shop foreman.
The adaptation reportedly removed additional dialogue about moral responsibility. The film limits the wrongdoing to Joe and Herbert, but Arthur Miller's uncut play suggests that our free enterprise system is at fault as well. Chris Keller asks if his idealism is foolish, if  'telling the truth'  can do anything positive in such a corrupt world. Joe would argue that what's done is done.  Coming clean won't bring those airmen back to life.
That kind of existential pessimism slides All My Sons into film noir territory despite its  'social message' moralizing. Robinson's blindly selfish Joe Keller is a bit like his reckless immigrant banker Gino Monetti in Joseph Mankiewicz's very noir House of Strangers. Monetti has fewer flaws but offers the same excuse for his wrongdoing: he's simply taking care of his family first.
"The truth, the truth! What good is the truth if it destroys us all?"
Director Irving Reis is not well known but his work here is exemplary. Even with the theatrical construction and interior sets for the Keller back yard, etc., Reis' smooth direction blocks scenes well and gives the show a confident forward momentum. I was struck by some of the art direction. When George first arrives at the Kellers'  the camera follows him left until a tree almost blocks our view. The dark tree 'rhymes' with Leith Stevens' apprehensive music, making it clear that the outwardly calm George has grave business to conduct. This is the best Irving Reis picture I've seen, although I'm told his last show The Four Poster is excellent.
Edward G. Robinson was at this time enjoying a creative peak in The Red House, Key Largo, Night Has a Thousand Eyes and House of Strangers. Is it safe to assume that Burt Lancaster was on loan from Hal Wallis?  He's excellent as the good son forced to confront his father, to drop his illusions. Lancaster would later make a number of pictures with social agendas; he wrote that he wanted to do this show because of its message.
Other fine actors had extensive stage experience. The lovely Mady Christians is a favorite from the Wyler/Hawks Come and Get It; at 54 her casting is age appropriate as well. The fresh, non-glamorous Louisa Horton made only a handful of films, notably the anti-Red noir Walk East on Beacon! on which she worked with her husband George Roy Hill.
Howard Duff was fresh from the Hellinger hits Brute Force and The Naked City.  Character actor Frank Conroy is an effective addition. The actor often played cautious men unsure of their authority, as with his Presidential envoy in The Day the Earth Stood Still.
Lloyd Gough is the film's biggest blacklist victim; his acting career and that of his wife Karen Morley were stopped dead. Gough's last role was in Fritz Lang's western Rancho Notorious, but Howard Hughes had his name removed from the credits. Harry Morgan had been a solid character actor for several years; he stood out in the interesting noirs (The Gangster, Appointment with Danger) before receiving a profile boost in several pictures with James Stewart, especially The Glenn Miller Story.
Arlene Francis is bright and cheerful in what remains of the Sue Bayless part in the film adaptation. Fans of Billy Wilder's One, Two, Three will be delighted to see her fourteen years younger, but with the same vocal intonations and nasal laugh. The old Bela Lugosi horror item Murders in the Rue Morgue is a must-see, just to ponder the spectacle of the vivacious Francis at age 25, as a screaming torture victim.
And finally there's Elisabeth Fraser, who is fresh and attractive here as Lydia, but her function is a bit disquieting. She enters to show off her cute wartime baby.  She returns again dressed to impress her old boyfriend George. He's visibly affected by her presence.
Although pruned of the play's most provocative material All My Sons still comes off as strong social comment. Writer-producer Chester Erskine contributed to some good movies as a writer (Angel Face, Split Second) and also produced Robert Mitchum's marvelous The Wonderful Country.
If Chris Keller were a more proactive character he would have been a natural for the actor John Garfield. But Lancaster is excellent in the most physical scene, almost attacking his father:
"I was dyin' every day, and my boys were dyin'. And you did it for me? . . .  Don't you have a country?  Don't you think about people?  Don't you live in the world?  Haven't you got a heart?"
---
The KL Studio Classics Blu-ray of All My Sons is a fine transfer of a show we hadn't seen for decades although the Universal Vault series released a DVD in 2014. This new disc is a new remaster but a couple of reels appear to have come from secondary elements. Some mottling of contrast is visible for a few seconds in the middle, and the last reel is the tiniest bit degraded. A bit of unrestored damage also pokes in at one point. The flaws are slight and barely noticeable, as the film is a riveting experience. Aiding considerably is a sensitive music score by Leith Stevens. It seems to prowl under the 'normal' opening scenes, adding to our apprehension of conficts to come.
I noticed one scene change (across the transition to disc chapter 3) that sticks out as a last-minute editorial trim. After Joe Keller says 'we're going out to dinner!', an abrupt cut takes us to a close-up of drinks being poured in the restaurant. I assume the end of the scene was dropped to save time.
I also keep an eye out for special effects work. A nighttime hilltop view appears to be a giant backlit cyclorama. Optical whiz David S. Horsley is given a 'special photography' credit. His contribution is a matte painting of the Keller steel plant, with Joe's name on the smokestacks (the first shot up at disc chapter 4).
The disc comes with several trailers but none for All My Sons. The pleasant feature commentary is by Kat Ellinger and Lee Gambin. They impart interesting facts and background, but not a great deal of hard production information or insight into the play's adaptation to the screen. They instead chat and converse about the film's themes and the functions of the various characters, free associating in a way that brings up good content but also spirals off into digressions. We do get some talk about Miller's collaboration with and eventual estrangement from Elia Kazan, after the famed director informed on many of his closest stage and screen associates.
The show floored me when I was a teenager, perhaps because of its 'morally gray' father figures — I was more accustomed to movies that endorsed standard family values. The people I watched it with remarked that the ending is 'good but sad, depressing.'  I brought up the example of Dana Andrews and Teresa Wright at the end of The Best Years of Our Lives — their relationship also gets off to a rocky start because of wartime disruption. We're told that All My Sons was not a hit, but what does that matter now?  It's a good adaptation of an important play, and it surely gripped audiences in 1948. The original ad artwork may have contributed to the film's disappointing box office — it sorely lacks a 'you need to see this' angle.
Reviewed by Glenn Erickson
---
All My Sons
Blu-ray rates:
Movie: Excellent
Video: Very Good
Sound: Very Good
Supplements: Commentary by Kat Ellinger and Lee Gambin; trailers.
Deaf and Hearing-impaired Friendly? YES; Subtitles: English (feature only)
Packaging: One Blu-ray in Keep case
Reviewed: January 21, 2022
(6653sons)

Visit CineSavant's Main Column Page
Glenn Erickson answers most reader mail: cinesavant@gmail.com

Text © Copyright 2022 Glenn Erickson