Abbott & Costello perform at full strength in this very good, very silly jungle safari comedy. It's definitely for kids and nostalgic fans — with equal parts slapstick, cornball repetitive vaudeville gags, and Lou Costello's weirdly endearing infantile schtick. An impressively beautiful restoration has pulled it back from the pit of Public Domain ugliness. Plus ClassicFlix & the 3-D Archive appoint this 2-D movie with a tall stack of creative, relevant extras.

Africa Screams
Blu-ray
ClassicFlix
1949 / B&W / 1:37 Academy / 79 min. / Special Limited Edition / Street Date June 30, 2020 /
Starring: Bud Abbott, Lou Costello, Clyde Beatty, Frank Buck, Max Baer, Buddy Baer, Hillary Brooke, Shemp Howard, Joe Besser, Burt Wenland, Charles Gemora, Arthur Hecht, Bill Walker, Martin Wilkins.
Cinematography: Charles Van Enger
Film Editor: Frank Gross
Original Music: Walter Schumann
Written by Earl Baldwin
Produced by Edward Nassour
Directed by Charles Barton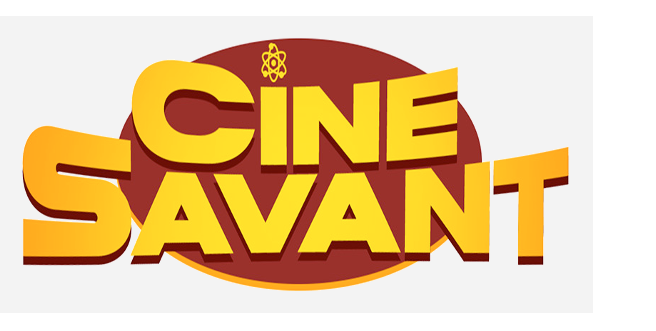 I can't say that I was one of the zillion '50s kids that were avid fans of The Three Stooges and Abbott & Costello. The Stooges' short subjects seen at kiddie matinees just seemed bizarre. I don't know what possessed my parents to take me to Lou Costello's final film The 30 Foot Bride of Candy Rock (1959). I loved the special effects and wondered who the funny little guy was.
Everyone loves Abbott & Costello meet Frankenstein, which was my entree into the A&C universe; I have to defer to better informed friends for details on their career. The pictures of their post- Universal exclusive years can be … odd. Jack and the Beanstalk (1952) I now appreciate as charming child's fare. Its songs sound exactly like the kiddie musical records I was given as a small child. Abbott & Costello's first independent picture The Noose Hangs High practically defines the term 'misfire.' The much later picture Dance with Me, Henry is a weird mix of pathos and comedy, none of it first rate. But I was pleasantly surprised by my first full viewing of 1949's Africa Screams. Director Charles Barton's direction is quite good. This little independent for William and Edward Nassour looks great, and is almost as polished as their earlier Universal productions.

Why didn't I expect much of Africa Screams?  I remember a page in an old Famous Monsters of Filmland issue that displayed side-by-side pictures from two Nassour Bros. movies, this one and The Beast of Hollow Mountain (1956). Somehow I got the wrong idea — that the A&C movie had a dinosaur in it, and that it wasn't any good. Now I know better.
The comedy team's new semi-independence might have put some extra spirit into Africa Screams. The story isn't ambitious but the duo's energy is high. Lou Costello runs through his full repertoire of burlesque/vaudeville hamming — fake bravado, craven cowardice, plus various bits of childish schtick that kids love. He beams when Abbott gives him a nickel: "A nickel!" Lou is a big but endearing baby when doing his 'I've been a ba-a-a-d boy' act. I suppose it helps if one hasn't been exposed to the team's stage act of old. Star comedy acts aimed at adults were always a lot 'bluer' than is reflected in tamed-down Hollywood movies — Red Skelton, Martin & Lewis, etc..
I found Africa Screams always amusing and sometimes quite funny. All lowbrow comedy from this time is dated, but the biggest surprise (especially in this year of major protests and uprisings) is that the film's race content is basically benign, unlike some of its ad art. The buying public for the show will primarily be fans of nostalgic comedy, that don't automatically condemn the values presented in old movies.

Africa Screams is a generic comedy-in-the-jungle romp, with high-grade acting support. Hillary Brooke (Invaders from Mars) is Diana Emerson, a sleek femme fatale who hires book clerks Buzz Johnson & Stanley Livington (Bud Abbott & Lou Costello) on her African safari because she thinks Stanley can draw a map to 'Bangui Territory,' where diamonds can be found. Diana's henchmen Grappler and Boots (Celebrity boxing brothers Max & Buddy Baer, ↑ ) are eager to kill our duo as soon as the diamonds are secured. Also along for the trek are Diana's silly aide Harry (vaudeville veteran Joe Besser), and the near-blind sharpshooter Gunner (veteran 'Stooge' Shemp Howard). Lending the show safari cred are the famed animal tamer Clyde Beatty and the big game hunter Frank Buck, playing themselves. Moviegoers of 1949 still associated Beatty and Buck with immensely popular films about daring exploits with wild animals.
Stanley naturally runs afoul of various lions (aided by rather good special effects), while a pack of playful chimpanzees torment and kayo the big bruisers Grappler and Boots. Diane's cover story is that her safari seeks to capture the 'gargantua ourangutan(g),' a rumored giant ape monster. ( ← ) The special effect for the shot of the giant ape is so polished, we assume that the producers tapped the Universal optical department. This independent production also borrowed other key Uni technicians that A&C liked to work with.
The substandard Public Domain copies that once circulated of Africa Screams obscured its excellent visual effects. We can now see that clever mattes and sharp rear projection place Lou and Bud in proximity to the ferocious-looking lions. In one close-up, an animated optical is used to make Stanley's eyebrows fly up in surprise.
The one trick that offends on the race sensitivity meter is an optical as well. Confronted by the giant ape, a group of African cannibals turn 'white' with fear…. the kind of joke we associate with silent comedies that commonly featured caustic jokes about blacks, Jews, immigrants, gays, Mexicans, 'Chinamen,' hoboes, etc.. We'll have to wait to see if a new cultural police demands that Africa Screams be destroyed, along with Gone with the Wind and twenty thousand other unreconstructed Hollywood films of the past: 'Bring Me the Head of Butterfly McQueen.'
The show's mechanical crocodile looks pretty decent, but the star wild animal is a normal-sized ape that befriends Stanley. Makeup specialist Charles Gemora plays the ape and his costume and pantomime are excellent. It's interesting that the gorilla-Stanley subplot isn't developed further. The unnamed gorilla makes numerous anthropomorphic gestures of friendship. Stanley is too frightened to understand, even when the gorilla tries to give him the bag of priceless diamonds. But the final scenes show that the man-monkey relationship worked out after all.

Clyde Beatty snaps whips at lions in a jungle cage. Max and Buddy Baer duke it out ("I'll hit you harder than Louis ever did!") until the delinquent chimpanzees fell them with coconuts dropped from high above. Hillary Brooke is just sinister enough to add a little tension, but not enough to distract from the silly comedy. She continued as a favorite Abbott & Costello support player on their TV show. A&C generously grant comic bits to Joe Besser ( ↑ ), who whines and minces his way through schtick that I'd suppose was originally identified as a 'pansy' act, like a few of Bert Lahr's asides as the Cowardly Lion: "Oo-oo you sni-i-i-tch!"  Shemp Howard's nearly sightless sharpshooter hasn't as much to do. After we get the joke that his Gunner can't see anything, the gimmick is used up.
Seventy-one years down the line, Lou Costello is still endearing, Bud Abbott's straight man is still conniving, and the movie remains amusing. Little kids loved it back in the day, that's for sure.
---

ClassicFlix's Blu-ray of Africa Screams is a stunning encoding sourced from the original nitrate negative and other fine-grain film elements, all restored by the gentlemen of the 3-D Film Archive. The work was made possible by a Kickstarter campaign commemorated in a new end credit roll that lists what could be 800 donor-contributor names, adding six minutes to the film's running time.
The short quality evaluation is that the show now looks better than new. The bright and detailed picture allows us to scrutinize the excellent optical effects and the not-at-all-bad interior jungle sets. The foliage never suffers from the "Bomba the Jungle Boy Wilt," where the greenery looks like nobody's watered it for weeks. I think I detected a clever production trick. In many wider shots the camera peers through squarish frames lined with fresh foreground greenery, giving the image depth and texture — and perhaps disguising the repeat use of the same parts of a limited jungle set.
The disc is loaded with fun, relevant extras. The main task of enlightening viewers is carried by Ron Palumbo's excellent, informative commentary. He covers everything, from where the film's title came from, to every trick effect to every cast member, including the black actors playing the bearers and the Bangui tribe. We hear about boxing careers, A&C's studio contracts and Lou's health issues. Palumbo's smooth, professional delivery is something to be envied.
The other extras take a prize for variety and interest. A restored (reconstructed, actually) The Noose Hangs High trailer is the first thing seen when the disc is loaded. A pair of trailers sample the CineColor process which the show had intially planned to use. Lou Costello interviews Max Baer and Joe Louis after one of Baer's big fights, in a newsreel from 1940.
An entire Abbott & Costello 3-D comic book is present, viewable in Polaroid Blu-ray 3-D, or in anaglyphic red & cyan for non- 3-D equipped purchasers. A pair of anaglyphic glasses is included. A thorough outtakes reel has some mistakes and some clowning, but not as much as one would think. Most of the pranks are played on Bud and Lou. The funniest bit shows the Baers pretending to be unconscious on the ground while a pack of trained chimpanzees trample on them as they play. I wish director Barton's directions during that take had been retained.
A&C's TV sketch The Rubdown (1953) was restored from the 100th episode of the Colgate Comedy Hour using AI software to frame-interpolate the 24fps kinescope back to its original 60fps smoothness. (Jack Theakston reports that the software we used was 'DAIN,' the same open-source software that has been used on YouTube experiments of Lumiére films.) The 3-D Archive's AI engineer Scott Johndrow was able to approximate what the broadcast looked like when first aired live.
A 1948 radio show with guest star Bela Lugosi has a special angle as well. The broadcast version is present, but also the show's uncut master recording, that is ten minutes longer with warm-up speeches and flubs intact. The 3-D archive annotates all of the extras with explanatory cards — we always understand what we're looking at.
Oh, if only the 3-D Archive could lend its restoration skills to other deserving feature films MIA in good quality … naturally I'm thinking of Invaders from Mars, and the 3-D Robot Monster. They, and many others, would surely be big sellers.
Reviewed by Glenn Erickson
---
Africa Screams
Blu-ray rates:
Movie: Good
Video: Excellent
Sound: Excellent
Supplements: Audio commentary by Ron Palumbo; live television A&C TV The Rubdown sketch (1953); A&C
radio show with Bela Lugosi, both the complete recording session and the final broadcast master (1948); Lou Costello filmed interview with Max Baer and Joe Louis on July 2, 1940, following Baer's fight with Tony 'Two Ton' Galento; Restored A&C 3-D comic book (1953), in either polarized Blu-ray 3-D, or red/cyan anaglyphic (glasses included); outtake/blooper reel; two photo/ad art galleries; a Clyde Beatty Castle Film, Animal Thrills; CineColor demonstration with two original trailers, for the Cinecolor El Paso and the SuperCinecolor Jack and the Beanstalk.
Deaf and Hearing-impaired Friendly? YES; Subtitles: English (feature only)
Packaging: One Blu-ray in Keep case
Reviewed: June 30, 2020
(6301afri)

Visit CineSavant's Main Column Page
Glenn Erickson answers most reader mail: cinesavant@gmail.com
Text © Copyright 2020 Glenn Erickson