Van Johnson steps into adventure-guy shoes more suitable for Humphrey Bogart in this European-shot thriller. Daring Martine Carol provides the sex appeal as the mystery dame who entices Johnson to smuggle a man out of Red Albania. The movie is practically a proto- James Bond film: it's directed by Terence Young, includes Sean Connery and Anthony Dawson in the cast list, and features a fight in a gypsy camp. But Herbert Lom steals the show from them all as a monocle-wearing, oversexed gypsy bandit who can't abide Commies. Oh, and the disc has special treat in store for discerning, high-toned art-movie intellectuals: this is the film's hotter Continental version.

Action of the Tiger
Blu-ray
Warner Archive Collection
1957 / Color / 2:35 widescreen / 93 min. / Street Date April 14, 2020 / available through the WBshop / 21.99
Starring: Van Johnson, Martine Carol, Herbert Lom, Gustavo Rojo, José Nieto, Helen Haye, Anna Gerber, Anthony Dawson, Sean Connery, Yvonne Romain, Helen Goss.
Cinematography: Desmond Dickinson
Film Editor: Frank Clarke
Original Music: Humphrey Searle
Written by Robert Carson, Peter Myers from the book by James Wellard
Produced by Kenneth Harper
Directed by Terence Young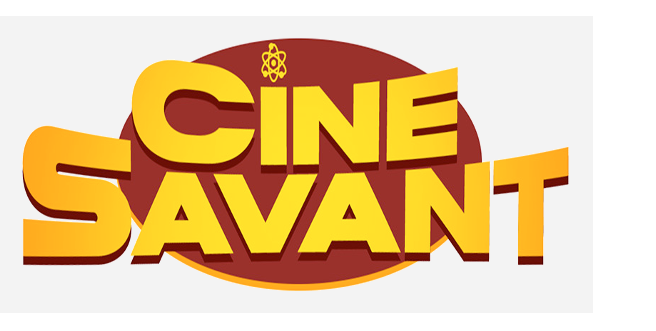 Note, April 12: The WBShop is now taking orders again , countermanding this note from April 4: The WBShop is flying a banner affecting availability of all its products: "Due to the COVID-19 situation and state mandates affecting our fulfillment center staff, the WB Shop is currently not accepting new orders."
When the big American studios could no longer operate as self-contained factories, many stars were suddenly relieved of their contracts. The really big names could work where they wanted, and on projects of their own if they had creative notions. Quite a few stars incorporated themselves. Kirk Douglas and Burt Lancaster launched production companies the moment their initial contracts expired.
Just a few years had passed since Van Johnson was one of MGM's top draws, with pictures like Battleground and Brigadoon that maintained his star status. Sufficiently in demand for most of the 'fifties, Johnson continued to play 'decent American guys' in The Caine Mutiny, The End of the Affair and Miracle in the Rain, all very different kinds of films. He was able to avoid the retreat to lower-status TV work longer than most.

A number of Hollywood stars relocated to the UK to tap into promised tax benefits, an arrangement that didn't always work out for them. Here's a bit of research-info from Dick Dinman, from 2005:
"Glenn: In 1952 the Federal Government instituted a plan that offered huge financial tax loopholes/benefits to Americans if they would spend at least two consecutive years working in Europe — hence there was an overseas rush of U.S. stars to film projects in Europe. Examples: Gregory Peck (Roman Holiday, The Purple Plain, Man with a Million, Moby Dick); Alan Ladd (Paratrooper, Hell Below Zero, The Black Knight), Gene Kelly (The Devil Makes Three, Crest of the Wave, Invitation to the Dance); Robert Taylor (Ivanhoe, Valley of the Kings, Knights of the Round Table) etc. The irony is that most of the loopholes were rescinded and all was for naught, and to top it all off Ladd and Kelly lost their forward momentum from Shane and Singin' in the Rain and irreparably damaged their careers." Dick Dinman
Van Johnson may have been in Europe for tax reasons, or just searching for different kinds of work. In 1957 he teamed with Brit producer Kenneth Harper, who had done well with the Diana Dors death row melodrama Yield to the Night (1956) and would later produce a string of profitable Cliff Richard musicals (plus Ken Russell's first feature, French Dressing, 1964). The choice of story makes one think that Van Johnson wished to reinvent himself as a dashing action hero, the tough-guy American dealing with crooks and dames in exotic locales. A bunch of features around this time fall into the same category: Robert Mitchum in Foreign Intrigue, John Payne in Hidden Fear, Alan Ladd in Boy on a Dolphin. Van Johnson's deal with MGM and Kenneth Harper casts him as a rogue with a boat, dodging the law while smuggling contraband or the occasional escapee from Communist tyranny. That's the exact same setup as The House of Seven Hawks (Robert Taylor) and Lisbon (Ray Milland).

It's no wonder that Action of the Tiger plays like a proto- James Bond movie, as it has director Terence Young filming on location and an escapist attitude toward Cold War tensions. Sean Connery and Anthony Dawson may have made their 007 connection here; they of course share one of the best scenes in Dr. No. It's odd that Herbert Lom never became a Bond villain, because he's the best thing in this movie. Actress Martine Carol was a reasonable commercial choice on the basis of sex appeal — she made her name appearing semi-nude in several films, before Brigitte Bardot used the same gambit to become an international sensation.
The story begins identically to Lisbon. On the docks of Athens, Martine Carol's sexy Tracy Mallembert (Malvoisie in some versions) hires Captain Carson (Johnson) to take her to Communist Albania. Even though his uncouth first mate Mike (Sean Connery) tries to rape Tracy, the boat reaches Carson's Albanian contact Kol Stendho (José Nieto of Chimes at Midnight). Although he won't admit it, Carson is stuck on Tracy, and his mission expands greatly. Dodging vicious Commie patrols, they find Tracy's brother Henri (Gustavo Rojo of It Started with a Kiss and The Valley of Gwangi) and elect to smuggle him overland to freedom in Greece. Henri had defected to Russia, but when he got cold feet he was blinded and stashed away in this satellite backwater.

As they make their way out of the Red dictatorship, the trio is joined by more refugees: orphaned children, mainly. Albanians hate the Commies so badly, they gladly add their tots to Carson's little crusade. Tough-guy scenes alternate with material suitable for Inn of the Sixth Happiness. Carson's group eventually joins up with a gypsy cutthroat with his own guerilla army. The happy-go-lucky bandit chief Trifon (Herbert Lom) claims he can sneak Carson's refugees through the Greek border. But more problems arise. Kol Stendho may really be a double agent working for the Commies. In exchange for keeping the Commie troops at bay, Trifon makes a secret deal with Tracy: she must stay behind, 'and become his woman.'
Action of the Tiger ends up as okay light entertainment, with good elements that don't quite gel. Robert Carson and Peter Myers' screenplay wants Van Johnson's Captain Carson to have it both ways — he's a tough-guy cynic who dispenses 007-style quips, but also a softie who loves stray women and little children. It's not a good fit at all for Johnson — he flunks out as an action man almost as badly as does Jack Lemmon in that other proto- Bond film from 1957, Fire Down Below.

Wholesome Van Johnson never seemed natural with cynical dialogue, as with this smart-aleck character in Brigadoon. He and Martine Carol bring little to the script's weak double-entendres. When they come across a hayloft, Tracy says something about her mother advising her to avoid hay when men are around. The word 'trick' pops up, and Tracy protests that she's not a trick!  A mention of riding horses turns to a crack from Trifon, that a 'ride' after marriage will be good too. At least Herbert Lom knows how to be earnestly lecherous.
When they encounter somebody's older sister, it's remarked that she's a BIG sister. It's Yvonne Romain in an early role, but her notable figure isn't even being showcased, as it would be in her later Hammer horror films. Romain instead lends Tracy borrow an impressive low-cut blouse. How seriously did Martine Carol take her reputation as a sex symbol?  Did she perhaps not welcome the competition?
Then the screenplay goes mushy, which cues Van Johnson to revert to romantic banalities. Learning that Tracy has agreed to surrender to Trifon to save the caravan, Captain Carson is inspired to risk his neck: "Anybody who can make a crazy gesture like that — what else can I do now?"  What a maroon — since Tracy will have to fulfill her bargain, calling it a mere 'gesture' seems all wrong. John Ford's final film 7 Women with Anne Bancroft focuses seriously on just such an awful bargain, and the result is powerful drama.

What price adventure?  Foreign intruder Carson wanders the roads, murdering Albanian guards when necessary. Being captured (twice!) doesn't seem to slow down the escape of three adults, a blind man, and a dozen children that never as much let out a peep. The great Anthony Dawson's part is rather minor, and I think his voice is dubbed. Sean Connery stays with the boat, and isn't seen again until the conclusion.
In one dicey plot complication, one of the refugee children likes to play with toy guns. He ends up carrying a real loaded gun around with him for most of the trek, but the direction doesn't give it any special attention. We forget about the little gun until it's needed at the climax. Guns and tots, what fun.
The movie winds up with a series of action scenes. The script has Captain Carson, who is charged with protecting little children, become sufficiently jealous of Tracy to start a potentially murderous fight in the gypsy camp. Although no women fight, the scene is coincidentally similar to Terence Young's later From Russia with Love. A nighttime clash at a Commie checkpoint uses a cliffside built in a studio interior, enhanced with matte paintings in much the same way as the climb on Devil's Tower in Close Encounters of the Third Kind. U.K. effects men at this time were routinely tasked with creating miracles without spending money, and Tom Howard's trick opticals range from excellent to marginal.
Thanks to the adept direction of Terence Young, Action of the Tiger brings a high technical polish (CinemaScope and Technicolor) to a show filmed in Spain (and a little bit in Athens). A beautiful castle appears to be the same one later featured in The Wind and the Lion. Many voices are post-dubbed. Occasional exterior dialogue scenes are shot on stage with travelling mattes or painted backdrops.

The WAC has discovered the saucy Continental version.
This is one of the few times I've seen a sexier Continental version restored to a higher-tier studio release. It's not like I'm keeping a list — the restored topless scenes in Hammer-WB's When Dinosaurs Rule the Earth don't really count, as by 1970 'R' rated nudity had become common. In the included theatrical trailer Martine Carol's Tracy is seen climbing onto Carson's boat wearing a black one-piece swimsuit. But the version on the disc is a cut presumably prepared for France and maybe Germany, where ticket buyers associated Ms. Carol with earlier films in which she appeared topless. So we get the full revealing scene. It doesn't amount to much, but will mean something to those of us still curious about (lost) Continental versions such as that for What's New Pussycat.
Cheerful exhibitionism seems to have been Martine Carol's stock in trade. That fact became apparent when she kept her clothes on to play one of the most notorious women in European history in the classic Max Ophüls picture Lola Montès. When the show became a notable failure Ms. Carol's star took a big hit. Carol doesn't project a big erotic charge in Action of the Tiger, and neither is there anything special about her acting. The film's allotment of hormones all belong to Herbert Lom, whose bandit works up a surprising level of testosterone enthusiasm. He does it wearing a silly monocle that he calls his 'glass eye.' I haven't found a single image of Lom from this movie. These were top years for the actor, mostly playing sinister ethnic roles: War and Peace, Hell Drivers, The Roots of Heaven, North West Frontier, Third Man on the Mountain and of course Spartacus.
While we're waiting for The Warner Archive Collection's sales engine to come online again, let's go out with a Tex Avery-style repeat of Sean Connery, who is always in demand. By the way, shutting down the WAC to protect its order fulfillment staff by is a commendable 'do the right thing' decision … we applaud.

---
The Warner Archive Collection Blu-ray of Action of the Tiger is a thing of beauty, clearly due to the good coordination between director Young and cameraman Desmond Dickinson. Everything looks great, night interiors and location days. Dickinson minimizes the effect of a couple of telltale scenic backdrops, and the optical work is excellent. Although filmed with first-generation CinemaScope lenses that warp the extremes of the frame, we see no shots suffering from the CinemaScope Mumps. That means either that it's an improved lens, or that Dickinson's crew took special care with the 'Scope adapter. Just the same, the set built for the interior of Captain Carson's boat looks enormous — 1950s Scope lenses didn't have a wide angle option.
Humphrey Searle's soundtrack is not at all bad; it doesn't fall back on clichés. He also provided impressive music for Val Guest's The Abominable Snowman and Robert Wise's The Haunting.
The one extra is a trailer in good shape, that promises 'Action, action, ACTION!' with fists, gunplay, and in bed… much like a later 007 sales pitch. The poster art used on the disc cover tries to present Van Johnson as a man of mystery. But America's favorite 'nice guy' looks like he has something to hide or is wiping his nose. A sketch of Sean Connery is anonymously ripping Martine Carol's dress. The IMDB says that Ms. Carol thought Connery much preferable to Van Johnson… which of course makes us wonder if she recommended Connery to Lana Turner, for Turner's soapy drama Another Time, Another Place.
Reviewed by Glenn Erickson
---
Action of the Tiger
Blu-ray rates:
Movie: Good +/-
Video: Excellent
Sound: Excellent
Supplements: original trailer.
Deaf and Hearing-impaired Friendly? YES; Subtitles: English (feature only)
Packaging: One Blu-ray in Keep case
Reviewed: March 31, 2020
(6238tige)
Final product for this review was provided free by The Warner Archive Collection.

Visit CineSavant's Main Column Page
Glenn Erickson answers most reader mail: cinesavant@gmail.com
Text © Copyright 2020 Glenn Erickson