Plenty of actors have played Abraham Lincoln well, but the actor still most associated with the role is Raymond Massey, who starred in Robert E. Sherwood's Pulitzer Prizewinning play. The film version was not a hit, as Sherwood's aim is to capture the melancholy, even the foreboding, of a man who was a natural for politics. In this reading Lincoln tries to resist his 'call to greatness' knowing he's letting himself in for an unhappy life. The Warner Archive's restoration retrieves the film from old 16mm prints, restoring James Wong Howe's handsome cinematography.

Abe Lincoln in Illinois
Blu-ray
Warner Archive Collection
1940 / B&W / 1:37 Academy / 110 min. / Spirit of the People / Available at Amazon.com / General site WAC-Amazon / Street Date , 2022 / 21.99
Starring:
Raymond Massey, Gene Lockhart, Ruth Gordon, Mary Howard, Minor Watson, Alan Baxter, Harvey Stephens, Howard da Silva, Dorothy Tree, Louis Jean Heydt, Clem Bevans, Herbert Rudley, Roger Imhof, Leona Roberts, Florence Roberts, Trevor Bardette, Elisabeth Risdon, Sonny Bupp, Ian Wolfe, John Cromwell. Peggy Ann Garner, Edward Van Sloan.
Cinematography: James Wong Howe
Art Director: Van Nest Polglase
Film Editor: George Hively
Original Music: Roy Webb
Written by Robert E. Sherwood from his play, adapted by Grover Jones
Produced by Max Gordon
Directed by John Cromwell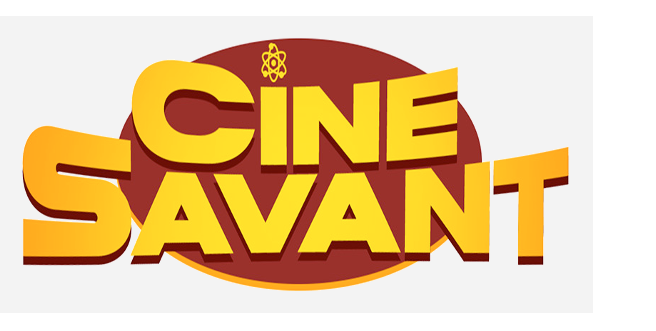 Telling the story of A Great American in old Hollywood generally led to movie costume pageants that focused on ethical crises, biographical bullet points. The noble personage worries by candlelight late at night, and asks his loyal, selfless wife what the right thing to do might be. The rest is pageantry, flying calendar pages, and awed speeches about great deeds.
Pop culture has always championed Abraham Lincoln, and traditional depictions cast him as a saint. That assessment was fairly accurate, as he consistently made decisions for the greater good, even as his nation was crumbling and his personal life was an unending misery. With our country's present divisiveness, does the old, positive consensus on Lincoln still hold?
Walter Huston was Lincoln for D.W. Griffith's early talkie, which now plays as stiff and lifeless. John Ford's Young Mr. Lincoln is an entertaining snapshot bio with Henry Fonda wearing a distracting nose. Ford finds good sentiment, but the show overall is suspect — it's as if the intention was to extend the folksy comedy career of the late Will Rogers.

Actor Raymond Massey is now associated with movies featuring stuffy, long-winded speeches. He delivered H.G. Wells' ponderous messages in the Sci-fi classic Things to Come and some of Ayn Rand's laughable arguments in The Fountainhead. We now remember Massey most directly as James Dean's old fool of a father in East of Eden. But for my generation Raymond Massey was Abraham Lincoln. Playright Sherwood insisted that Massey star when he sold his very successful, Pulitzer Prizewinning play to RKO. We're told that the film adaptation of Abe Lincoln in Illinois was not a success, but in the 1950s and '60s every school district in the country seemed to have a copy. If I haven't seen the entire film until recently, it's because it never seemed to finish before the bell rang for us to walk to our next class.
In 1940, the portrayal of Lincoln's need to abolish slavery — to hold the country together — struck a patriotic note. Some of Lincoln's speeches were taken from historical transcripts. Raymond Massey said that audiences heard the word 'slavery,' they simply substituted 'Fascism.'
The adaptation adds a great many brief scenes, breaking the play's extended scenes into short pieces. Abe leaves the family farm for a business deal transporting pigs; having the pigs get loose creates an opportunity for comedy. Doing likewise are Clem Bevans' cantankerous army veteran, and Howard da Silva's frontier thug who challenges Abe to a fight. Abe is naturally charismatic, even when swapping insults with the hayseeds. Me makes a powerful personal impact on all — even the thug becomes a fast friend.

RKO's show had the misfortune of being released after John Ford's rollicking show with Henry Fonda.
Its overall melancholy nature didn't help it find an audience. The first-act tragedy of Ann Rutledge (Mary Howard of Swamp Water) hangs heavy over Abe, and from then on his folksy-humor way of talking takes an introspective turn. Several vignette-scenes end with Abe looking out a window, or on the face of an older woman who understands his isolation. Abe keeps bringing up a premonition, a fear that he 'will be killed' if he goes to the city, if he becomes a public figure. This sounds like cheap foreshadowing, until we discover that Lincoln harbored those ideas from an early age.
The second act shows the pressures that direct Abe to public office, somewhat against his stated desire. He's not charmed by the corruption he encounters. The script makes him quick to perceive people's hidden intentions, as when a 'generous' boss elects to gift him with a business — that happens to be failing and heavily in debt. Abe describes his first political campaigns as 'dirty business,' although all we see is Howard da Silva extorting votes on the local level. A group of politicos grooming Abe for office believe he'll be putty in their hands once he's elected. The credibility gap only comes into play when these cronies continue to support Abe, despite his continuing ethical nature.

In high school screenings, I remember being impressed by the big debate between Abe and his chief opponent Stephen Douglas (Gene Lockhart of Hangmen Also Die! and The House on 92nd Street). It doesn't seem that much of a competition now. Douglas is given some blustery catchphrases to shout, after which Abe appeals with a sincere & soulful personal fervor. He's' the idealist-realist who can save the Union, a political Christ who will take on our burden of divisive hatred, for the good of the country. Gene Lockhart is excellent as ever. Yet, instead of history's formidible adversary, his Douglas is just a minor bump in the road.
Abe Lincoln in Illinois was produced by Hollywood outsiders, working under one of RKO's 'excellence & genius' contracts. That explains why it contains good content that likely meant little to audiences seeking light entertainment. To explain the destructive political climate leading up to the big election, the movie shows the arrest of the abolitionist John Brown at Harper's Ferry. The 'lesson' is that John Brown's terror approach was too radical. Brown's dying son tells him that somebody else will have to carry on the crusade, and Brown adds that the slavery issue can only be solved through violence. Lincoln is the 'sane' alternative. He knows he needs to become President, even if his election will guarantee bloody rebellion and war.
John Brown, incidentally, is played by the director John Cromwell.

The show's most unexpected aspect is actress Ruth Gordon in her film debut as Mary Todd. Instead of the typical Power Marriage, in which a savvy hostess helps a male politician enter the right social strata, The Lincoln-Todd romance is just another one of Abe's 'success curses.' Abe wants to avoid running for big office, as his associates insist. The opinionated, motivated Mary Todd rejects Stephen Douglas: she can see the greatness in Abe and decides that her life's mission is to see him elected President. Almost crudely direct, she's a political catalyst with an iron will. Abe proposes, but then stalls the marriage on their wedding day. He leaves town and spends a season 'wandering in the wilderness.' Again surprising all, Abe returns convinced that his unwanted destiny is to let Mary Todd take control, and enter him into big politics. It's a good bargain but far from a happy one.
That time-out in the wilderness was apparently for Abe to get the ghost of the gorgeous Ann Rutledge out of his system. He settles for the 5-foot Ms. Todd, whose plain looks and determined stares are nobody's idea of feminine grace. This was Ruth Gordon's first credited role, although she had been a successful stage star for twenty years. After one acting Oscar nomination and three writing nominations with her husband Garson Kanin, it would be twenty-eight more years before she would attain lasting film fame, winning a Supporting Actor Ocar for in Roman Polanski's Rosemary's Baby.
Mary Todd upsets expectations by not blooming into a nurturing, June Allyson- like cheerleader for her husband. Subsequent scenes depict her as a disappointed nag, frustrated that Abe won't act like a proper candidate — the qualities that apparently helped get him elected. Her behavior is bitter and hurtful. The playwright is again foreshadowing future events — Mary's bad temper signifies the beginnings of what some biographers identified as madness. Newer studies suggest that she may have suffered from depression, or bipolar disorder.
The last acts of Abe Lincoln in Illinois are resolutely downbeat. Even after Abe's big debate success, Mary Todd really seems to turn against him. Lincoln's winning of the Presidency feels like a sad personal defeat. He's less the elated President-elect than The Walking Dead. His train-station farewell feels more like the beginning of a trip to prison.
All in all Abe Lincoln in Illinois holds up as an honest portrayal of its subject. At first we fear that it might play as dull and obvious — Lincoln's reveal standing up in the fabled Log Cabin is altogether too theatrical. But most of the movie downplays the mythmaking aspect, as when Abe wrestles those pigs, or folds his legs so he can fit when sitting in a window sill.
---

The Warner Archive Collection Blu-ray of Abe Lincoln in Illinois is a very handsome encoding. James Wong Howe's images bring out the beauty of the Oregon locations that represent the wilderness of Ohio and Louisiana. The interiors feel appropriately rustic or ornate, depending on where Abe Lincoln is; he has a habit of walking into chandeliers.
The one extra is a radio play adaptation. California schools once used this movie as a civics and social studies teaching tool. It would probably be rejected today for the lack of representation by racial minorities. One silent black man is seen when John Brown is arrested. Perhaps the best way to understand Lincoln on film is through Ken Burns' 1990 docu-marathon The Civil War. The man seems not to have had a moment's peace, from election night to his assassination scarcely six years later: the unending agony of the war, Mary's depression and alienation, the death of a child. Steven Spielberg's 2012 Lincoln is a worthy picture. It shows Abe to be both a wholly ethical man, yet also a master of slick backroom deals. It's almost as if Spielberg were trying to encourage President Barack Obama to take off the kid gloves and scrap openly with his opponents.
There's one more Lincoln movie none of us have seen. I feel sorry that writer-director Samuel Fuller did not get to direct his unproduced Civil War screenplay The Lusty Days. The comedy-drama is about the man given the task of tabulating the votes of the huge numbers of fighting soldiers for the Presidential election. To attract attention and rally his voters, he travels the war areas with a French koochie dancer. He even gets permission to enter a Confederate war prison.
The screenplay's scene with Lincoln shows the President's day interrupted by a visit from the vote-taker, who brings his dancer into the Oval Office. Lincoln is miserable, in bad health and completely depressed: the dancer gives a demo, and in less than a minute he's laughing and slapping his knee in time to the music. The White House staffers are shocked to see Abe crack a smile; it's a big break for his morale.
Even just on paper the brief scene is brilliant. It's a lot more telling than the typical movie 'Lincoln Cameo.'  It's always the same: the Great Man signs a document, stares out a White House window, or writes the Gettysburg Address on his shirt cuff.
Reviewed by Glenn Erickson
---
Abe Lincoln in Illinois
Blu-ray rates:
Movie: Very Good
Video: Excellent
Sound: Excellent
Supplements: Lux Radio Theater Broadcast.
Deaf and Hearing-impaired Friendly? YES; Subtitles: English (feature only)
Packaging: One Blu-ray in Keep case
Reviewed: September 1, 2022
(6788abe)

Final product for this review was provided free by The Warner Archive Collection.
Visit CineSavant's Main Column Page
Glenn Erickson answers most reader mail: cinesavant@gmail.com

Text © Copyright 2022 Glenn Erickson