It's the final theatrical western of the legendary director Budd Boetticher, and he also wrote the screenplay!   Ace cinematographer Lucien Ballard was behind the camera, and Audie Murphy produced and plays Jesse James!  This disc release is a gift to die-hard western fans that want to see everything, but the film itself remains a mystery — oddly nihilistic and cruel, but also awkward, with amateurish acting, slack direction and a TV-movie appearance. The one gotta-see factor for completists is Victor Jory's three scenes as Judge Roy Bean: he nails the sleazy, gross-out charm of the Texas threat to civilization, chewing the scenery like a pro.

A Time for Dying
Region Free Blu-ray
Powerhouse Indicator
1969 (1982) / Color / 1:85 widescreen + 1:37 Academy / 72 min. / Zeit zum Sterben / Street Date March 22, 2022 / available from Powerhouse Films UK / £15.99
Starring: Richard Lapp, Anne Randall, Robert Random, Beatrice Kay, Victor Jory, Audie Murphy, Burt Mustin, Peter Brocco, Annette Gorman.
Cinematography: Lucien Ballard
Production Designer: Art Director:
Film Editor: Harry Knapp
Music: Harry Betts
Produced by Audie Murphy
Written and Directed by Budd Boetticher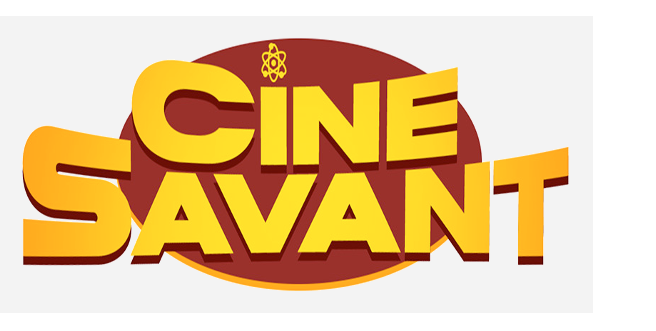 Some of today's disc companies — I sometimes call them disc boutiques — are deep into the collector mindset and are investing in product that they know will appeal to a Niche audience. Sometimes the better word would be 'splinter,' a fragment of a Niche, which is itself a part of a Sidebar, that cruises in close formation with the (boo, hiss) Mainstream. This is of course life's blood for movie fans like myself. In the corners of our cobwebby heads we keep movie-on-disc lists of secret desires. The fun of home video for us is that new discoveries keep popping up. We're the direct beneficiaries of companies like Arrow, [Imprint], The Film Detective, Flicker Alley et al, that just keep the wonderment titles coming.
All that is by way of introduction for the truly obscure A Time for Dying, a western that was never really released, and that for a long time nobody this side of a certain 'film genre studies' book had ever heard of. But it was directed by Budd Boetticher and produced by Audie Murphy, so curiosity for it is bound to persist.
Anyone seeing A Time for Dying without its main titles would never guess that it was the work of the revered director Budd Boetticher; they'd have more difficulty believing it was filmed by the great Lucien Ballard. Neither the direction nor the cinematography show any particular distinction.
A genuine mystery for serious students of the western genre.
The Why and How of the show are probably more interesting than the movie itself. Young Cass Bunning (Richard Lapp) says he wants to be a farmer, but he's also proud of his skill with a gun. On his way to his father's farm somewhere near Silver City, Cass runs into the intimidating punk outlaw Billy Pimple (Bob Random), who reports that a new girl is coming to Mamie's cat house. Cass indeed finds the whole town waiting to 'sample' the new girl, Nellie Winters (Anne Randall), who had no idea what she was getting into.
Cass whisks Nellie away on his horse, and they move on to the next town — which turns out to be Vinegaroon, where Judge Roy Bean (Victor Jory) holds 'creative' court. The mad Judge sentences a young man to die just for riding into town. Just because Nellie and Cass are together and unmarried, Bean charges them with indecent conduct. He then forcibly marries them, for a $5 fee. On the way to his father's farm again, the newly-married pair encounters the one and only Jesse James (Audie Murphy). Jesse's men kidnap Nellie to serve as cover for a bank robbery in Silver City. Cass foils the heist and is honored by the townfolk. But the jealous Billy Pimple shows up, and challenges Cass to a duel in the street.

A Time for Dying has decent color and handsome locations around Tucson, Arizona. Incidental players are amateurish but the professional support is decent, with Beatrice Kay (Underworld U.S.A.), Peter Brocco (Our Man Flint) and Bert Mustin (The Killers '64) registering as familiar faces. But the two leads seem inexperienced and/or undirected. The demanding roles need consistent playing, and the script is dialogue-heavy. As much as Richard Lapp and Anne Randall make an effort, they just seem to be reacting on a shot-to-shot basis.
Some folks online claim that the Cass Bunning we see in the first scenes is a different actor than one seen later in the movie. Looking at close-up frame grabs, the two faces have the same moles in the same places. Compare the close-up portrait above with the gunslinging pose below. Cass's face gets slightly fatter and his skin darker and his hair looks a little different. Could this be evidence of two shoots spread out over time?
We wonder if writer Budd Boetticher purposely gave the characters 'descriptive' names. Cass Bunning is introduced saving a symbolic bunny rabbit from a symbolic rattlesnake. Nellie Winter is chaste and cool. Billy Pimple has a terrible complexion. His wanted poster doesn't give a real name, just 'Billy Pimple.' Boetticher doesn't glamorize this delinquent character. How strange, I'd never heard of Bob Random before last week, and this is his second film that's come up for review.
→  The show can boast two standout 'guest' appearances. The bombastic, over-the-top Victor Jory makes a fine Judge Roy Bean. The gross, drunken and uncouth monster is civic corruption personified; after Bean terrorizes Cass and Nellie he tries to be cordial. The strangely passive young couple don't seem to mind getting married under duress. When Bean learns that Cass's daddy once saw Lily Langtry, he warms up immediately.
↓  Then there's the producer Audie Murphy's weird little scene as Jesse James. The outlaw offers to let Cass join his gang, and also warns him about having 'wet hands' when tense — a bad thing for a gunfighter. Murphy is at ease and natural. He comes off well even though he's barely on screen for a minute. Some commentators praise Audie's acting as Jesse James, but I vote for his funny, believable character in John Huston's race-conscious western The Unforgiven.
A Time for Dying got a very spotty release in 1969, barely showing up here and seeing more bookings in Europe. Its official USA release didn't come until 1982, when it was reviewed by Roger Ebert. The critic clearly didn't want to slam the film but it held his attention so poorly that he got the storyline wrong.

The real mystery is in the making of the movie.
It's possible that the film was shot and finished even earlier, because scholar Jim Kitses used it to end his chapter on Budd Boetticher in his important genre study Horizons West, published in 1969 by the Indiana Press. Perhaps Kitses was granted a screening of a film when it was still looking for a distributor?  Kitses praises Boetticher's screenplay but the only connection he can make to the director's earlier works is comparing the film's corrupt towns to the Agry clan in Buchanan Rides Alone. Kitses couldn't know that this would be Boetticher's last film.
Budd Boetticher's impressive career hit its peak in 1951 with the superb Bullfighter and the Lady, a personal project and one of the best films about the mingling of U.S. and Latin American cultures. Budd directed Universal program pictures and some decent westerns, plus a couple of superior crime pictures, The Killer is Loose and The Rise and Fall of Legs Diamond. He made his name and lasting reputation with five Randolph Scott movies, all masterpieces in miniature filmed on a modest scale. The five form an oasis of old-fashioned values in a genre quickly leaving moral niceties behind.
Jim Kitses also profiled two of Boetticher's contemporaries. Anthony Mann had his own run of westerns with James Stewart, but left the discipline for bigger films, expensive epics. Sam Peckinpah more or less picked up their baton and proceeded with his own eclectic take on the genre. His marvelous Ride the High Country gave Randolph Scott and Joel McCrea a fine farewell vehicle, giving them a fine exit as the traditional era faded into the sunset. . . replaced by Sergio Leone.

Exactly how A Time for Dying got made is unclear. Audie Murphy's acting career had ground to a halt. Budd Boetticher had spent several years filming a bullfighting documentary about his matador friend Carlos Arruza, an effort that ended in disaster when Arruza was killed in a car accident. Budd had released his last feature  Comanche Station back in 1961, and had been out of the industry 'swim' for almost a decade. Was his plan to become a screenwriter?  He'd recently sold the screenplay Two Mules for Sister Sara, which also stresses cynical survival in a hostile landscape. Both films introduce the leading female character with a potential gang-rape scene. I suppose everybody pitching westerns at this time was looking for ways to emphasize violence and cruelty, the main qualities that established Hollywood saw in the Italo westerns currently dominating the box office.
Boetticher's script works a twist on genre expectations. The fates handed Cass and Nellie are almost absurdly downbeat, but little emotional connection is made. Boetticher likely didn't have the time needed to coax bettter performances from this inexperienced pair. Because we don't care enough what happens to them, the nihilistic  finale seems anticlimactic.
The film's style and appearance?  A Time for Dying has a real TV movie look, and in fact, the framing on the included open-matte transfer doesn't look at all bad. Lucien Ballard is noted for turning every show he films into fine art, but this has a 'get an image and move on' approach. Ballard lights almost everything flat. The final nighttime shoot-out is at least given a dramatic sidelight.  To his credit, Ballard films no scenes day-for night.
Ms. Randall always looks like she came straight from the makeup and hairdresser's wagon, no matter what the situation. Nellie walks all day, spends a night in bed with her clothes on, sweats through Roy Bean's creepy trial, and then has bucket of water poured over her head — and still looks fresh for scenes that follow. We know the movie isn't working when Nellie loses all her belongings and luggage and is marooned in the desert with a strange man. No problem! She's still perfectly content to trade small talk with Cass, like they were walking home from Junior High.
Did Boetticher and Murphy think their film had commercial possibilities?   They had an experienced production manager and assistant director, which is enough for some movies. The shooting schedule was said to be 18 days, but a good low budget crew could have knocked this 72-minute show out in just six or seven. What kept Boetticher and Ballard from bringing it up to their level? Difficulties with scheduling, money problems, Audie Murphy himself?  The result looks like they just got it in the can so they could get it over with and go home.
For the dedicated genre fan I can heartily recommend Audie Murphy's interesting scene, and especially Victor Jory's no-limits performance as Judge Roy Bean … the guy's so far gone, he slobbers as he talks. Jory would have made an incredibly good John Brown. The abolitionist-terrorist needs to be just plain nuts, but also sufficiently charismatic to gather a flock of crazed zealots. That's perfect for Jory.
And I did like one or two scenes with Richard Lapp and Ann Randall. He's too often directed to just be a good yokel, and she seems encouraged to react to everything with cute faces. But the two actors connect in one scene really well. Nellie gets nailed on the leg by a piece of cactus, and Cass takes care of the problem with compassion. It's well-done all around. For a minute there, we like them — they seem like real people.
---

Powerhouse Indicator's Region Free Blu-ray of A Time for Dying is licensed from Corinth Films, a label I haven't noticed much since laserdisc days. The transfer is excellent. It's said to be 'a new restoration from a 2K scan of the original negative by Powerhouse Films.' We're given two presentations of the film: one in its original theatrical 1.85 and another open-matte flat.
The main titles come on with a bouncy western theme suitable for an upbeat TV western, 'High Discotheque Chapparal.' The generic main title artwork is also suited for something positive, not this odd mix of pitiful characters headed toward a gloomy finale. The rest of the score continues with the upbeat vibe. Although the audio is clean and clear, the sound editing job also seems a little thin, with off-the shelf whooping & hollering walla for the crowd scenes, etc.
C. Courtney Joyner and Henry Parke come through nicely on the commentary, telling us what we need to know about the actors (not much), commenting on the film's good points when they see them, and addressing some of the teacup controversy over how Audie Murphy's show got lost in the cactus, so to speak. There's apparently no official account. Fuzzy rumors show up in PI's extras: that Murphy was in hock to gamblers, that the show may have been financed by organized crime. Did Boetticher undertake the movie just to help his friend Audie?  The topper rumor is that the movie was some kind of tax dodge or money laundering deal, and was never intended to be finished. Would Boetticher use his own screenplay for such a movie?  Would he even be part of such a deal?
The non-controversial extra gives us yet another welcome fireside chat with Kim Newman, who turns out to know a lot of good history. Kim delivers an entertaining lecture about Jesse James in cinema, from silent days to that long Brad Pitt feature with the really long title. It's not superficial — Newman picks key films and samples relevant factoids and associations. His debunking of the Jesse James mythos makes me want to re-see Philip Kaufman's The Great Northfield Minnesota Raid again. . . hey, somebody snap that up for Blu-ray.
The other main extra is a bit of a frustration. The interesting UK filmmaker & novelist Christopher Petit talks at length about a quiet protest against the Sight & Sound Greatest Films of All Time poll: he booked an 'anti- Greatest' film screening series that singled out A Time for Dying for special attention. But we don't follow Petit's logic, as the films for his series don't seem all that esoteric or anti-establishment. Added frustration comes when Petit tells us that his working partner Iain Sinclair has 'done a lot of research' and 'knows the real story' behind the mysterious filming of A Time for Dying.  After stoking our curiosity Petit drops the topic and signs off. Joyner and Parke's honest round-up at least airs some of the circulating theories.
If you don't know of them, check out Christopher Petit and Iain Sinclair on Wikipedia — they've pursued interesting careers.
Reviewed by Glenn Erickson
---
A Time for Dying
Region Free Blu-ray rates:
Movie: Good Minus Minus Minus and likely only for completists / students of Boetticher, Murphy, Ballard
Video: Excellent
Sound: Excellent
Supplements (from Powerhouse Indicator):
Audio commentary with C. Courtney Joyner and Henry Parke
A Sense of Poetry (2022, 14 mins): with filmmaker and novelist Christopher Petit
The Men Who Shot Jesse James (2022, 20 mins) with Kim Newman
36-page illustrated booklet with an essay by Paul Duane, archival interviews with Budd Boetticher and Audie Murphy.
Deaf and Hearing-impaired Friendly? YES; Subtitles: English (feature only)
Packaging: One Blu-ray in Keep case
Reviewed: February 24, 2022
(6675dyin)

Visit CineSavant's Main Column Page
Glenn Erickson answers most reader mail: cinesavant@gmail.com

Text © Copyright 2022 Glenn Erickson