Few '30s classics have held up as well as this MGM blockbuster, a costume thriller that in spirit is quite faithful to the great Charles Dickens novel. Heroes don't come more sophisticated or noble than Ronald Colman's Sydney Carton, nor as vile as Basil Rathbone's Marquis St. Evrémonde. David O. Selznick's impeccable production hits all the right notes and even downplays the 'save the royals' sentiments. This is the one where the Bastille gets stormed and a chortling hag cheers every drop of a guillotine blade. The show even has a connection to producer Val Lewton. Just remember that activities like capitol-storming and public executions need to stay back in the 18th century where they belong.

A Tale of Two Cities
Blu-ray
Warner Archive Collection
1935 / B&W / 1:37 Academy / 126 min. / Street Date February 9, 2021 / available through the WBshop / 21.99
Starring: Ronald Colman, Elizabeth Allan, Edna May Oliver, Donald Woods, Reginald Owen, Basil Rathbone, Blanche Yurka, Isabel Jewell, Henry B. Walthall.
Cinematography: Oliver T. Marsh
Film Editor: Conrad A. Nervig
Original Music: Herbert Stothart
Revolutionary sequences arranged by: Val Lewton, Jacques Tourneur
Written by W.P. Lipscomb, S.N. Behrman from the novel by Charles Dickens
Produced by David O. Selznick
Directed by Jack Conway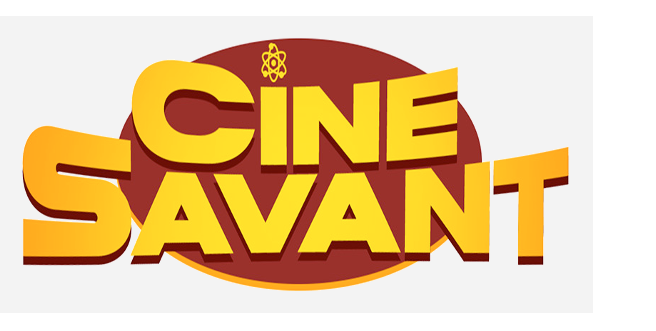 The tightly-constructed thriller A Tale of Two Cities is possibly the best of David O. Selznick's high-toned literary adaptations of the 1930s. It compresses and streamlines the majority of Charles Dickens' complex narrative into just over two hours. W.P. Lipscomb and S.N. Behrman's screenplay has the emotional bite of a good silent melodrama. Star Ronald Colman will always be identified with the noble sacrifice of Sydney Carton: "It is a far, far better thing that I do, than I have ever done …"  The book has been filmed often but a near-perfect cast makes this version the keeper.

You've never read the book?  Details and sidebar stories aside, this is how it goes: Banker Jarvis Lorry (Claude Gillingwater) tells Londoner Lucie Manette (Elizabeth Allan) that her father Dr. Manette (Henry B. Walthall) didn't die in a French prison seventeen years ago. He is now in the care of Jacobin sympathizer Madame Therese Defarge (Blanche Yurka). Reunited and on their way back to England, Lucie, Jarvis, and Dr. Manette meet Charles Darnay (Donald Woods), a progressive French aristocrat who has changed his name to shed any association with his decadent, cruel brother the Marquis St. Evrémonde (Basil Rathbone). Evrémonde arranges for the paid perjurer Barsad (Walter Catlett) to testify that Darnay has stolen some English military secrets, but Darnay is saved in court by the crafty barrister Sydney Carton (Ronald Colman). Carton's low self- esteem and sense of purposelessness is alleviated by meeting Lucie Manette, with whom he falls in love. But Lucie marries Charles Darnay so Sydney settles for the role of family friend and devotes himself to Lucie's happiness. Five years pass. The Bastille is stormed and the French Revolution begins; Madame Defarge is now part of the tribunal condemning hundreds of aristocrats to the guillotine. LaFarge tricks Danay's old tutor Gabelle (H.B. Warner) into sending for him. Dr. Manette and Lucie are quick to follow Darnay to France accompanied by their daughter and Lucie's guardian Miss Pross (Edna May Oliver). Will Charles Danay escape the guillotine?
A Tale of Two Cities is one of several 'quality' productions by David O. Selznick that follow the original texts with the kind of fidelity shown in a Classics Illustrated comic book. Our high school teachers were fond of telling us that movies were no substitute for reading a good book, yet they'd surely have rushed to show this film in class. Dickens' writing skill concocted stories that fully involved the reader's emotions, and Selznick's adaptation generates almost the same level of excitement.
Divided into three major sections — Recalled to Life, The Golden Thread, The Track of a Storm — the book covers a lot of narrative ground along with Dickens' signature web of interrelated characters. Charles Darnay's true identity remains a secret for quite some time, and even the fierce Madame Defarge turns out to have a direct connection to the Evrémonde family. Although a wealth of detail is naturally missing, only a few of the book's major plot points are skipped. For instance, knave-turned-good guy Barsad is revealed to be Solomon Pross, Miss Pross's long-lost brother. Any more 'family surprises' and the characters would have to start comparing birthmarks.
Selznick was a semi-independent producer at MGM, and had the clout and prestige to attract exactly the actors he wanted. Ronald Colman projects Sydney Carton's disillusion with great sensitivity. The only complaint with the writing is that Carton twice telegraphs his character arc by telling Lucie that he's willing to lay down his life for her and those she loves. Although the scenes are straight out of the book, in the compressed film Carton seems like a guy looking for an excuse to die. Carton has little inner conflict with his sacrifice. He merely stares with a melancholy satisfaction as he's shunted to the scaffold, and even affords himself the luxury of comforting a fellow condemned innocent played by Isabel Jewell. →
In how many movies does Ms. Jewell play a pitiful victim or sufferer?   She was a weeper par excellence. I know of this movie, her consumptive in Lost Horizon (1937), a depressive in (The Seventh Victim (1943), prey for a murderer in Born to Kill (1947) and a victim of Modoc Indians in Drum Beat (1954).
The well-scripted finale stays with Carton, withholding any reassuring return to the beneficiaries of his generosity — an unusually mature ending for a studio film. The final Bible quote may look like a censor imposition, but it comes straight from the book.

Carton is not the only main character in the book, and the movie robs Charles Darnay slightly by not giving him a chance to object to Carton's dungeon swap-eroo scheme. Almost everyone else benefits greatly from the adaptation. Elizabeth Allan must have taken her role in Mark of the Vampire as a trade-off to receive this plum assignment. Basil Rathbone is properly hiss-able; after his coach runs down a little boy he reprimands the Paris rabble for risking injury to his horses. The interesting Blanche Yurka (Queen of the Mob) is a zealot with a heavy self-justification to murder every 'aristo' she can find. ↑ Lucille LaVerne is the much-imitated character called 'The Vengeance,' a toothless hag cackling insanely at every mention of the guillotine.
Edna May Oliver spices up her housemaid character Miss Pross by taking the offensive in the film's only fight scene. The family is in dire straits, and suddenly their Mary Poppins takes the offensive like Modesty Blaise. It's terrific, if brief: Oliver's prissy old bat transforms into a nail and claw cat fighter. The unexpected fight usually received cheers in screenings… it compensates for the lack of an action scene with our attorney hero Sidney Carton. →
At RKO David O. Selznick's name had been attached to a few big hits like King Kong but also a great many films that just didn't fly and are all but completely forgotten, like Secrets of the French Police (1932). He really got into his stride at MGM, where a string of prestigious MGM hits solidified his reputation as Hollywood's most prestigious producer: Dinner at Eight, David Copperfield, Viva Villa!, Manhattan Melodrama, Anna Karenina.
Although Tale received only two Academy nominations (the studio may have been too busy promoting Thalberg productions) it was considered a total success. Conrad Nervig earned a Best Editing nomination for the powerful second-unit sequence of the storming of the Bastille. ← To supervise that set piece Selznick assigned a young associate Val Lewton, who chose short-subject director Jacques Tourneur to direct. The word was that 17,000 extras were used; it's easily at least 2500. The assignment did Lewton and Tourneur a lot of good, especially when Selznick generously awarded them screen credit. Selznick's own artistic contribution can be gauged by the film's many florid inter-titles, a carry-over from the silent era that by 1935 had mostly been phased out. Only David O. could fill a screen with dancing French aristocrats and then cover that with a text phrase reading,
"But the approaching footsteps of a bitter people found no echo in the mincing measures of the minuet."
The inter-title overkill doesn't harm this great show, but audiences would later grow impatient with Selznick's penchant for self-important text cards and narration. The Orson Welles voiceovers in Duel in the Sun are borderline laughable. Selznick's otherwise marvelous Portrait of Jennie opens with a voiceover and two leisurely text quotes.
If you can find it, I recommend the UK production of A Tale of Two Cities from 1958 — I've only seen a rather bad copy on TCM, a few years back. It stars Dirk Bogarde, Dorothy Tutin, Cecil Parker, Stephen Murray, Athene Seyler (as Miss Pross), Marie Versini, Ian Bannen, Alfie Bass, Rosalie Crutchley (as Madame Defarge), Freda Jackson (as The Vengeance), Leo McKern, Donald Pleasence, Eric Pohlmann … and as the Marquis St. Evrémonde, Christopher Lee.
---

The Warner Archive Collection Blu-ray of A Tale of Two Cities looks great — it has better contrast and finer grain than the 2006 DVD. The pre-1936 film stock has a pre-'silver screen' appearance — yet is sharp enough to make us wonder why English snowflakes look exactly like feathers from a pillow. We appreciate this vintage picture made a couple of years before MGM's 'tradition of excellence' took hold, with added gloss but less depth.
The disc has been allotted a generous 43 chapters. For extras it offers a 1942 Lux radio adaptation starring Ronald Colman and introduced by C.B. DeMille. A pair of two-color Technicolor Harman-Ising 'Happy Harmonies' cartoons feature Bosko and some singing bees; they are in unrestored standard definition. And along with a re-issue trailer comes a 2-D copy of what was originally a 3-D Pete Smith novelty short called Audioscopiks, also in standard definition.
Reviewed by Glenn Erickson
---
A Tale of Two Cities
Blu-ray rates:
Movie: Excellent
Video: Excellent
Sound: Excellent
Supplements: Short subject Audioscopiks, Cartoons: Hey Hey Fever and Honeyland, Lux Radio Theater radio show adaptation starring Ronald Colman, Trailer.
Deaf and Hearing-impaired Friendly? YES; Subtitles: English (feature only)
Packaging: One Blu-ray in Keep case
Reviewed: February 3, 2021
(6440tale)
Final product for this review was provided free by The Warner Archive Collection.

Visit CineSavant's Main Column Page
Glenn Erickson answers most reader mail: cinesavant@gmail.com

Text © Copyright 2021 Glenn Erickson