A Tale of Two Cities (1958)
It's the 'other' version of Dickens' terrific novel, an English film that few Americans have seen. This Australian DVD is in the PAL format and from a rather outdated transfer, yet I thoroughly enjoyed seeing a favorite story enacted by a great batch of UK talent. Dirk Bogarde stars and the many character roles go to familiar faces: Cecil Parker, Athene Seyler, Ian Bannen, Alfie Bass, Rosalie Crutchley, Freda Jackson, Christopher Lee, Leo McKern, Donald Pleasence, Eric Pohlmann, Danny Green and the lovely Marie Versini. It's a regular actor-spotting quiz. Ralph Thomas directed and much of the film was shot in France … with excellent English diction.

A Tale of Two Cities
Region 2 PAL DVD
Viavision (Australia)
1958 / B&W / 1:33 adapted flat / 117 min. / Street Date January 5, 2022 / Available from Viavision / 19.95 au
Starring: Dirk Bogarde, Dorothy Tutin, Cecil Parker, Stephen Murray, Athene Seyler, Paul Guers, Marie Versini, Ian Bannen, Alfie Bass, Rosalie Crutchley, Freda Jackson, Duncan Lamont, Christopher Lee, Leo McKern, Donald Pleasence, Eric Pohlmann, Peter Copley, Danny Green, Sam Kydd, Laurence Payne, Sacha Pitoëff, Robert Rietty, George Rose, Ian Whittaker, George Woodbridge.
Cinematography: Ernest Steward
Art Director: Carmen Dillon
Film Editor: Alfred Roome
Original Music: Richard Addinsell
Written by T.E.B. Clarke from the novel by Charles Dickens
Produced by Betty E. Box
Directed by Ralph Thomas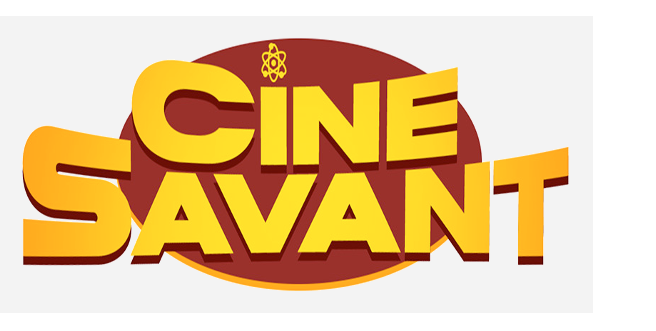 We're very happy to have a fine Blu-ray of MGM's A Tale of Two Cities from 1935, with the great Ronald Colman performance. It's a spectacular production that makes me forget all my petty resentments against that studio. About six years ago we stumbled across a TCM showing of a 1958 English production of the Dickens novel, not knowing that such a thing existed. Like the various versions of Pride and Prejudice this story is welcome in multiple versions, just to compare adaptations: did they throw out parts of the plot or combine characters?  Did they invent new scenes?
Since the book was written in English by an Englishman, it almost seems natural to hear the French characters speaking in various English accents from posh to Cockney. Would a French production have taken a different attitude toward Dickens' history lesson?
This version of A Tale of Two Cities is neither as artful nor as spectacular as MGM's, but it does tell the story efficiently and uses its resources well. The storming of the Bastille may be modest compared to Jacques Tourneur and Val Lewton's telling, yet it generates its own spirit of liberation. The fast pace requires the large cast to serve Dickens' complicated storyline, which results in a loss of some character depth. If the narrative seems to give special attention to Donald Pleasance's Barsad and Alfie Bass's Jerry Cruncher it's because the characters are important to the story and can't be minimized. Rank's star Dirk Bogarde is of course the exception. A disc featurette tells us that this part marked a turn toward serious roles for the actor, from the Doctor series, some hoodlums and light romantic roles. But a quick look at Bogarde's filmography reveals a number of demanding parts before this one.

The smart but dissolute London attorney Sidney Carton (Dirk Bogarde) becomes entangled in the affairs of Lucie Manette (Dorothy Tutin) when his banker friend Jarvis Lorry (Cecil Parker) travels to Paris to retrieve her father Dr. Manette (Stephen Murray), who has been imprisoned in the Bastille for 17 years for offending the imperious aristocrat, the Marquis de Evremonde (Christopher Lee). The corrupt Marquis murdered the sister and brother of young Madame Defarge (Rosalie Crutchley), who alone escaped to Paris. Dr. Manette has lost his mind, but back in London recovers so well that he can continue his medical practice. Carton normally prefers to drink and stay clear of tiresome personal issues, but he becomes smitten by Lucie. He stands outside her house when he's really plastered, much to the consternation of Lucie's watchful companion, Miss Pross (Athene Seyler). To Carton's dismay, he finds that Lucie is in love with Charles Darnay (Paul Guers), a man accused of treason by the nefarious Barsad (Donald Pleasance). Carton and his law partner Sawyer (Eric Pohlman) free Darnay by showing that Barsad's identification could be mistaken — Darnay looks quite a bit like Carton.
In actuality, Charles Darnay is really Charles Evremonde, the nephew of the Marquis. Sympathetic to the downtrodden poor, Charles has forsaken his title and relocated to London using his mother's name Darnais; Barsad, under the employ of the evil Marquis, had given false testimony against him. When Lucie and Darnay become engaged, the lovesick Carton gives up pursuing her. He dedicates himself to her happiness even after her marriage. Lucie alone knows the score: Carton declared himself when drunk one night.
The French Revolution gets underway in earnest with various complications among the fifteen-or-so associated main characters. Madame Lafarge and her companion 'The Vengeance' (Freda Jackson) become obsessed with seeing aristocrats executed, especially the Evremonde bloodline. But innocent servants like Gabelle and his daughter Marie (Ian Bannen & Marie Versini) are arrested as well, and condemned to death. Charles Darnay falls into the same trap: returning to France to legally defend the Gabelles, he's arrested because of his Evremonde lineage. Legality means nothing to the bloodthirsty patriots of The Terror, and dozens of victims are being beheaded daily at the guillotine. In the courtroom Carton, Lucie, Dr. Manette and Jarvis Lorry almost exonerate Darnay on the word of the respected Dr. Manette, but Madame Defarge intercedes with an emotional appeal to expunge all artistocrats. What's worse, she wants to do the same with Lucie, as Lucie carries Charles's unborn child. The debacle inspires Sidney Carton to step in with a bold plan . . .

Producer Betty Box (Miranda, So Long at the Fair) filmed many of the exteriors for this show in France — at a lavish chateau to represent the Evremont estate, and on some re-dressed town streets. The exterior of the Bastille was built back in England at Pinewood, enhanced with matte paintings. The crowd scenes are big, but never 'cast of thousands' big; the featurette says that Ms. Box procured U.S. soldiers for some scenes.
Ralph Thomas's direction is probably the weak link here. He tells the story clearly and gives the actors good close-ups, but sequences don't really build in pitch. The various set-pieces including the bittersweet conclusion don't have the quite the emotional strength of the old MGM picture. The story itself has always been unbreakable, but the movie holds together through its strong performances. Director Thomas can of course claim responsibility for some of this, but the direction lacks the kind of observational detail that might further enrich the characters.
The stars do have the screen time to make fine impressions. Dirk Bogarde interprets Sydney Carton as an alcoholic with good manners and a clever tongue. He expresses Carton's boredom perfectly. The attorney's conversion to noble self-sacrifice isn't as strong as it might be, but Bogarde is excellent at projecting inner pain when Lucie's affections go elsewhere. In this version we don't feel that Sydney Carton is cheated in love. Had he not been so distracted by drink, he might have showed more initiative in her direction.

Dorothy Tutin we know mainly from the farce The Importance of Being Earnest, an entirely different kind of performance. Lucie is sincere and sweet in her love for Charles Darnay, but when the inebriated Carton declares himself, her prudent-sympathetic reaction doesn't endear us to her. Some of this comes from Ralph Thomas's directorial choices: the everpresent star Bogarde gets to play all of his 'moments' in single shots, which means that all the actors frequently emote to the camera, not each other.
Because Cecil Parker's Jarvis Lorry is assertive and doesn't make terrible mistakes, he comes off as a hero. It's helpful that Paul Guers' Darnay looks a little like Dirk Bogarde, but he's a disappointment for charisma — some of his key dialogue is weak and we have to take Lucie's love for him on face value. On the other hand, Stephen Murray's Dr. Manette has a terrific arc to play. As a younger man he's offended by the Marquis' awful crimes, he's a broken 'forgotten prisoner' 17 years later, then a hearty recovered doctor, and then an exhausted and defeated old man at Darnay's kangaroo trial.
All the other acting favorites are in fine form; so many familiar faces please us just by showing up that the movie almost becomes 'It's a Mad Mad Mad Mad French Revolution'. Athene Seyler (Night of the Demon, The Inn of the Sixth Happiness) could have used more personality touches — her struggle with Madame Defarge is not the audience-pleasing catfight in the MGM version, between Edna May Oliver and Blanche Yurka. Alfie Bass is terrific as Jarvis Lorry's all-purpose assistant, jokingly guiding Lucie through the horrors of the prison yard, helping to exhume a corpse, etc..

Also coming off well is Rosalie Crutchley ( ↑ (left)  The Nun's Story, Sons and Lovers) as the maniacal citizen-avenger out to exterminate the Evremondes even if it means killing babies. Christopher Lee ↑ (right)   has no difficulty sketching the vile Marquis St. Evremond, who murders and rapes his servants, runs over children in the street and plots to have his own nephew convicted of treason. As this was when Hammer films was upping the violence and sex quotient in genre pictures, we wish Terence Fisher were this film's director — a more sensational 'Gainsborough' treatment might have further enlivened what is already a good story.
Donald Pleasance ( ↓ (left)  Flesh and the Fiends, Circus of Horrors) shows how well he can underplay scurvy villainy. He neatly embodies the perjurer and crook Barsad without drifting into 'dull henchman' predictability. Barsad's last-minute respect for Carton is well played. A better director would have given it more emphasis — Pleasance makes Barsad so vivid, we can easily imagine his further adventures as a changed, more ethical crook.

Director Thomas doesn't fully exploit the full horror of the final guillotine scene, which rushes to a conclusion merely observing Sydney Carton's mix of resignation and resolve. The very special Marie Versini ( ↑ (middle)  Paris Blues, Is Paris Burning?) provides the human heartbreak for this finale. Her Marie Gabelle is a confirmed innocent and an absurd choice to dub an Enemy of the People — Charles Dickens explains the crimes of the aristocrats but fully condemns the cruelty of the the Republic's 'terror.' Since the show opts for 'good taste' at the guillotine, Versini's forlorn face fills in the emotional gap. As her father, the servant Gabelle, Ian Bannen ( ↑ (right)  ) gets three very effective but all too brief moments.
In the rush to wrap things up the fight between Miss Pross and Defarge is cut short, as is a full resolution of the emotional drama. We needed to see Lucie Manette, Jarvis Lorry and Miss Pross confront the astounding depth of Sydney Carton's sacrifice. Was Dorothy Tutin just not up to it, or was director Thomas in too much of a rush?
When I saw that writer T.E.B. Clarke (The Lavender Hill Mob, The Blue Lamp) had done the adaptation I expected more in the way of humor and character nuance. This very straighforward narrative plays well, but not with the kind of wit and flavor we associate with Clarke — when faced with a fight Miss Pross says some inane remark like, 'don't mess with an Englishwoman.'  I'm willing to believe that the lean budget or a need for a show under two hours motivated producer Box and director Thomas to drop everything that didn't immediately advance the story.
That doesn't detract from the special value of this A Tale of Two Cities' for us Yank viewers: it's a regular U.K. character actor quiz show. Most are under-used and a few slip by in just a cutaway or two. Cackling Freda Jackson (A Canterbury Tale, The Brides of Dracula) is 'The Vengeance,' playing support to Rosalie Crutchley's Madame Defarge. Leo McKern (X The Unknown) has 1.5 lines in the courtroom scene. Danny Green (The Ladykillers) robs graves. Robert Rietty (Terror on a Train) reads a jury verdict. George Rose (The Flesh and the Fiends) I didn't spot. Other Hammer veterans pop in as bits too: Sam Kydd (The Hound of the Baskervilles) guards a coach and George Woodbridge (The Revenge of Frankenstein) runs an inn. Laurence Payne (The Trollenberg Terror) is a vindictive Republican judge. French actor Sacha Pitoëff (Last Year at Marienbad) has a short but effective bit as a man mourning his son, who strikes back at the aristocrat responsible. Pitoëff might have been chosen for his lean physique — he easily passes for a starving peasant.
Alas, actor Peter Cushing didn't make it into this cast list, But 22 years later he played Dr. Manette in a TV version starring Chris Sarandon, Alice Krige, Flora Robson and Billie Whitelaw.
---
Viavision's Region 2 PAL DVD of A Tale of Two Cities is a product really meant for local distribution in Australia, but I couldn't resist. Perhaps this show appears every week on UK TV, but I'd only seen parts of a truly wretched transfer once on TCM maybe five years ago. The Rank production is now represented by ITV, but I think the original transfer source for this DVD was by Carlton, somewhere around 2000. The film's 1958 aspect ratio should be 1:66 or 1:75, but what we have is an 'adapted full frame' scan as once was done for laserdiscs, opening up the image North and South and choking up a bit East and West. Faces are made bigger for old 4×3 television monitors, but any compositional effects are lost. In some shots, people at the far edges of the screen can be partly bisected.
This indeed looks like an old analog transfer on videotape — there are no video hits but there is a tiny bit of line-assignment tearing in the titles, when a horizonal bar can't decide which side of the interlace it belongs. Contrast and detail are decent, if not spectacular. The disc won't play on a Region 1 (U.S.) DVD player. It's 112.5 minutes in duration although the show is listed as 117, which tells me that the slight 4% PAL speed-up is present.
Remember, I'm saying all this while also emphasizing that I really enjoyed the show. A film has to be really desirable to get me to put up with this old 25 fps PAL format, and this will do very well until some improved widescreen Blu-ray comes along.
The menus appear to be from 2000 as well. Carlton adds some text extras, lists of credits and whatnot, and a featurette documentary with interview input from Ralph Thomas, Dorothy Tutin and Christopher Lee. Thomas sings the praises of producer Betty Box and tells us that the crazy marketers at Rank deemed Charles Dickens' title as 'insufficiently commercial' and tried to change it. Ms. Tutin talks about learning to tone down her acting in reaction shots, and Chris Lee shows his appreciation for the role. He expresses humility (!) just for the privilege of playing a role once performed by Basil Rathbone.
Written with assistance from 'B' and Gary Teetzel.
Reviewed by Glenn Erickson
---
A Tale of Two Cities
Region 2 PAL DVD rates:
Movie: Good
Video: Fair +
Sound: Good – minus
Supplements: text extras, making-of featurette with Ralph Thomas, Dorothy Tutin and Christopher Lee.
Deaf and Hearing-impaired Friendly? YES; Subtitles: English (feature only)
Packaging: One DVD in Keep case
Reviewed: January 22, 2022
(6655tale)

Visit CineSavant's Main Column Page
Glenn Erickson answers most reader mail: cinesavant@gmail.com

Text © Copyright 2022 Glenn Erickson