Guest reviewer Lee Broughton returns with an assessment of Robert Englund's offbeat video rental store favourite 976-EVIL. Satanic panic ensues when two teenage cousins are foolish enough to start using an automated telephone "horrorscope" service. Dialling 666 just might be granting the pair a direct line to the Devil himself and there's bound to be a hefty price to pay for that. Sandy Dennis and Stephen Geoffreys bring a touch of class to this low budget but unpredictable and compelling 1980s horror show.

976-Evil
Region B Blu-ray
Eureka Entertainment
1988 / Colour / 1:85 widescreen / 92 min. / Street Date, 19 October 2020 / £17.99
Starring: Stephen Geoffreys, Pat O'Bryan, Sandy Dennis, Jim Metzler, Lezlie Deane, J. J. Cohen, Maria Rubell, Robert Picardo.
Cinematography: Paul Elliott
Production Designer: David Brian Miller
Film Editor: Stephen Myers
Original Music: Thomas Chase, Steve Rucker
Written by Rhet Topham, Brian Helgeland
Produced by Lisa Hansen
Directed by Robert Englund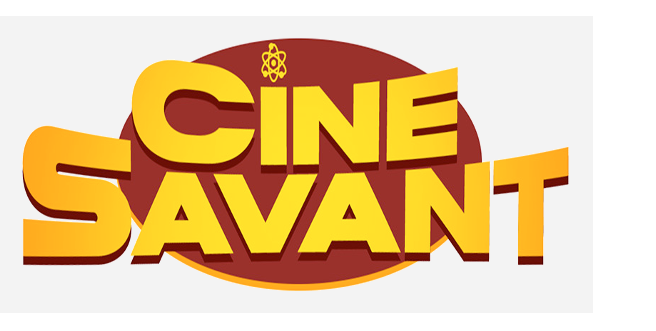 Spike (Pat O'Bryan) is a loner-biker high school kid with a lot of problems. He lives in a threadbare and draughty flat above the garage that sits in the grounds of the grand house that his strict Aunt Lucy (Sandy Dennis) and her nerdy son Hoax (Stephen Geoffreys) occupy. Lucy is looking after Spike's legacy until he's 21 but he could do with the money right now: he owes gambling debts to Marcus (J. J. Cohen), the leader of a gang of knuckle-headed delinquents who run a protection racket at his school, and will lose his beloved Harley-Davidson if he fails to raise some cash quickly. In an idle moment of desperation, Spike comes across a flyer for the 976-EVIL telephone "horrorscope" service, dials the number and receives a reading that emboldens him to steal money from his Aunt.
Further readings prompt similarly sinful activities and quick peeps into the lives of others who are using the service reveal that a nasty fate awaits those who refuse to allow their future actions to be guided by the horoscope's increasingly diabolical prompts. The mysterious Marty Palmer (Jim Metzler) arrives in town to covertly investigate the strange goings on and he recruits the school's principal, Angela Martinez (Maria Rubell), to assist him. The duo are quick to focus their attention on Spike but their decision to do so is misjudged as all hell literally breaks loose when Hoax finds Spike's 976-EVIL flyer and willingly allows himself to be wholeheartedly seduced by the temptations that the horoscope line has to offer.

If you're a fan of American horror films and are looking for a 1980s nostalgia kick, 976-EVIL is the film for you. Its story, its characters, its mise-en-scene, its general aesthetics, its lighting strategies and its soundtrack score all scream "1980s American horror." And, for added "1980s American horror" measure, the show was directed by one of that decade's biggest horror stars, Robert "Freddy Krueger" Englund. Interestingly, a couple of the macabre poker-related one-liners that Hoax delivers after becoming demonically possessed are very reminiscent of the kind of sick quips that Freddy Krueger had become renowned for cracking.
976-EVIL is essentially a film of two equally entertaining halves. The first half plays — and at times looks and sounds — a bit like one of the more outre episodes from the contemporaneous TV anthology horror show Tales from the Darkside. The concept of an evil automated telephone horoscope line offering devilish suggestions and punishing those who refuse to follow them is kooky-but-good in a typically 1980s TV anthology horror show kind of way. But while it might have been ideally suited for a 50 minute TV show episode, there's not enough in this basic idea to sustain a 90 minute film.
So the show's second half sees writers Rhet Topham and Brian Helgeland initiating something of a gear change that also takes the film in an unexpected — but just as compelling — direction. Hoax commits himself fully to the evil automated telephone horoscope line, willingly accepts the surge of infernal power that it transmits to him via the telephone network and slowly begins to take on an increasingly monstrous form. Hoax then does what any bullied geek who is suddenly granted deadly supernatural powers would do: he sets out to punish the bullies who had previously made his life a misery. However, Hoax's powers come with a pretty hefty price tag and before long he's being called upon to commit acts that are designed to bring about Armageddon.

Dozens and dozens of — at times extremely generic and homogenous-looking — horror films were produced in America during the 1980s and a good number of them did a roaring trade in video rental stores around the world during that decade's home video boom. 976-EVIL was a pretty popular video rental title in the UK but the film didn't retain much of a public profile when VHS rentals became a thing of the past. Which is a shame because the film is idiosyncratic enough to deserve a place in the public's collective consciousness. Make no mistake, 976-EVIL's content does get just a little bit cheesy at times but it's very much the right kind of cheese.
At first glance, 976-EVIL's characters appear to be somewhat stereotypical but they are presented in iterations and configurations that make them interesting enough. Spike looks and acts like a leather-jacketed, 1950s greaser-biker, Marlon Brando wannabe. Pat O'Bryan imbues Spike with a too-cool-for-school-ultra-laid-back manner that contrasts nicely with Sandy Dennis' noisy and physical turn as his domineering, proverb quoting, strap brandishing and aggressively fundamentalist Aunt Lucy. Dennis brings a touch of class to the proceedings but the show is stolen by Stephen Geoffreys' nuanced portrayal of the bullied and repressed teenage son that she still treats like an infant.
Geoffreys expertly portrays his psychologically damaged character in a wholly sympathetic way, so much so that he is able to offer some mild and well-judged comic relief in a couple of scenes where a pre-demonic possession Hoax gamely tries to emulate his cool cousin but fails miserably. Hoax's adulation of Spike has a key part to play in the film's emotionally on point finale. Even before the supernatural mayhem erupts, this peculiar family unit behaves in ways that would have made them ideal candidates for a move to Mark Frost and David Lynch's small town of Twin Peaks.

Marcus and his gang are pretty much 1980s style, American wannabe post-punk types. But even here the general vibe is one of eccentricity. Some of the gang sport a weird urban hillbilly look and more often than not they bring to mind the bored and listless kids from Harmony Korine's Gummo (1997) as opposed to the kind of clued up hardcore punk gang members encountered in films such as Mark Lester's The Class of 1984 (1982). Spike's cute girlfriend Suzie (Lezlie Deane) is a pizza guzzling and TV dinner chomping post-punker too and she remains a strong and sympathetic female figure. She's hard, she speaks her mind and she won't stand for any nonsense from anybody but she does have a good heart.
976-EVIL's main diegetic locations are about as generic as they come. Transient spaces such as diners and eateries, cinemas, motorcycle repair shops, downtown streets after dark, high school toilets, high school locker rooms and high school gyms are all featured here. Spike's flat is quite interesting though. It's essentially a hovel that is littered with an intriguing bricolage of Americana-style artefacts. We don't get a proper look at all of its treasures but we do get the impression that a good bit of thought and effort went into its design and construction.
Spike's flat is definitely a set that was designed to invite close attention from the audience and it thus functions in a similar manner to Jules' (Frederic Andrei) pad in Jean-Jacques Beineix's classic cinema du look entry, Diva (1981). The same can be said of the cinema projector room where Marcus and his gang hang out and run their card school. All kinds of film posters and other interesting ephemera can be seen lovingly positioned and carefully arranged within the set. Aunt Lucy's home is chockfull of kitsch ornaments that act as an extension of her garish make-up, her wild wigs and her gaudy clothes while the objects seen in Hoax's bedroom attest to his infantilised state.

The special effects and monster make-up typically found in low budget American horror films from the 1980s are often the elements that have not aged particularly well. Indeed, some of the genre's prosthetics work from that decade has a habit of looking particularly unconvincing and dated when viewed today. Thankfully, 976-EVIL's practical special effects hold up pretty well for the most part. When he's demonically possessed, Hoax is given a monstrous visage that remains organic looking and convincing, though his clawed hands and feet do look a little rubbery in a couple of shots. There are some ambitious blue screen and matte optical effects — that used a then new technique called "Inter-vision" — present at the film's finale. These shots are effective enough though the nature of their artifice is apparent at times.
In the disc's extra features, producer Lisa Hansen makes it clear that Robert Englund was well prepared when he undertook his first outing as a director here and she indicates that he had a specific vision for the film. Englund's efforts are commendable for the most part and we can accept that the oneiric atmosphere that pervades many of 976-EVIL's scenes was intentional. Slightly soft focused cinematography, hazy but distinctively coloured lighting strategies, imaginative camera angles and unnaturally empty downtown streets after dark give parts of this show an effective dreamlike quality. And weird details like the vacuum tube transportation system (the kind that department stores once used for the quick and safe transportation of cash between floors) that Hoax uses to secretly send written messages to Spike all add to the slightly off-kilter ambience of the show.
976-EVIL is the type of film that could only have been made by somebody who possessed great affection for outrageous and low budget horror scenarios. The show is built around a pretty outlandish idea that lends itself to odd moments of tongue-in-cheek humour as well as instances of quite gory horror. However, Englund and his crew's enthusiasm for — and belief in — their material is evident throughout and this assists us in suspending our disbelief. If we add the gusto with which Englund's cast enters into the spirit of things, the show's decent enough production values, the unpredictable nature of its narrative, its interesting sets and its intriguingly quirky aspects, we're left with a strangely likeable, thoroughly entertaining and really quite compelling little horror film.
---

Eureka Entertainment's Region B Blu-ray of 976-Evil is a quite pleasing presentation of this old video rental store favourite. The picture and sound quality here are both near enough excellent. The disc's extra features include an informative and entertaining audio commentary by Robert Englund and the show's set decorator Nancy Booth Englund, an extended VHS release version of the film (104 minutes long and presented full-frame) and interviews with crew members.
Reviewed by Lee Broughton
---
976-Evil
Region B Blu-ray rates:
Movie: Good ++
Video: Very Good / Excellent
Sound: Excellent
Supplements: An audio commentary with Robert Englund and Nancy Booth Englund, an extended VHS release version of the film, interviews with Kevin Yagher (special effects creator), Howard Berger (make-up shop supervisor) and Lisa Hansen (producer) and an image gallery. The first 2000 copies of this release come with a slipcase and a booklet that features writing on the film by Craig Ian Mann.
Deaf and Hearing-impaired Friendly? YES; Subtitles: English
Packaging: One Blu-ray in Keep case
Reviewed: November 4, 2020
(6384)

Visit CineSavant's Main Column Page
Glenn Erickson answers most reader mail: cinesavant@gmail.com

Text © Copyright 2020 Lee Broughton
CineSavant Text © Copyright 2020 Glenn Erickson