3-D Blu-ray isn't going away, even as the equipment to show it becomes hard to find — and the 3-D Film Archive keeps reviving vintage features and getting them shown in special venues and on Blu-ray. This second Rarities disc gives us some interesting odd items, including a pleasing gallery of vintage 3-D 'Realist' stills, and an entire feature starring Cesar Romero and Katy Jurado, the first película de tercera dimensión filmed in Mexico.
3-D Rarities II
3-D Blu-ray
Flicker Alley
1941-1983 / B&W + Color / 1:37 Academy / 153 min. / Restored by 3-D Film Archive / Street Date April 7, 2020 / 39.95
Voices: Hillary Hess, Suzanne Lloyd Hayes, Mike Ballew.
Digital Image Restoration: Thad Komorowski
3-D Restoration Greg Kintz
Associate Producer Jack Theakston
Produced by Bob Furmanek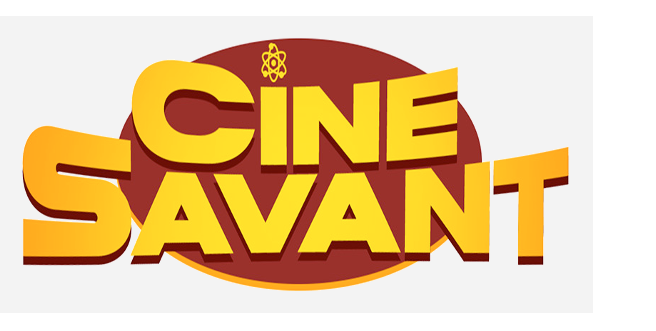 The excellent Blu-ray 3-D video format is going strong despite the fact that new domestic hardware no longer supports it. Europe is the place to go for newer 3-D Hollywood features, and every few months a terrific new vintage attraction arrives on Blu-ray 3-D. Great discs have seen released from a variety of companies — Kino Lorber, Criterion, Twilight Time, Warners, Universal, Olive Films, and of course Marvel.
The video engineers and restoration experts at the 3-D Film Archive produced a number of theatrical 3-D Film Festivals, and expanded into 3-D Blu-ray releases around 2013. They've since been behind 18 or so feature releases, and contributing their expertise to several more. One of the most popular attractions at the old 3-D festivals held at Hollywood's Egyptian Theater was a 'Rarities' show that trotted out crazy short subjects and odd experiments. Flicker Alley graced us with the first 3-D Rarities disc in 2015. Ever since then we've been hearing about the Archive's efforts to produce a follow-up selection of rare 'in depth' treats. It's been helped by subscription donations; the disc bears several minutes of text cards thanking the supporters.
3-D Rarities II shapes up as a stroll through a very specialized museum, Polaroid glasses in tow. The way to watch the show is definitely with the illustrated 14-page insert booklet in hand. Its one essay (by Mike Ballew, I believe) serves as an informative guide to disc contents that aren't self-explanatory. Everything is viewable in 2-D as well, which isn't as pointless as it sounds. I have heard from fans without 3-D setups, that say that they are buying 3-D discs while available, with the idea that they'll eventually obtain the necessary equipment.
When they use the word 'rare' they mean it — several of the films here are so obscure, little is known of who exactly made them and how they were shown. A Day in the Country from 1941 is an odd novelty short that later ended up seeing some distribution from Robert Lippert.
The Black Swan is a polished ballet film excerpting a dance from Swan Lake. Its production is related to 1951's 'Festival of Britain' trade show, for which four 3-D movies were commissioned. The filmmakers responsible carried on with their special 3-D rig, and The Black Swan is one of the resulting productions, in handsome 3-D B&W. Mike Ballew provides an audio commentary for the disc presentation. The same engineers later constructed a 3-D rig that eventually found its way to Canada, for use on Julian Roffman's The Mask.
Mid-Century Memories in Kodachrome Stereo is a collection of 3-D still photography taken with vintage 'Realist' cameras, amateur (and a few pro) efforts by committed hobbyists: $150 dollars for a camera was a big investment in 1949. The results are sensational. Guide Hillary Hess provides an excellent commentary on the images, which range from ordinary family pix at Christmas to vacation shots, plus some great architectural shots — like a record of the design of a brand new Bob's Big Boy restaurant that will make your mouth water (especially this sequestered week).
Games in Depth is a commissioned film that may have never screened. Its excellent 3-D effects (nice frisbee action, Fido) randomly focus on people in action, mostly sports. Wide shots of a football game aren't too rewarding, but almost everything else is. In a repeated gag, a kid washing a car squirts water into the camera. For some reason, the odd short contains a few BTS views from 1968's The Swimmer with Burt Lancaster standing in his swim trunks, waiting impatiently between takes.
Then we're offered a 3-D trailer for The 3-D Movie, that's a look-fast-or-it's gone stack of shots from 3-D productions from the '50s up to the early '80s. It includes some familiar pictures but also Randolph Scott's 3-D western with Lee Marvin and Ernie Borgnine. We even see a quick shot from Howard Hughes' Son of Sinbad, which was never given a 3-D release. Note 3.24.20: Bob Furmanek gave me this corrected information — he says that the full 3-D elements for Sinbad are in a studio vault, and have never been accessed except for an excerpt in The 3-D Movie.
Attached to this trailer is an American trailer and what looks like an opening sequence, for Paul Naschy's La Marca del Hombre Lobo, released here as Frankenstein's Bloody Terror. I'm pretty sure I saw a big standee for this at the Egyptian Theater on Hollywood Blvd. early in 1972. It was a time when the screwiest product might be shown at some of L.A.'s biggest theaters. The dates line up because I think the movie I had come to see was The French Connection. The 3-D is great, the movie looks abysmal.
Hillary Hess's 3-D still extra is followed by another nice Realist still gallery, this one devoted to Harold Lloyd 3-D Imagery. It's a bit more attractive because of the retired silent movie star's wide access to celebrity friends, and even President Eisenhower at a Rose Bowl game. Granddaughter Suzanne Loyd spent a couple of decades helping get Harold's films properly restored. She provides a charming commentary explaining who we're looking at and where pix were taken. Family photos soon give way to a parade of movie stars, old friends (Frances Marion!) and other notables in glorious, flawless Kodachrome 3-D. Lloyd apparently spent much of the 'fifties in a 3-D dreamland photographing nudes; we're given only one respectable pin-up example, but also beautiful images of Jayne Mansfield and Marilyn Monroe. Lloyd was so well loved/connected that his Realist camera was apparently invited to other photographers' photo sessions.
The capper to Rarities II is a full 3-D feature from 1953, La Corazón y la Espada (Sword of Granada). The first Mexican film in 'Tercera Dimensión,' it got into the 3-D craze early and saw bookings in the U.S. as well. The 80- minute B&W show is viewable in Spanish with subs or dubbed into English, and it stars the familiar actors Cesar Romero and Katy Jurado. They're both terrific, working with so-so material.
The movie is a fairly negligible adventure story about a quartet of Spaniards that infiltrate a Moorish castle. Just as with the ad-hoc hit squad in the fantasy The Wizard of Oz, each would-be assassin has a different goal. Dispossessed noble Don Pedro de Rivera (Cesar Romero) wants the Caliph (Victor Alocer) dead so he can get his castle back. Ponce de Léon (Tito Junco of La mort en ce jardin) is looking for gold, and also lets it slip that he'd like to stay young forever. Padre Angélico (Miguel Ángel Ferriz) wants to strike a blow for Christianity. The bearded gent has been a prisoner of the Caliph for ten years, kept alive for his artistic skills. And finally there's the adventuress Lolita (the great Katy Jurado of Bullfighter and the Lady), a lusty & hearty swordswoman eager to coerce the formula for creating gold from the Caliph's alchemist (Manuel Casanueva of El Monstruo Resuscitado). The Caliph's main guard is José Torvay, a familiar face that ended up in a number of Hollywood pictures from The Treasure of the Sierra Madre and The Hitch-Hiker to Butch Cassidy and the Sundance Kid.
The 'let's invade the castle' story is strictly for kids, with everything taking place in a so-so castle set. Several arches seem to have been rearranged to serve as different corridors. In 3-D it's easier to see other stone walls wobble when the combatants bump against them, reenacting bits from The Adventures of Robin Hood. The frequent swordfights are of the stand-and-click-clack variety. The Moorish guards are easily snuck up on from behind; in one fight two of them accidentally spear their own sergeant. Ms. Jurado either took a tongue-in-cheek attitude to the silly fights, or she broke character once in a while to laugh, and the editor didn't trim it all away. The virginal Princesa Esme (Rebeca Iturbide) rescues the heroes more than once, and is really the one to save the day. She falls in love with Don Pedro in advance, by viewing his portrait.
All four heroes are whipped in the dungeon, yet when freed they are unscathed and uninjured, with a little torn clothing. But all plays well because Romero and Jurado pick up the proceedings with their personalities. Jurado becomes angry every time Esme snuggles close to Don Pedro. Romero has to play it sober, but Jurado gets to ham it up. She laughs, goes ballistic with jealousy, and pulls slick tricks like pretending to be dying so Don Pedro will kiss her.
Co-directing and writing (with his wife Mildred) is our old friend Edward Dein, the director of Shack Out on 101 and The Leech Woman. What an odd career — he'd already made another non- 3-D movie in Mexico.
David Wilt's audio commentary contains some information on this 3-D picture but mostly sets up the story of the entire Mexican film industry from silent days through the '60s. American money helped build a major studio and American product dominated even when the country began turning out many releases per year. American personnel are credited with the 3-D aspect of the production. The welcome Dr. Robert J. Kiss jumps in for a few minutes to detail the movie's release pattern, finding that La Corazón y la Espada did play in the United States in theaters catering to Spanish-language fare, and even had a few 3-D dates here.
To jump on the 3-D bandwagon so early marks La Corazón y la Espada as a smart film — big Mexican theaters would have welcomed a home-grown 3-D feature. On this Blu-ray the good fun comes with clearly recorded, articulated Spanish dialogue that serves as a good language lesson. And yep, it's the very definition of rare.
My thanks to Ron Labbe for correcting my poor memory of a Mad Magazine cartoon.
---

Flicker Alley's 3-D Blu-ray of 3-D Rarities II is given a classy presentation, with a nice music theme commissioned for lengthy menu titles and credits. All the films look terrific, given the print quality of what in some cases were one-of-a-kind items. A Day in the Country's polaroid halves had to be extracted from an anaglyphic print, and therefore contain a bit of ghosting here and there.
The Mexican feature is in great shape; apparently it was stored quite well for 66 years. The small print says that the raw scan was accomplished in Mexico, which hopefully bodes well for more classic-era Mexican cinema.
Reviewed by Glenn Erickson
---
3-D Rarities II
Blu-ray rates:
Movies: Good
Video: Excellent
Sound: Excellent
Deaf and Hearing-impaired Friendly? YES; Subtitles: English (Spanish-language feature only)
Packaging: One Blu-ray in Keep case
Reviewed: March 22, 2020
(6232rari)\

Visit CineSavant's Main Column Page
Glenn Erickson answers most reader mail: cinesavant@gmail.com
Text © Copyright 2020 Glenn Erickson