20,000 Leagues Under the Sea (1916)

A near-spotless restoration on the 104 year-old adaptation of the Jules Verne classic finally presents it in a form where we can judge its merits. The screenplay is an erratic jumble, imposing serial thrill elements onto an undigested amalgam of Vingt mille lieues sous les mers with its sequel L'Ile mystérieuse. But the physical production is state of the art for 1916, with an impressive live action submarine mockup and even more impressive scenes filmed underwater, reportedly a feature film first. Even better than the vivid restoration is a fact-filled commentary by film expert Anthony Slide. It's no casual conversational chat track, but a wealth of good information about every aspect of the film, all delivered in good humor.
20,000 Leagues Under the Sea
Blu-ray
Kino Classics
1916 / B&W / 1:33 Silent Ap / 86 105 min. / Street Date July 28, 2020 / available through Kino Lorber / 29.95
Starring: Dan Hanlon, Edna Pendleton, Curtis Benton, Allen Holubar, Matt Moore, Jane Gail, Howard Crampton, William Welch, Lois Alexander, Wallace Clark, Noble Johnson.
Cinematography: Eugene Gaudio
Underwater cinematography: Carl Lewis Gregory
Underwater director: Herzl Effensachs
Underwater photography: George M. Williamson, J. Ernest Williamson
Original Music (2020): Orlando Pérez Ross
From the book by Jules Verne
Produced by Carl Laemmle, Stuart Paton
Directed by Stuart Paton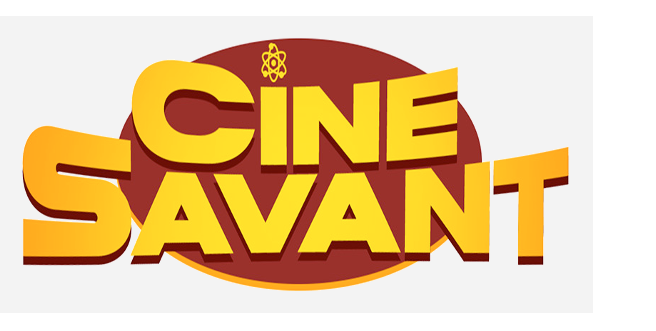 "Universal has a sensationally effective two hour feature… at once educational, scenic and melodramatic, not to mention its value as a film spectacle, and its heretofore untried novelty of showing innumerable scenes underwater."
That's how the December 29, 1916 Variety review judged 20,000 Leagues Under the Sea, a movie that premiered in the middle of WW1, when submarine consciousness was high. German submarines were spotted now and then in U.S. costal waters.

Seen 104 years later, the 'production extraordinary' comes off as a curiosity piece but also an honest attempt to convey some of the excitement of Jules Verne's immensely popular 1870 novel of speculative fiction. Although Stuart Paton received credit on the film as director, the film's publicity and reviews all touted the work of the Williamson Brothers George and Ernest, who perfected a method to film underwater. The Williamson's best idea was to film in the Bahamas, where the water is unusually clear. In 1953 when Walt Disney took on his lavish CinemaScope version, he filmed his underwater scenes in the same location.
The expensive film is an awkward mix of Verne's 20,000 Leagues and its popular sequel The Mysterious Island, substituting melodramatic events for political content. Professor Aronnax (Dan Hanlon), his daughter (Edna Pendleton) and his secretary accompany the warship Abraham Lincoln in pursuit of a rumored sea monster, which turns out to be the marauding submarine craft Nautilus. With the warship disabled, our trio plus harpoonist Ned Land (Curtis Benton) are captured by the submarine's crew. The captain is the vengeful Nemo (Alan Holubar), who turns out to be an excellent host. The captives are made comfortable and shown the wonders of the deep.
A tangle of plot elements enters when the Nautilus arrives at a tropic island. A U.S. Union Army balloon blown out to sea lands on the island — supposedly near New Zealand!  Its Lieutentant Bond (Matt Moore) makes contact with a feral woman, a 'child of nature' (Jane Gail) who observes them from the greenery. Also arriving is the yacht of Charles Denver (William Welsh), a millionaire with a guilty past in colonial India: he's in search of the young girl he abandoned on the island years ago. How does Captain Nemo figure into all this?  Years ago, Nemo was the Indian Prince Daaker. A rape, a suicide, and a vow of vengeance figure heavily in the murky back story… and Daaker/Nemo now finds that his lifelong enemy is within reach.
This relatively lavish 20,000 Leagues adaption certainly impresses. The Williamsons worked for over a year in Nassau, building a Nautilus mockup and a couple of underwater sets. Although the direction is undistinguished even for a film made in 1916, we see a real yacht interact with the submarine mockup for action scenes filmed in the open water. [The perfectly good yacht appears to burn up in the finale, as well.] Overall the visuals are cramped and claustrophobic, and our views of the interior of the Nautilus are limited. The camera is locked down at all times, with action staged to work within a few square feet. Universal splurged on sets for a big 'India Flashback' that comes near the end of the film. Still photos exist showing the tremendous gated wall of Prince Daaker's white palace standing on Universal City's fairly empty back lot. The way the giant construction is filmed, most of the wall could have been done as a miniature — the camera doesn't move.
When cruising on the surface the Nautilus is no flimsy mock-up. The design is close to Verne's original descriptions. Underwater it's a large miniature that bobs around a bit too much — it's filmed in the ocean as well, not a water tank. The underwater scenes feature divers in two kinds of  suits walking on the ocean bottom with self-contained breathing apparatus. They at times appear to be fighting a strong underwater current. They enter and exit the sub through a seaport-moon pool, just as in the Disney version. No matter  the movie, underwater scenes are almost always slow and ponderous — it's the nature of the environment.
Nemo's introduction to the wonders of the deep consists mainly of lengthy underwater shots of a shallow reef. Audiences a hundred years ago surely admired the coral, underwater plants and little fish. Seen today, those shots lack novelty and feel interminable. One needs to put one's mind in a 1916 frame of mind, or to remember Jules Verne's endless paragraphs describing what one sees out the windows of his submarine.
The visuals are far more sophisticated than the storyline. Because Nemo the vengeful maniac built his secret super-submarine solely to take vengeance on the man who ruined his life back in India, his indiscriminate sinking of international shipping no longer makes sense. Although described as ruthless, Nemo mainly rescues people and plays the friendly host. There is little character interaction and no conflict with his captives, not even Ned Land. Nemo frequently dispatches his men on mercy missions, as when he delivers a chest of survival gear to the marooned soldiers.
Threatening women with sexual advances seems to be the scenarist's only story idea. Not only is there an 'outrage' in the past, a mutinous rogue among Lt. Bond's men attacks the 'Child of Nature.' He then conspires with some of Charles Denver's sailors to seize the pleasure yacht. A great deal of 'running around the island' takes place while the initial captives Aronnax & company sit out the action on the sub. At the finale, the movie continues for another reel while Nemo relates his India backstory — which feels like another movie entirely.
None of the characters makes a big impression. Both the 'child of nature' and Nemo wear brown-face makeup. In the flashbacks, Prince Daaker looks appropriately regal. Despite his commanding gestures, Nemo's costume makes him look like a skinny Santa Claus, wearing a hippie headband worthy of Dennis Hopper.
Although not particularly distinguished as an 'imaginative photoplay' Paton's 20,000 Leagues can boast one indelible image. The sight of the Nautilus afloat, its crew standing at the ready captures much of the tone of the original book. All that is lacking is a sense of grandeur. When the Nautilus cruises past the Abraham Lincoln the shots remind us of the 'shark-bys' in Jaws. In underwater shots, I have to say that the Williamsons' mighty submersible lacks the awesome quality of future subs created by Harper Goff, Herman A. Blumenthal and Takeo Kita.
'The First Submarine Photoplay Ever Filmed' has a few more movie firsts, like an underwater funeral scene. A battle with a giant octopus on the sea floor looks pretty pathetic by today's standards. But the Williamson brothers conquered plenty of daunting filming problems at sea … likely the same 'we can't get the shot' difficulties that have plagued seagoing films all the way forward to Steven Spielberg's ordeal on Jaws. The Williamsons also applied their improved underwater effects to MGM's troubled part-sound Mysterious Island (1929), according to murky production histories. But we're told that none of their work for that fantasy misfire made it into the final film.
---

The Kino Classics Blu-ray of 20,000 Leagues Under the Sea is a beautiful 4K restoration of this expensive oddity filmed just as Hollywood was accepting that full-length dramas were here to stay. The show looks nearly complete at 86 minutes, so perhaps some of the nearly two-hour original running time can be accounted for by an initially slower projection — there was no standardized projection speed in 1916.
The images are clean, steady, and sharp. Only a few shots seem to be taken from a lesser-quality source. Previous to this I've only seen excerpts of terrible quality… this polished encoding makes a viewing well worthwhile. The impressive original music score by Orlando Pérez Rosso imparts a properly somber quality to the action happening 'in the deep.'
If the movie were presented without comment we'd be left with nothing but questions. The good news is Anthony Slide's professional, entertaining and highly informative audio commentary. Mr. Slide is a silent movie expert comparable to Kevin Brownlow, and his research is incredibly thorough. The underwater shots weren't made with a simple periscope, but a telescoping dry capsule called a Photosphere, invented several years before for underwater salvage work. The Williamson Bros. made a documentary film with it two years before 20,000 Leagues. At 42 minutes and 39 seconds into the movie, a Bahamian housefly can be seen inside the Photosphere capsule, captured on the viewing glass.
Slide traces the careers of all the principals and names all the divers from official records. He asks why tigers live on this South Pacific island. He offers an explanation as to why Verne's publisher changed Captain Nemo / Daaker's origin from Polish to Indian (the publisher didn't like the English colonial policy). He points out that one of Lt. Bond's Union soldiers is a black man, possibly the 'Neb' of Verne's book The Mysterious Island. The black soldier simply disappears from the movie, possibly indicating a missing scene. Mr. Slide also goes into the brown-face racial issue. On one hand the 'Indian' characters look too dark, but on the other Lt. Bond forms a positive, socially progressive romance with the Child of Nature.
Slide begins by saying 20,000 Leagues is not a great movie and then spends eighty minutes making it seem very interesting. I was intrigued when he pointed out the constant parallel cutting in the show, between events on the Nautilus and action happening on shore… more or less at the same time that D.W. Griffith was championing that specific cinematic construction. Some of Leagues' flashbacks are abrupt and awkward … at least once I wasn't sure if I were seeing Charles Denver running around the island in the present, or back when he marooned Prince Daaker's daughter a number of years before. He's also haunted by (psychological) ghosts for his earlier crime against Princess Daaker.
I've never seen Prince Daaker spelled that particular way, but I copied it from the inter-titles. I've also finally learned (maybe) how to spell Verne's character name Aronnax.
If you want to hear another great audio commentary from Anthony Slide, he and the late Robert S. Birchard put together a wonderful track for Fox's 2005 DVD of the Tyrone Power drama The Razor's Edge. It is academically sound and very funny as well.
Reviewed by Glenn Erickson
---
20,000 Leagues Under the Sea
Blu-ray rates:
Movie: Good
Video: Excellent
Sound: Excellent
Supplements: Audio commentary by film historian Anthony Slide
Deaf and Hearing Impaired Friendly? YES; Inter-titles: English (feature only)
Packaging: Keep case
Reviewed: July 19, 2020
(6312leag)

Visit CineSavant's Main Column Page
Glenn Erickson answers most reader mail: cinesavant@gmail.com
Text © Copyright 2020 Glenn Erickson