Josh Olson on
Written on the Wind
Released 1956
Distributor Universal
About
Written on the Wind
The most operatic of Weimar emigre Douglas Sirk's flamboyant imitations of life, this deliberately artificial yet incisive slice of Americana documents the fall of a powerful Texas oil family and is considered by many to be the director's masterpiece. It's one of the great Hollywood movies, encapsulating the lurid Universal-International unreality of the 1950s.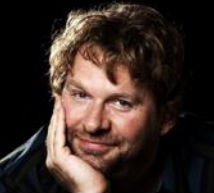 About Josh Olson
Josh Olson 
was the only student in his second grade class to see
The House That Dripped Blood
.  Many years later, he wrote and directed the no-budget horror film,
Infested
, a brutal assault on
The Big Chill
, with zombies. He went on to write the screenplay for 
A History of Violence
 and was nominated for the WGA, BAFTA and Academy Awards for Best Screenplay. He kept losing to Larry McMurtry, but that's okay.  He co-wrote the teleplay for the
Masters of Science Fiction
episode,
The Discarded,
with Harlan Ellison, and is currently writing a sophisticated thriller,
Tabloid
, for Mick Jagger.