Josh Olson on
Thunder Road
Released 1958
Distributor United Artists
About
Thunder Road
Robert Mitchum stars (and sings!) as an Appalachian moonshiner out to bamboozle the Feds. Little noted at the time, this has proven to be a hotrod classic over time. Filmed on location in Asheville North Carolina. This trailer is a textless one created for overseas use.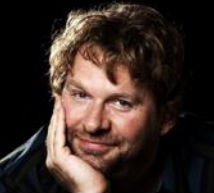 About Josh Olson
Josh Olson 
was the only student in his second grade class to see
The House That Dripped Blood
.  Many years later, he wrote and directed the no-budget horror film,
Infested
, a brutal assault on
The Big Chill
, with zombies. He went on to write the screenplay for 
A History of Violence
 and was nominated for the WGA, BAFTA and Academy Awards for Best Screenplay. He kept losing to Larry McMurtry, but that's okay.  He co-wrote the teleplay for the
Masters of Science Fiction
episode,
The Discarded,
with Harlan Ellison, and is currently writing a sophisticated thriller,
Tabloid
, for Mick Jagger.