John Landis on
The Disorderly Orderly
Released 1964
Distributor Paramount
About
The Disorderly Orderly
As Ethan de Seife notes in his essential, just-published study of writer-director-cartoonist Frank Tashlin, ("Tashlinesque", Wesleyan University Press), this final collaboration between Tashlin and Jerry Lewis accentuates the tension between their divergent comedy styles, one of "the most vexing cases in the Tashlin/Lewis authorship question." Wacky cartoon gags alternate with rampant sentimentality in a film that anticipates Lewis's upcoming directorial canon. If you're curious about the semiotic fun phrase "diegetic rupture", de Seife's long-awaited examination of Tashlin's well hidden career is for you.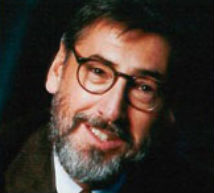 About John Landis
John Landis
 is the director of 
Animal House
, 
The Blues Brothers
,
An American Werewolf In London
, 
Trading Places
, 
Coming To America
,
Kentucky Fried Movie
, 
Spies Like Us
, 
Three Amigos!
, 
Into The Night
and 
Michael Jackson's Thriller,
and the recent
Burke and Hare
for Ealing Studios,  among many other films and television shows. His documentary 
Mr. Warmth: The Don Rickles Project
 premiered on HBO and won an Emmy for Best Music, Comedy or Variety Special.  He is also the subject of noted film critic Giulia D'Agnolo Vallan's recent book "John Landis" and his own book "Monsters in the Movies' was published to critical and popular acclaim in 2012.