Released 1972
Distributor National General Pictures
About
Prime Cut
Director Michael Ritchie's lurid crime tale finds hot buttons to push you didn't know existed. Lee Marvin plays a mobster trying to collect a debt from meatpacking boss Gene Hackman who runs a human trafficking ring populated by female virgins who, while awaiting the auction block, bide their time in cattle pens (naked, no less). Despite the dicey material (including scenes of animal slaughter), the film opened to fairly positive reviews.  Ahh, the amazing '70s! Notable as the first credited role for a frequently nude Sissy Spacek and a supporting turn from Gregory Walcott (Plan 9 From Outer Space!)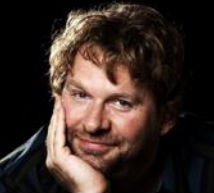 About Josh Olson
Josh Olson 
was the only student in his second grade class to see
The House That Dripped Blood
.  Many years later, he wrote and directed the no-budget horror film,
Infested
, a brutal assault on
The Big Chill
, with zombies. He went on to write the screenplay for 
A History of Violence
 and was nominated for the WGA, BAFTA and Academy Awards for Best Screenplay. He kept losing to Larry McMurtry, but that's okay.  He co-wrote the teleplay for the
Masters of Science Fiction
episode,
The Discarded,
with Harlan Ellison, and is currently writing a sophisticated thriller,
Tabloid
, for Mick Jagger.