Josh Olson on
The Long Goodbye
Released 1973
Distributor United Artists
About
The Long Goodbye
Vilmos Zsigmond won the National Society of Film Critics' award for best cinematography on this, his third pairing with director Robert Altman. Altman and Leigh Brackett, cowriter of the screenplay for The Big Sleep, turn Raymond Chandler's LA gumshoe into a figure of '70s angst in what many consider the director's masterpiece and Elliott Gould's finest hour. Bonanza star Dan Blocker was to have played Sterling Hayden's role, but passed away before filming began. John Williams' witty score is almost entirely variations on one theme.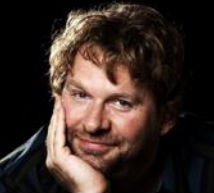 About Josh Olson
Josh Olson 
was the only student in his second grade class to see
The House That Dripped Blood
.  Many years later, he wrote and directed the no-budget horror film,
Infested
, a brutal assault on
The Big Chill
, with zombies. He went on to write the screenplay for 
A History of Violence
 and was nominated for the WGA, BAFTA and Academy Awards for Best Screenplay. He kept losing to Larry McMurtry, but that's okay.  He co-wrote the teleplay for the
Masters of Science Fiction
episode,
The Discarded,
with Harlan Ellison, and is currently writing a sophisticated thriller,
Tabloid
, for Mick Jagger.