Released 1958
Distributor Columbia
About
The Lineup
Warner Anderson, star of the long-running early fifties TV show The Lineup, repeated his role in 1958's big screen version but the real stars of director Don Siegel's brutal thriller were Eli Wallach and Robert Keith as a pair of sociopathic crooks and, of course, Siegel himself who masterminded several lethal set pieces including the hair-raising climax (involving a chase on an unfinished freeway). Seasoned TV writer Stirling Silliphant (Route 66, Naked City) was responsible for the screenplay and cinematographer Hal Mohr (The Wild One, Destry Rides Again) lensed the appropriately gritty black and white San Francisco landscapes.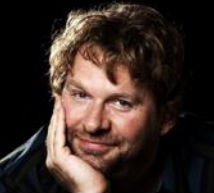 About Josh Olson
Josh Olson 
was the only student in his second grade class to see
The House That Dripped Blood
.  Many years later, he wrote and directed the no-budget horror film,
Infested
, a brutal assault on
The Big Chill
, with zombies. He went on to write the screenplay for 
A History of Violence
 and was nominated for the WGA, BAFTA and Academy Awards for Best Screenplay. He kept losing to Larry McMurtry, but that's okay.  He co-wrote the teleplay for the
Masters of Science Fiction
episode,
The Discarded,
with Harlan Ellison, and is currently writing a sophisticated thriller,
Tabloid
, for Mick Jagger.