Released 1983
Distributor Universal
About
Duel
In 1963 writer Richard Matheson had a terrifying freeway run-in with a murderous trucker who tried to run his car off the road. In 1971 he turned the experience into a story published in Playboy. Some hold to the view that even so accomplished and award-winning a filmmaker as Steven Spielberg has never topped the impact made by his made-for-tv feature version starring Dennis Weaver. The 74 minute cut that premiered on the ABC network was lengthened to 88 minutes via outtakes for overseas release. It's this version that circulates today, the original having been (unfortunately) long since retired.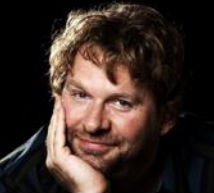 About Josh Olson
Josh Olson 
was the only student in his second grade class to see
The House That Dripped Blood
.  Many years later, he wrote and directed the no-budget horror film,
Infested
, a brutal assault on
The Big Chill
, with zombies. He went on to write the screenplay for 
A History of Violence
 and was nominated for the WGA, BAFTA and Academy Awards for Best Screenplay. He kept losing to Larry McMurtry, but that's okay.  He co-wrote the teleplay for the
Masters of Science Fiction
episode,
The Discarded,
with Harlan Ellison, and is currently writing a sophisticated thriller,
Tabloid
, for Mick Jagger.