Josh Olson on
The Day the Earth Caught Fire
Released 1962
Distributor Universal
About
The Day the Earth Caught Fire
Global warming in 1961! Is it a newspaper picture, or a disaster picture, or a political picture, or…well, it's all of these and more. Former journalists Val Guest and Wolf Mankowitz bring a bracingly realistic slant to their persuasive end-of-the-world scenario through the use of real Fleet Street newspapermen, including non-actor Arthur Christiansen, editor of The Daily Express. Tossed off as an exploitation picture in the US, it's one of the great unsung science fiction pictures, and a must-see.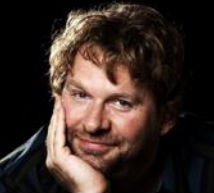 About Josh Olson
Josh Olson 
was the only student in his second grade class to see
The House That Dripped Blood
.  Many years later, he wrote and directed the no-budget horror film,
Infested
, a brutal assault on
The Big Chill
, with zombies. He went on to write the screenplay for 
A History of Violence
 and was nominated for the WGA, BAFTA and Academy Awards for Best Screenplay. He kept losing to Larry McMurtry, but that's okay.  He co-wrote the teleplay for the
Masters of Science Fiction
episode,
The Discarded,
with Harlan Ellison, and is currently writing a sophisticated thriller,
Tabloid
, for Mick Jagger.