Josh Olson on
The Cowboys
Released 1972
Distributor Warner Bros.
About
The Cowboys
The always-idiosyncratic Bruce Dern achieves a new level of screen villainy as the stringy-haired cattle-thief psychopath in Mark Rydell's out-of-the-ordinary John Wayne vehicle. Controversial in its day, it's one of Wayne's best latter-day projects, seemingly designed as a kind of swan song– but that actually came several years later with The Shootist. Followed by a short-lived tv series.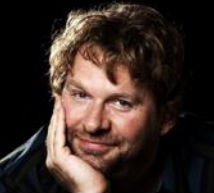 About Josh Olson
Josh Olson 
was the only student in his second grade class to see
The House That Dripped Blood
.  Many years later, he wrote and directed the no-budget horror film,
Infested
, a brutal assault on
The Big Chill
, with zombies. He went on to write the screenplay for 
A History of Violence
 and was nominated for the WGA, BAFTA and Academy Awards for Best Screenplay. He kept losing to Larry McMurtry, but that's okay.  He co-wrote the teleplay for the
Masters of Science Fiction
episode,
The Discarded,
with Harlan Ellison, and is currently writing a sophisticated thriller,
Tabloid
, for Mick Jagger.