John Landis on
The Bridge on the River Kwai
Released 1957
Distributor Columbia
About
The Bridge on the River Kwai
David Lean's 2 hour and 41 minute war drama was a box office smash in 1957, beloved not only by critics but World War II vets as well, regardless of the fact that its hero, played by Alec Guiness, is in fact an anti-hero, a by-the-book pedant whose obsession with military protocol only succeeds in aiding his enemy. The canny screenplay (by Carl Foreman) provides two compelling counterpoints to Guiness' driven colonel in William Holden's deadbeat sailor and Sessue Hayakawa's weak-willed commandant. Lean's masterful command of the widescreen action and intimate drama makes Bridge an endlessly rewatchable experience.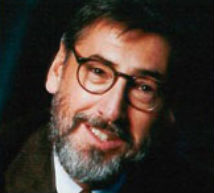 About John Landis
John Landis
 is the director of 
Animal House
, 
The Blues Brothers
,
An American Werewolf In London
, 
Trading Places
, 
Coming To America
,
Kentucky Fried Movie
, 
Spies Like Us
, 
Three Amigos!
, 
Into The Night
and 
Michael Jackson's Thriller,
and the recent
Burke and Hare
for Ealing Studios,  among many other films and television shows. His documentary 
Mr. Warmth: The Don Rickles Project
 premiered on HBO and won an Emmy for Best Music, Comedy or Variety Special.  He is also the subject of noted film critic Giulia D'Agnolo Vallan's recent book "John Landis" and his own book "Monsters in the Movies' was published to critical and popular acclaim in 2012.